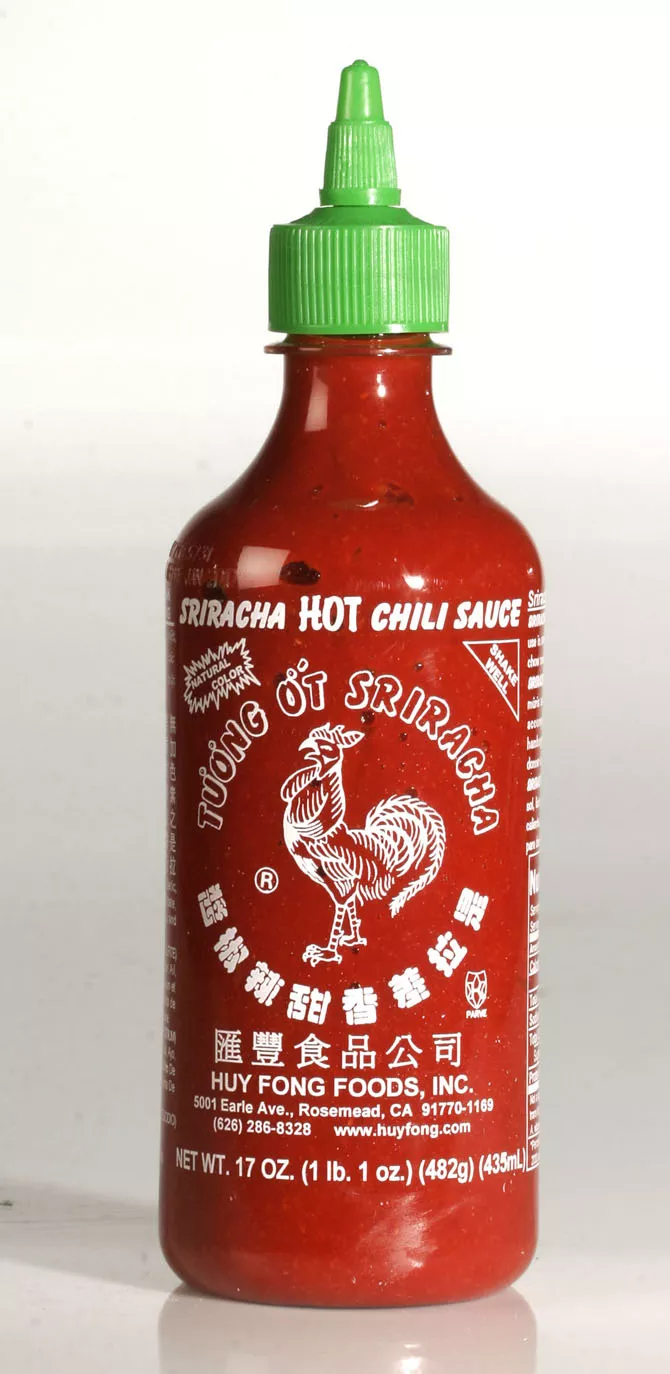 In some ways, going to college can be like going out on the road with a band. You find yourself sleeping with strangers (your new roommates, that is), and clean laundry and home-cooked meals are in short supply. While most universities provide facilities for washing your socks (please: use them), they neglect to address the personal touch when it comes to mealtime, leaving students with two options: the dining hall or fast food. Cafeteria food will keep you alive, sure, but spaghetti sauce stirred with a boat oar just doesn't taste the same as something made for you personally by someone you know; most restaurant food isn't much better. And should an ambitious eater desire to take matters into his or her own hands and cook, university safety rules don't make it easy. Dorm dwellers at most, if not all, schools are restricted to the one form of heat application most scorned by chefs: the lowly microwave.
Seen by most as a mere leftover-nuker, the microwave can actually be used to create good meals. Gourmet, even. Below find recipes for a romantic dinner, a fancy brunch, some healthy lunches and some not-so-healthy happy-hour snacks. (And if you're breaking the rules with a George Foreman grill, a toaster oven, a blender or a rice cooker, let us know. There are so many more dishes you can make with even those simple appliances. Don't blame us when you get caught with them, though.) Check the bottom of the page for tips on safety, equipment, and how to check your microwave's wattage.
DATE DINNER: Risotto & Panna Cotta
Here's the thing about dinner dates: You don't want to eat so much that you're uncomfortably full – that is, if you plan on any action after dessert. So yes, this Italian-inspired dinner of risotto and panna cotta is pretty light. It's also vegetarian, if you sub vegetable broth for the chicken stock, mostly because I'm not going to be sued for your attempt to poach salmon fillets in your bathroom sink (though it can be done). If you must have an animal protein, go to Whole Foods and buy some sliced grilled flank steak. You should make the panna cotta a few hours ahead of time so it will have time to chill and firm up, but risotto needs to be eaten immediately, which means you'll be making it in front of your date. Do a dry run for a friend first.
Artichoke Lemon Risotto
Risotto shouldn't be so liquid that it's soup, but it should run across the plate if you tilt your plate. A solid gummy mass means you've overcooked it (though it might still taste OK, if you're not picky).
Serves two (with leftovers)
Equipment: 9-inch glass dish, chef's knife, mesh strainer, spoonula, measuring cup, measuring spoons
1 can baby artichoke hearts
1 small white onion
3 tablespoons olive oil
1 cup arborio rice (must be arborio)
3 cups chicken stock (or vegetable stock, if preferred)
1 small lemon 1 teaspoon salt (or more: see recipe)
1/4 cup fresh basil (optional)
1/2 cup shaved Parmesan (real, not that dust in the green can)
First, prepare the artichoke hearts: Cut off the solid bottom from the leaves. Rinse the leaves well in the strainer, separating them with your fingers under cold running water. While they drain, slice the bottoms into smaller pieces (halves or quarters are fine). Dump the drained leaves into a dry bowl, rinse the artichoke bottoms in the strainer, and leave them to drain.
Chop the onion finely into pieces about the size of a pencil eraser. (You could chop the onions a few hours earlier and keep them in the fridge if you don't want to cry in front of your date.) Mix the onions and the olive oil in the glass dish and microwave uncovered for three minutes. Without removing the dish from oven, pour in the rice from your measuring cup. Reach in with the spoonula and mix the rice with the onions and olive oil. Cook for another three minutes.
Pour in the broth and stir. Cook for 12 minutes. Stir in all of the artichokes and cook for six more minutes.
Cut the lemon in half and squeeze the juice through the strainer into the measuring cup. Rinse, dry and slice the basil leaves, if you're using it. (Fresh basil is expensive, but it will add another layer of flavor and a nice pop of green to an essentially beige dish.) Wait for the ding, then stir in the lemon juice and basil; cook two more minutes.
Using oven mitts, remove from oven and set on a hot pad. Taste and stir in a teaspoon of salt, or more if there's no salt in the broth: check the label.
Stir in the Parmesan. Let rest for five minutes.
Snip a few leaves of basil over the top and serve.
(recipe adapted from Barbara Kafka's Microwave Gourmet)

Malted Milk Panna Cotta
Panna cotta is a chilled, creamy dessert with the richness of gelato and the jiggle of Jell-O. If you follow food trends, you know that "cereal milk," popularized by New York's Momofuku Milk Bar, is the latest cool-kid flavor, but without an oven, it will be tough for you to recreate that toasted-and-infused depth. Luckily, malted milk and brown sugar (easily found at the supermarket) give the same effect. Or just use the leftover milk from your morning cereal … cooking is all about experimentation, right?
Makes four desserts
Equipment: both glass measuring cups, measuring spoons, mixing bowl, spoonula, ramekins
2 cups heavy cream
1/4 cup sugar
6 tablespoons malted milk powder
2 tablespoons light brown sugar
1 packet powdered gelatin
4 tablespoons cold water (in mixing bowl)
butterscotch sauce for ice cream
malted milk balls
Heat the heavy cream and sugar in the larger measuring cup in the microwave for five minutes. Once the sugar is dissolved, remove from oven and gently stir in the malted milk powder and brown sugar. Try to eliminate any lumps of milk powder.
Lightly oil four ramekins with vegetable oil: Pour in just a drop and spread it over the inside surface with your fingers or a paper towel. You don't want to taste the oil; it's just there so the panna cotta doesn't stick to the cup.
Sprinkle the gelatin powder over the surface of the cold water in your mixing bowl. (Don't just dump in the packet or it will clump up and it won't all dissolve.) Let stand for five to 10 minutes. It will make a soft, solid disc of gel.
Pour the hot cream-and-sugar mixture over the gelatin (heat it back up briefly if you have to; it needs to be warm to mix with the gelatin), and stir gently with silicone spoonula in a figure-8 pattern until the gelatin is completely dissolved into the cream. Don't stir too hard or you'll create air bubbles. Check to see that the gelatin is all mixed in by lifting the spoon and looking at the liquid that runs off; if there are unmixed strings of gel, keep stirring.
Divide the mixture evenly into the oiled cups, then chill them in the fridge until they're firm (at least two hours). Be sure there's nothing strong-smelling or spoiled in the fridge, because the smell will be absorbed into the dessert. (Also: Don't keep stinky stuff in your fridge.)
To serve, top with butterscotch sauce and crushed malted milk balls.
(recipe adapted from Judy Witts' Secrets From My Tuscan Kitchen)
FANCY BRUNCH: Eggs Florentine & Bacon-Maple Muffins
A couple of steps above the breakfast burrito, for a lazy Sunday. If (if? When) you're hung over, remember: Bacon cures all, and spinach makes you strong.
Dorm Eggs Florentine
Crusty bread, steamed spinach, poached eggs and a kick of creamy hot sauce: This is an assembly line kind of a dish, but it doesn't taste factory-made. Each element is prepared separately, then brought together on the plate. Multi-step cooking like this is the basis of restaurant cooking – but you knew that from watching Iron Chef, right? If you've never used sriracha (also known as rooster sauce) before, you're in for a treat.
Makes one; repeat steps as needed for each person.
Equipment: iron; microwave-safe bowl, coffee mug and plate; mixing bowl, whisk, mesh strainer, measuring cups, measuring spoons
6 tablespoons mayonnaise
2 tablespoons sriracha hot sauce
juice of half a lemon (about a tablespoon)
1/2 teaspoon soy sauce
1 slice crusty bread of your choice, like ciabatta or sourdough (not Wonder bread)
handful of baby spinach (prewashed and bagged is most convenient)
1 egg
black pepper to taste
First make the sriracha mayonnaise: In a mixing bowl, whisk together the mayonnaise, hot sauce, lemon juice and soy sauce. Beat until it's thick and creamy.
Now toast the bread: If it's a steam iron, empty out the water. Set the iron to "linen" or the highest setting and turn off the steam option. Put the bread on a plate and iron it for about a minute or two; keep moving the iron or it will shut off automatically. Once you have some crispy texture to the bread, set it aside.
Next, steam the spinach: Put 1/2 teaspoon of water in the bottom of a bowl, toss in a handful of baby spinach, cover with a plate and microwave for 30 seconds. Take it out of the oven and set it aside.
Last, poach the egg: Put 1/2 cup of water in a mug or small bowl. Crack an egg gently into the water; it should be submerged in the water. Cover with a plate and microwave for a minute. Gently pour into the strainer.
Now you're ready to assemble. Spread some sriracha mayo on the toast, top with the spinach, put another dab of mayo and then top that with the egg. Salt and pepper the egg to taste.
(sriracha mayonnaise recipe adapted from whiteonricecouple.com)
Bacon Maple Microwave Muffins
I'm not going to lie: Muffins baked in a microwave don't look as good as those baked in an oven. They don't brown and they don't rise; they may look sad and pale. But the maple-and-bacon flavor combo is a killer, and I guarantee you and your friends will eat more than one. It's all the best breakfast flavors in each bite.
Makes eight muffins
Equipment: muffin papers and custard cups or silicone muffin cups, glass measuring cups, measuring spoons, mixing bowl, spoonula, whisk
6 slices bacon
1 cup all-purpose flour
1 teaspoon baking powder
1/4 teaspoon salt
1 egg
3/4 cup milk
1/3 cup vegetable oil
1/2 cup maple syrup
maple spread (separate recipe follows)
paper towels
Place two paper towels on a plate, lay bacon slices on top, and cover with another paper towel. Microwave until crisp (three or four minutes), and set bacon aside to cool.
Spoon, don't scoop, one cup of flour out of the bag into your smaller measuring cup. DO NOT pack it down; just fill it to the 1-cup line. Pour it into a large mixing bowl, add the baking powder and salt, and stir them together lightly with a dry fork or spoon. Wipe out the measuring cup with a paper towel.
Crack the egg into your larger measuring cup, then use the smaller one to measure and add the milk, oil and maple syrup. Whisk until it's all one color. Wipe out the cup again.
Crumble or chop the bacon.
Pour the wet mixture into the dry and whisk it gently and lightly. Don't overmix; just make sure there aren't any pockets or lumps of dry flour. Stir in the bacon pieces.
Using the smaller cup as a scoop, pour muffin batter into oiled silicone muffin cups or into muffin papers placed inside glass cups. Fill each muffin cup 2/3 full.
Place muffin cups in a ring around the outside of the microwave turntable and cook about three minutes. (You'll probably have to do this in two batches of four muffins.) Muffins are done when a toothpick or sharp knife inserted in the center comes out clean. Once cool, you can top with maple spread or simply serve it on the side.
Maple spread
4 ounces whipped cream cheese
2 tablespoons maple syrup
Combine the cream cheese and syrup in a small bowl. Mix thoroughly until smooth and well-combined.
HAPPY HOUR
When drinking is involved, notions of nutrition go out the window – at that point it's all about fun food. Of course you can always make nachos in the microwave, but how about a crisp-on the-outside quesadilla? Or melty, crunchy grilled cheese? For that all you need is – not a frying pan, not a panini press – an iron. The basic technique and equipment, for both quesadilla and grilled cheese, is the same. You'll need a good iron, a steady surface, a roll of aluminum foil and some patience.
Basic quesadilla or grilled cheese
Makes one
Equipment: clothing iron, aluminum foil, chef's knife
2 8-inch flour tortillas or two slices of bread
1 tablespoon oil or softened butter
cheese
other fillings
Tear off a long piece of foil, at least 24 inches long, and put it down on a steady work surface.
Lightly oil or butter one side of one tortilla or slice of bread and place it greasy-side-down just to the right of the middle of the foil. Cover with a thin layer of cheese of your choice. Place other fillings, if desired, on top of the cheese, then sprinkle just a bit more cheese over that. (Really, just a little – it's just to make it all stick together.) Now oil (or butter) the other tortilla (or slice of bread) and place it greasy-side-up on top.
Fold the left side of the foil over the quesadilla or sandwich, like closing a book. Neatly fold over all three open edges twice.
If it's a steam iron, empty out the water and turn off the steam option. Set the iron to a high setting – cotton or linen – and iron just like you'd iron a shirt. Don't just set the iron down on the foil – not only is that stupidly unsafe, it will probably shut itself off. Keep it moving for about two minutes, then unfold the edges and check to see how melted the cheese is (this is why you folded the foil neatly), fold it back up, and turn it over to iron the other side for another minute or two.
Unwrap carefully, cut into two or four pieces, and chow down.
Quesadilla filling ideas:
Sharp cheddar, refried black beans, black olives, cilantro, cumin-lime sour cream
Pesto, cannellini beans, feta, mozzarella, kalamata olives
Swiss cheese, thin-sliced apple, chopped red onion, dijon sour cream
Monterey jack, sweet potato (bake in the microwave, then scoop out and mash), green onions, crumbled bacon
Cheddar-jack, cotija, cilantro, sprinkle of dried red chili
Nutella, sliced strawberries, sprinkle of powdered sugar
Grilled cheese filling ideas:
Brie and redcurrant jelly on sourdough
Sharp cheddar, bacon and tomato on whole wheat
Peanut butter, sliced banana and powdered sugar in a pita
Mozzarella, basil leaves, sun-dried tomato, drizzle of balsamic vinegar
Roast beef, Monterey jack, blue cheese crumbles and spinach on ciabatta
Swiss, red onion and Dijon mustard on rye
HEALTHY OPTIONS: Spaghetti Squash & Couscous
Whether you're trying to control your weight or just add some vitamins and fiber to balance out all the pizza, eating vegetables doesn't have to be a drag.
Spaghetti squash with lemon-tahini sauce
Spaghetti squash is the holy grail for carb-avoiders: pale yellow, oval-shaped and thin-skinned, it can save you from pasta overload. After you cook it, the flesh separates into strands that can be topped with anything you like – tomato sauce, butter and garlic, olive oil and Parmesan, or almost anything you'd put on pasta. This Middle Eastern sauce is a bit different than the usual Italian-inspired treatment.
Serves two (or one very hungry person)
Equipment: 9-inch glass dish, chef's knife, cutting board, fork
Small spaghetti squash (2 pounds or less)
2 tablespoons lemon-tahini sauce (recipe follows)
1/4 cup slivered or sliced almonds
some fresh basil leaves, washed and torn or shredded
Deeply pierce the squash all over with your knife – give it, say, 10 good pokes. Put it on a paper towel in the glass dish and microwave for 10 or 12 minutes, turning it over halfway through cooking. It should feel soft when you press the outside.
After the ding, use an oven mitt to take the dish out of the microwave and let the squash rest for five minutes. Then, VERY CAREFULLY cut the squash in half lengthwise (through the stem end). There will be steam! And maybe hot liquid!
Scrape the seeds and slimy stuff out of the middle. (If you had a toaster oven, you could wash off the seeds, dry them, toss them with oil and salt and roast them for a crunchy snack high in zinc and Vitamin A. But of course you don't, because that would be against dorm rules.)
Use a fork to make the "spaghetti": Run the fork lengthwise through the flesh of the squash and it will separate into strands.
Top with the lemon-tahini sauce, almonds and shredded basil.
Lemon-tahini sauce
It's not low in fat or calories, but this dressing is full of nutrients and if you put a little bit of it on stuff that is low-fat/low-calorie (brown rice, steamed veggies), they will taste a lot better. Tahini, a paste of sesame seeds and oil that's the key ingredient in hummus, can be found in the natural-foods or ethnic foods area of most supermarkets.
Makes about 1/2 cup
Equipment: cutting board, chef's knife, measuring cups, mesh strainer, whisk, fork
1 fat clove of garlic (or two small ones)
1/4 cup tahini

one lemon

2 tablespoons olive oil

1/2 teaspoon salt
1/4 cup hot water

Peel the garlic clove and mince it finely – seriously, as fine as you can get it. Dump it in your mixing bowl.
Wash the lemon in hot water, then use the fork to shred off some of the bright-yellow part of the peel (not the white part underneath) into long, thread-like bits of lemon zest. Chop these up – you should get about 1/2 teaspoon, but don't worry about exact measurements. Cut the lemon in half and squeeze the juice through the strainer into the mixing bowl.
Add the olive oil and salt, then add 2 tablespoons of hot water and start whisking. It will get smooth and then suddenly, seize up into a solid grainy mess. Don't despair! Add a little more water and keep whisking. It will relax in a minute or so, having transformed into a silky, delicious, thick sauce. You can thin with remaining water if you like.
(recipe adapted from Heidi Swanson's Super Natural Cooking)
Couscous with chickpeas, cranberries and feta
Couscous is actually pasta – tiny, fast-cooking grains of it. The usual method is to pour boiling water over the dry couscous, cover it and let it steam until all the water is absorbed, but we've adapted that technique for the microwave. The sky's the limit – couscous adapts to any flavor you throw at it, but rather than the rich, meaty version you might find at a Moroccan restaurant, try looking at it as a vehicle for vegetables.
Makes four servings
Equipment: mesh strainer, microwave-safe plate, 9-inch glass dish, mixing bowl
1/2 cup canned chickpeas
3/4 cup couscous (plain or whole-wheat)
1 1/2 cups water
1/2 teaspoon salt
1/4 cup dried cranberries
four green onions, sliced (green part only)
2 tablespoons chopped walnuts
1/4 cup crumbled feta
1 tablespoon olive oil
Empty the chickpeas into the strainer, rinse, and let them drain.
Combine couscous, water and salt in the glass dish, cover it with the plate, and microwave for two minutes. Check the couscous – if it's still crunchy, give it another 30 seconds, then remove the dish and let it sit off to the side (with plate still covering it) while you prepare the other ingredients.
While the couscous is resting, combine the chickpeas, onions, cranberries, walnuts and feta in the mixing bowl and pour the olive oil over. Dump the steamed couscous over that and combine well. Season with salt and pepper to taste.
Southwestern variation: Cook the couscous as above, but instead add 1/2 cup thawed frozen corn, 1/2 can drained canned black beans, 1/4 cup diced red onion, and cumin-lime vinaigrette: whisk together 2 tablespoons oil with the juice of one lime and 1/2 teaspoon of ground cumin. Pour dressing over combined couscous and vegetables and stir.
Other things to add to couscous:
almonds
artichoke hearts
diced cucumber
dried apricots
dried cranberries
chopped red onion
diced or sliced hard-boiled egg
grape or cherry tomatoes
olives
diced red pepper
hearts of palm
thawed frozen mango chunks
mozzarella chunks
pineapple
pomegranate seeds
steamed carrots
shredded chicken
shrimp
zucchini
EXTRA CREDIT
More about microwaves
These recipes were tested in a 950-watt oven. To find out what wattage your oven is, check the label inside. (It may be in kilowatts – mine says "0.95 KW.") Lower wattage means lower power and requires a longer cooking time; higher power means less time in the oven. Experiment in 30-second intervals until you figure out what works. And remember: Things keep cooking after they come out of the oven, so err on the side of slightly underdone.
Pro tools: Basic equipment for the dorm gourmet
• two sets of measuring spoons
• two glass measuring cups: one 2-cup, one 4-cup
• 9-inch glass dish (square or round)
• set of glass custard cups or ceramic ramekins
• two mixing bowls
• mesh strainer
• whisk
• silicone "spoonula" (spoon/ spatula hybrid, can be used for mixing or scraping bowls)
• chef's knife
• cutting board
• oven mitts and hot pads
Not burning down the house: Safety tips
Look, you shouldn't be cooking if you can't follow directions. (You probably also shouldn't be in college, or living on your own.) So don't take raw meat, eggs or dairy out of the fridge until you're ready to cook, don't eat food with expired use-by dates, be extremely careful with sharp knives, and use an oven mitt, hotshot. When you drop that hot bowl of soup, who do you think will have to clean it up off the floor? Also:
Stinky things will make your floormates hate you – so take it easy on the curry, kimchi and fish.
Wash your hands. A lot. If you're using hand sanitizer instead, make sure it's not scented or your food will taste like perfume.
If you don't know how to chop an onion, look it up. There are roughly a million YouTube tutorials.
Unless you poison them, only jerks don't say thank you when you cook them a meal.