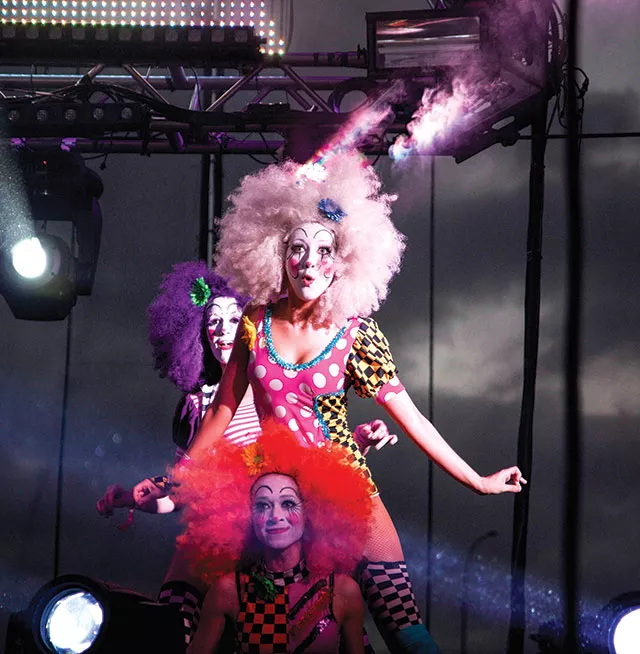 PHOTO BY CHRISTOPHER GARCIA
ELECTRIC DAISY CARNIVAL
1 p.m. Friday, Nov. 7; 1 p.m. Saturday, Nov. 8 | Tinker Field, 1610 W. Church St. | orlando.electricdaisycarnival.com | single-day $110-$179, two-day $182.80-$5,000
Many concert tours hype "an experience" over simply highlighting the music, but Electric Daisy Carnival – in its decadent, sprawling ways – continually delivers where sad stage gimmicks of lesser tours fall flat. There are carnival rides, more than 500 theatrical performers, and eye-catching, hyperactive/interactive artworks strewn throughout the spectacle. With more than 90 artists on the Orlando segment of the tour, you can elect to spend days of dogged research to determine how to tackle the music front descending on Tinker Field. Or you can commit to serendipity, exploring the festival grounds on a trippy adventure that compels an Alice in Wonderland-like stupor, trusting in the proven electronic music lineups the festival dependably boasts.
While the entire carnival is beyond bright, your music choices for certain sets should be considered black-and-white essentials. On Friday, you've got legendary Chicago duo Flosstradamus, a range of rising talents like Brillz and Arctic Moon, and every bass-dropping name in between, including Datsik and Sander van Doorn. The next day blows out the experience even further with huge headliner Steve Aoki presiding over a full day featuring dance hits from featured acts like Showtek, Dillon Francis, Thomas Gold, Paper Diamond and a DJ set from the Bloody Beetroots' Sir Bob Cornelius Rifo. There's pep in your step, and then there's the moonwalk-like bounding only the immersive EDC inspires.
If you're stir-crazy with excitement, we have an interview with EDC/Insomniac Events founder Pasquale Rotella, where he discusses what's different about this year's carnival and how he's kept the party fresh and freaky since 1997.