Page 2 of 3
5. Big data and dark money behind the 2016 election
When Richard Nixon first ran for Congress in 1946, he and his supporters used a wide range of dirty tricks aimed at smearing his opponent as pro-Communist, including a boiler-room operation generating phone calls to registered Democrats which simply said, "This is a friend of yours, but I can't tell you who I am. Did you know that Jerry Voorhis is a Communist?" Then the caller would hang up.
In 2016, the same basic strategy was employed but with decades of refinement, technological advances and massively more money behind it. A key player in this was right-wing computer scientist and hedge-fund billionaire Robert Mercer, who contributed $13.5 million to Trump's campaign and also funded Cambridge Analytica, a data analytics company that specializes in "election management strategies" and using "psychographic" microtargeting – based on thousands of pieces of data for some 220 million American voters – as Carole Cadwalladr reported for the Guardian in February 2017. After Trump's victory, Cambridge Analytica CEO Alexander Nix said, "We are thrilled that our revolutionary approach to data-driven communication has played such an integral part in President-elect Trump's extraordinary win."
Cambridge Analytica's parent company, Strategic Communication Laboratories, was more old-school until recently in elections across Europe, Africa and the Caribbean. In Trinidad, it paid for the painting of graffiti slogans purporting to be from grass-roots youth. In Nigeria, it advised its client party to suppress the vote of their opposition "by organizing anti-poll rallies on the day of the election."
But now they're able to micro-target their deceptive, disruptive messaging. "Pretty much every message that Trump put out was data-driven" after they joined the campaign, Nix said in September 2016. On the day of the third presidential debate, Trump's team "tested 175,000 different ad variations for his arguments" via Facebook.
This messaging had everything to do with how those targeted would respond, not with Trump's or Mercer's views. In a New Yorker profile, Jane Mayer noted that Mercer argued that the 1964 Civil Rights Act was a major mistake, a subject not remotely hinted at during the campaign.
"Suddenly, a random billionaire can change politics and public policy – to sweep everything else off the table – even if they don't speak publicly, and even if there's almost no public awareness of his or her views," Trevor Potter, former chair of the Federal Election Commission, told Mayer.
With the real patterns of influence, ideology, money, power and belief hidden from view, the very concept of democratic self-governance is now fundamentally at risk.
6. Antibiotic-resistant "superbugs" threaten health and foundations of modern medicine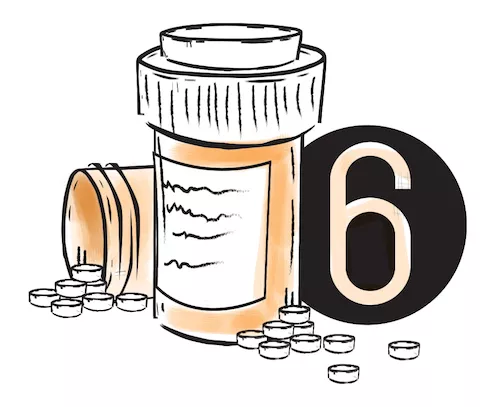 The problem of antibiotics giving rise to more dangerous drug-resistant germs ("superbugs") has been present since the early days of penicillin, but has now reached a crisis, with companies creating dangerous superbugs when their factories leak industrial waste, as reported by Madlen Davies of the Bureau of Investigative Journalism in September 2016. Factories in China and India – where the majority of worldwide antibiotics are manufactured – have released "untreated waste fluid" into local soils and waters, leading to increases in antimicrobial resistance that diminish the effectiveness of antibiotics and threaten the foundations of modern medicine. One strain of drug-resistant bacterium that originated in India in 2014 has since spread to 70 other countries.
Superbugs have already killed an estimated 25,000 people across Europe – thus globally posing "as big a threat as terrorism," according to U.K. National Health Service Chief Medical Officer Dame Sally Davies. Superbugs are especially threatening to modern medicine, in which a wide range of sophisticated practices – organ transplants, joint replacements, cancer chemotherapy and care of pre-term infants – "will become more difficult or even too dangerous to undertake," according to Margaret Chan, head of the World Health Organization.
"At the heart of the issue is how to motivate pharmaceutical companies to improve their production practices. With strong demand for antibiotics, the companies continue to profit despite the negative consequences of their actions," Project Censored notes. "Although the threat of antibiotic-resistant microbes is well documented in scientific publications, there is little to no coverage on superbugs in the corporate press. What corporate news coverage there is tends to exaggerate the risks and consequences of natural outbreaks – as seen during the Ebola scare in the U.S. in 2014 – rather than reporting on the preventable spread of superbugs by irresponsible pharmaceutical companies."
Once again, it's not just a problem of suppressing a single story, but two overlapping patterns – the biological problem of superbugs and political economy problem of the corporate practices that produce them so wantonly.
7. The toll of U.S. Navy training on wildlife in the North Pacific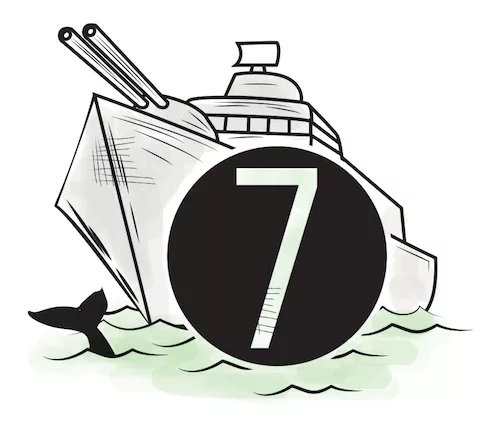 The U.S. Navy has killed, injured or harassed marine mammals in the North Pacific almost 12 million times over a five-year period, according to research conducted by the West Coast Action Alliance and reported by Dahr Jamail for Truthout. This includes whales, dolphins, porpoises, sea lions and other marine wildlife including endangered species like humpback whales, blue whales, gray whales, sperm whales, Steller sea lions and sea otters. The number was tabulated from the Navy's Northwest Training and Testing environmental impact statement and the National Oceanic and Atmospheric Administration's Letter of Authorization for the number of "takes" of marine mammals caused by Navy exercises.
"A 'take' is a form of harm to an animal that ranges from harassment, to injury, and sometimes to death," Jamail wrote. "Many wildlife conservationists see even 'takes' that only cause behavior changes as injurious, because chronic harassment of animals that are feeding or breeding can end up harming, or even contributing to their deaths if they are driven out of habitats critical to their survival."
As the Alliance noted, this does not include impacts on "endangered and threatened seabirds, fish, sea turtles or terrestrial species" due to Navy activities, which have expanded dramatically, according to the Navy's October 2015 environmental impact statement, including:
● A 778 percent increase in number of torpedoes
● A 400 percent increase in air-to-surface missile exercises (including Olympic Coast National Marine Sanctuary)
● A 1,150 percent increase in drone aircraft
● An increase from none to 284 sonar testing events in inland waters
"It is, and has been for quite some time now, well known in the scientific community that the Navy's use of sonar can damage and kill marine life," Jamail reported.
"With little oversight on Navy training activities, the public is left in the dark regarding their environmental impacts, including especially how Navy operations impact fish in the North Pacific and marine life at the bottom of the food chain," Project Censored noted. "There has been almost no coverage of these impacts in the corporate press."
8. Maternal mortality a growing threat in the U.S.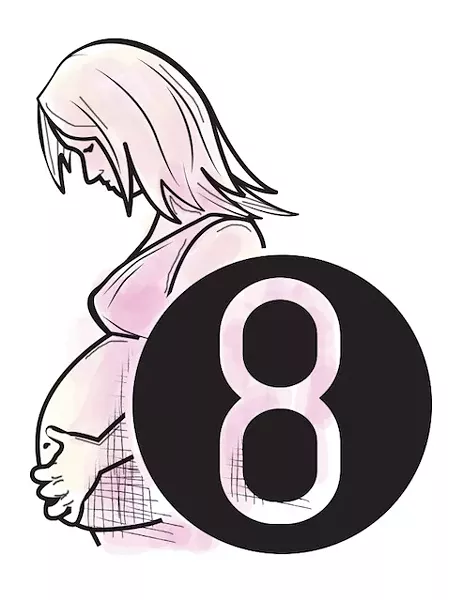 The U.S. maternal mortality rate is rising, while it's falling elsewhere across the developed world. Serious injuries and complications are needlessly ever more widespread with shockingly little attention being paid.
"Each year over 600 women in the U.S. die from pregnancy-related causes and over 65,000 experience life-threatening complications or severe maternal morbidity," Elizabeth Dawes Gay reported, covering an April 2016 congressional briefing organized by Women's Policy Inc. "The average national rate of maternal mortality has increased from 12 per 100,000 live births in 1998 to 15.9 in 2012, after peaking at 17.8 in 2011."
"The U.S. is the only nation in the developed world with a rising maternal mortality rate," Rep. Lois Capps stated at the meeting.
"Inadequate health care in rural areas and racial disparities are drivers of this maternal health crisis," Project Censored summarizes. "Nationally, African-American women are three to four times more likely than white women to die from pregnancy-related causes, with rates even higher in parts of the U.S. that Gay characterized as 'pockets of neglect,' such as Georgia, where the 2011 maternal mortality rate of 28.7 per 100,000 live births was nearly double the national average."
More broadly, Kiera Butler reported for Mother Jones that doctors rarely warn patients of the potential for serious injuries and complications that can occur following birth.
"Women have a right to make informed decisions about their bodies and serious medical situations; however, when it comes to birth and its aftereffects, Butler found that doctors simply are not providing vital information," Project Censored notes. Many state laws require doctors to inform women of the potential complications and dangers associated with delivery, but none require them to discuss potential long-term problems, including the fact that some complications are more prevalent in women who give birth vaginally, rather than by C-section.
"All told, according to a 2008 study by researchers at the California HMO Kaiser Permanente, about one in three women suffer from a pelvic floor disorder (a category that includes urinary incontinence, fecal incontinence, and prolapse), and roughly 80 percent of those women are mothers," Butler reported. "Women who deliver vaginally are twice as likely to experience these injuries as women who have a cesarean or who have not given birth. For one in 10 women, the problem is severe enough to warrant surgery."