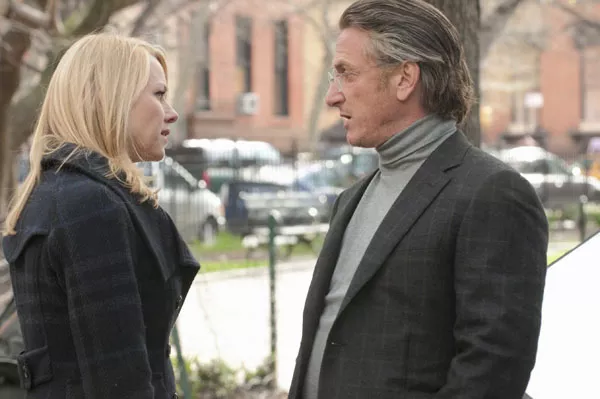 Fair Game
2>2 Stars

(PG-13)
Once upon a time, Doug Liman was an exciting director. His break came in 1996, when he shepherded a young Jon Favreau and Vince Vaughn to superstardom with Swingers, a nouveau-Woody Allen look at L.A. singles (written by Favreau). The film's electric cast and casual indie manner seemed so fresh at the time. Even his flawed action escapades – The Bourne Identity, Mr. and Mrs. Smith – contained enough elements of Liman's playful giddiness to redeem their otherwise leaden plotting.
One outright stinker (Jumper) and the wreckage of several less-than-stellar TV-producing credits later and Liman's childlike wonder seems to have left him. His latest film, Fair Game, the incredulous tale of the Bush administration's outing of its own CIA spy, Valerie Plame, and the cover-up effort to discredit both Plame and her husband, Joseph Wilson, a former U.S. ambassador, is a bathetic affair lacking narrative thrust or the slightest 
hint of humor on either side of the camera.
Not that there's all that much to be 
humorous about in regard to the story, mind you: Wilson and Plame risked everything – their marriage, their children, their safety – for a country that sold them out in order to go to war. As political thrillers go, their true story is downright depressing.
Sean Penn plays Wilson and he chews on the role like a play toy. Knowing his intense political leanings of the left variety, one can't help but sense how much he must relish the opportunity to play a righteously indignant, truth-telling hero who fought back against Dubya and Fox News. Naomi Watts brings the steely detachment as Valerie Plame, a preternaturally smart and brave operative trusted with the most classified information at work, and only partly present at home with their young children. But they are done a disservice by a screenplay (by unproven scribes "Jez" and John-Henry Butterworth) that defines them only by their frustrations, and by Liman's dreary camerawork (he also did his 
own cinematography).
As the tension escalates, a strange boredom kicks in. Penn and Watts furrow their brows and bury their faces in their hands, but Liman seems to have gone to lunch. The fateful moment when "Scooter" Libby leaks Plame's name and job title to slimy journalist Robert Novak is played as a major betrayal but feels more like an inconvenient distraction. When her husband takes to the TV stations to defend them both, the section has all the intrigue and curiosity of an afterthought, not as a defining moment of the decade. Perhaps the material was too dense for Liman's jittery lens, or maybe he's simply more interested in spies of the Coyote Ugly kind. (Liman executive produces USA Network's tedious new show Covert Affairs, which makes J.J. Abrams' Undercovers look like Three Days of the Condor.) Either way, one hopes Liman still enjoys his job at least as much as Plame and Wilson once 
enjoyed theirs.