As the last golden rays of summer fade, we are finally free to get back to what we do best: sitting in a darkened room (with a bunch of strangers, no less) and escaping from real life into fantasy worlds. This fall, beyond the usual multiplex fodder, there is a wealth of cinematic variety and one-off special events to entice you into the theater – Netflix be damned.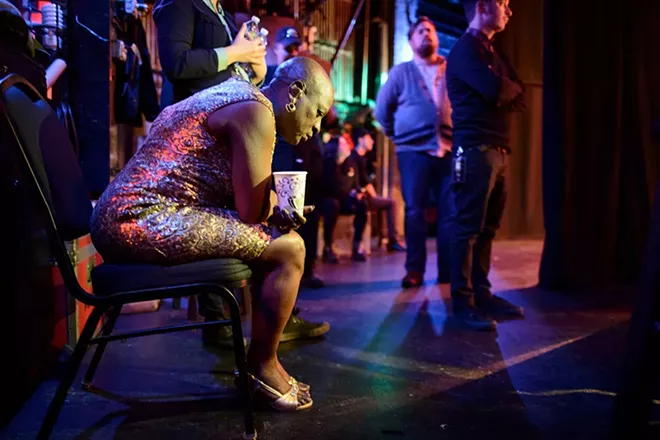 In October, there's a veritable buffet of gross-outs and shockers to help you pregame for Halloween. You can start off with Rosemary's Baby at noon Saturday, Oct. 8, at Enzian Theater – come back later that night for the "last " installment of the surreal lo-fi horror series Phantasm: Ravager if you're feeling particularly froggy. Enzian's "13 Films of Halloween" goes all the way through to John Carpenter's seminal slasher, Halloween, at 11:59 p.m. Saturday, Oct. 29. Along the way, stop in for gonzo urban legend Candyman, low-budget classic The Greasy Strangler and the gothic vampire teen masterpiece The Lost Boys. Uncomfortable Brunch piles on with Lars Von Trier's stomach-churning Antichrist noon Sunday, Oct. 9, and Fathom Events brings Stanley Kubrick's surrealist headfuck The Shining to screens throughout town on Sunday, Oct. 23, and Wednesday, Oct. 26. Most chilling of all, though, might be Enzian's Election Night special screening of Idiocracy.
It doesn't have to be all horror, though; the Enzian/Park Ave CDs collaboration Music Mondays brings the biopic Miss Sharon Jones! to town for a one-night engagement at 9:30 p.m. Monday, Oct. 17. The More Q Than A film series comes on strong with the stirring Cuban music doc Buena Vista Social Club and Brit nihilist comedy Withnail & I, both in November. Elsewhere, the dearly departed Gene Wilder comes back to make us laugh a few last times with screenings of Young Frankenstein, The Producers and Stir Crazy. And while you're out there pretending that you're Roger Ebert, support some new filmmakers during the Freak Show Horror Film Festival and the Sick 'N' Wrong Film Festival.