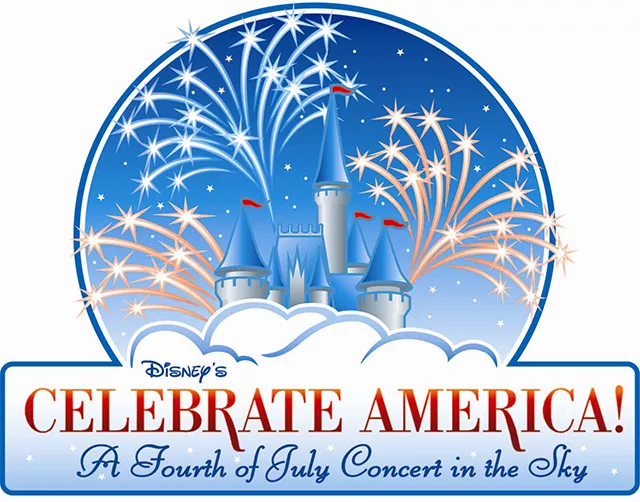 June 29
Fire Crackin' 4th of July Workshop Preschoolers and parents learn about the science behind fireworks, kite flying and more. 10 a.m.-noon Saturday; Orlando Science Center, 777 E. Princeton St.; call for details and reservations; 407-514-2112; osc.org.

Red Rock & Blue Enjoy a live outdoor concert by Rock This Town, with food available for purchase. 6-9 p.m. Saturday; Central Park at Lake Mary City Hall, 100 Country Club Road, Lake Mary; free; 407-585-1416.

Red, White, and Tie-Dye Kids prepare for the Fourth of July by making a patriotic T-shirt and hat. 10:30-11:30 a.m. Saturday; Art & History Museums – Maitland, 231 W. Packwood Ave., Maitland; $15; 407-539-2181; artandhistory.org.
July 1-7
Disney's Celebrate America! A Fourth of July Concert in the Sky Celebrate Independence day all week long, with a 14-minute patriotic firework show every night over Cinderella Castle. 10 p.m. Monday-Tuesday, Saturday-Sunday, 9 p.m. Wednesday-Thursday; Magic Kingdom, Walt Disney World Resort, Lake Buena Vista; included with park admission; 407-824-4321; limitedtimemagic.com.
July 3
Independence Day Pajama Party Kids learn why we celebrate the Fourth of July and make patriotic decorations. 6-10 p.m. Wednesday; Art & History Museums – Maitland, 231 W. Packwood Ave., Maitland; $35; 407-539-2181; artandhistory.org.

Red Hot & Boom Outdoor patriotic concert event by the lake with live music by the Jonas Brothers, MKTO and others, plus kids activities, vendor booths, food and drinks, and a firework show at the end of the night. 4-11 p.m. Wednesday; Cranes Roost Park, 274 Cranes Roost Blvd., Altamonte Springs; free; 407-571-8863; uptownaltamonte.com.

Red, White & Brew Bash The bar offers two-for-one drink specials and dueling pianos all night. 7 p.m. Wednesday; Howl at the Moon Saloon, 8815 International Drive; call for price; 407-354-5999; howlatthemoon.com.
July 3-4
Red, White & Brew Enjoy two days of holiday shenanigans, with live music by Lighter Exchange, karaoke competitions and unlimited Sam Adams in the beer garden. 9 p.m.-2 a.m. Wednesday, 4 p.m.-2 a.m. Thursday; Wall Street Plaza, Wall and Court streets; $10; 407-849-0471; wallstplaza.net.
July 4
18th Annual Olde Fashioned 4th of July Celebration Watch a parade of local notables and organizations and then enjoy live music, food and more. 9 a.m.-1 p.m. Thursday; Central Park, North Park Avenue and West Morse Boulevard, Winter Park; free; cityofwinterpark.org.

22nd Annual Hunter Vision Watermelon 5K Not only will you run or walk in this fundraising event, but you can also join in a watermelon-eating contest. 7 a.m. Thursday; Central Park, North Park Avenue and West Morse Boulevard, Winter Park; $24-$35; trackshack.com.

4th of July Celebration at Avalon Park This annual shindig comes complete with an apple pie bake-off, a hot dog-eating contest, a bike parade, live performances and a 3D fireworks show. 5-9 p.m. Thursday; Avalon Park Town Center, 13001 Founders Square Drive; free; 407-658-6565; avalonpark.com.

A Sci-Fi 4th of July Join in a movie-themed costume contest, enjoy live music by bands and watch a fireworks show set to a sci-fi themed soundtrack. 7:30 p.m. Thursday; Celebration Town Center, 690 Celebration Ave., Celebration; free; 407-566-1202; celebrationtowncenter.com.

Celebration of Freedom Head to the park for kids games, a vendor showcase, a live Winter Springs Got Talent competition and an evening fireworks display. 5-9:30 p.m. Thursday; Central Winds Park, 1000 E. State Road 434, Winter Springs; free; 407-327-6593; winterspringsfl.org.

City of Orlando's 36th Annual Fireworks at the Fountain Grab a seat by Lake Eola and a beer from the beer garden and then enjoy live music on stage throughout the night, ending with a spectacular fireworks display over the lake. 4-10 p.m. Thursday; Lake Eola Park, 195 N. Rosalind Ave.; free; cityoforlando.net.

Foundation Project 4th of July Block Party Live DJs and musicians span eight stages at three venues, featuring fire displays, a foam arena, food trucks and craft beer. 7 p.m. Thursday; Firestone Live, 578 N. Orange Ave.; call for prices; 407-872-0066; firestonelive.net.

Independence Day Celebration Head to the park for an evening of live music by Brickyard Road and the Crescent City Eagles Dixieland Band, plus a sparkling fireworks display. 4 p.m. Thursday; Riverside Park, South Riverside Drive and Downing Street, New Smyrna Beach; free; 386-424-2175; nsbwaterfrontloop.com.

Independence Day Open House In celebration of the holiday, guests receive free admission to view the museum's galleries. 9:30 a.m.-4 p.m. Thursday; Charles Hosmer Morse Museum of American Art, 445 N. Park Ave., Winter Park; free; 407-645-5311; morsemuseum.org.

July 4 Party Featuring Valient Thorr, Ramming Speed, Gypsyhawk, American Party Machine Plus food, beer and a pie-eating contest. 9 p.m. Thursday; Will's Pub, 1042 N. Mills Ave.; $11-$14; willspub.org.

Party in the Park Families enjoy live music, kids activities, food and drink options and a fireworks display that evening. 5-9:30 p.m. Thursday; Newton Park, 29 Garden Ave., Winter Garden; free; cwgdn.com.

Star Spangled Sanford Celebrate Independence Day on the Riverwalk with food and drinks, live entertainment, a splash pad and fireworks over Lake Monroe. 5-10 p.m. Thursday; Fort Mellon Park, 1000 E. First St., Sanford; free; 407-688-5120; sanfordfl.gov.

The City of Kissimmee Independence Day Celebration & Naturalization Ceremony With live music, food vendors, a beer garden, kids power zone and fireworks that night. 5 p.m. Thursday; Kissimmee Lakefront Park, 101 Lakeshore Blvd., Kissimmee; free; 407-935-1412; kissimmee.org.
July 4-6
Red, Brick & Boom Celebrate the Fourth of July in the park with a 3D fireworks show and more. 9:30 a.m.-8 p.m. Thursday-Saturday; Legoland, One Legoland Way, Winter Haven; $64; 877-350-5346; legoland.com.
July 5
Baldwin Park Independence Day Bash Family-friendly event with kids games, live entertainment and music, art displays, food and beer vendors and a fireworks display at Harbor Park. 5:30 p.m. Friday; Baldwin Park, New Broad Street and Jake Street; free; 407-740-5838; facebook.com/baldwinparkfirstfridayfestival.

July 5th Fireworks Celebration Cocoa Beach and Cape Canaveral celebrates a day late with a fireworks show that can be seen anywhere along the beach or cape. 9 p.m. Friday; Shepard Park, 211 E. Cocoa Beach Causeway, Cocoa Beach; free; cityofcocoabeach.com.
July 5-6
4th of July Weekend Celebration: Yara Sofia Takes Over Revolution Nightclub Live show starring the actress from RuPaul's Drag Race Season 3, plus appearances by Lisa Lane, Maya Andrews, Blue Starr and others. 11 p.m. Friday-Saturday; Revolution Nightclub, 375 S. Bumby Ave.; free; 407-228-9900; revolutionorlando.com.
July 6
Independence Day Weekend Featuring Willam, Vicky Vox, Detoz Celebrate the holiday with live concerts. 9 p.m. Saturday; The Parliament House, 410 N. Orange Blossom Trail; free; 407-425-7571; parliamenthouse.com.

Independence for the Animals Vegan Potluck Picnic Join the Animal Rights Foundation of Florida for an afternoon in the gardens. 2 p.m. Saturday; Mead Garden, 1500 S. Denning Drive, Winter Park; $3; 407-968-2400; arff.org.