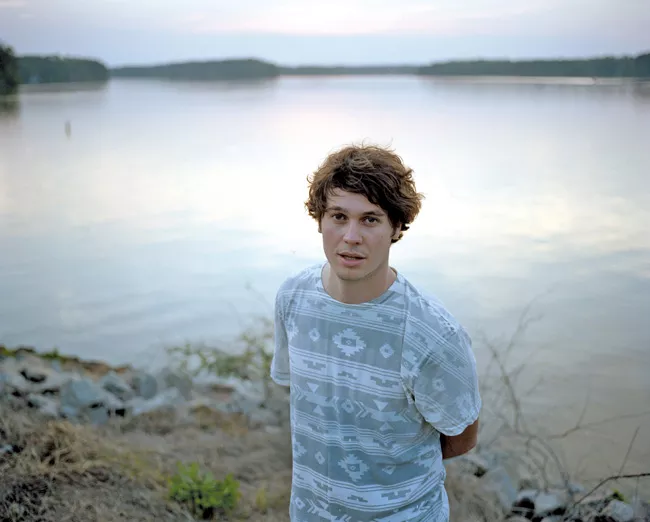 Washed Out
with Cut Copy, Midnight Magic
8 p.m. Saturday, Oct. 1
Firestone Live
407-872-0066
firestonelive.net
$25 Within and Without (Sub Pop)
Getting a major pop from the blogosphere in 2009, this '80s re-contextualization vehicle for Atlanta musician Ernest Greene vaulted into the indie consciousness on the wings of some bedroom recordings. But on this highly crafted debut full-length outing, he's already showing a quickening evolution.
Unlike the majority of Washed Out's dreamy synth-pop contemporaries, the songs in Within and Without often have skyward ambitions instead of just lingering fashionably in the intermediate. Most significantly, this work defies the lo-fi aesthetic from which he sprung and is crystalline in a way that underscores the growing confidence and stateliness of his songwriting. The hues are diffused, soft and radiant like a clean-shaven M83, but they're crisply framed. In effect, Greene's vapor pop achieves ambience without ever threatening to dematerialize.
No doubt the less smudged direction was partly shaped by the sharp production hands of Ben Allen, who co-produced modern classics like Animal Collective's Merriweather Post Pavilion, Gnarls Barkley's St. Elsewhere and Deerhunter's Halcyon Digest. But a distilled production stance like this demands judicious construction. Fortunately, the elegant melodies and arrangements here are worthy of being so clearly showcased.
As a collection, the airy and voyaging Within and Without is consistently strong. The gliding "Amor Fati" looks down on Earth from the rarefied atmosphere above and the celestial futurism of "Eyes Be Closed" conjures fantasy cities in the clouds, while the funky breaks of "Before" add a grounding groove to the zero-gravity suspension. Other standouts include the skipping, chill-out-room minimalism of "Echoes" and the whispery but robust lullaby "Far Away."
More than anything, Within and Without shows that truly transporting reverie can be struck with clarity and surefootedness. If Washed Out's live show can keep pace with recordings like this, he can transcend the debatable chillwave cul-de-sac once and for all, a much likelier prospect now that it's performed by a full five-piece band.