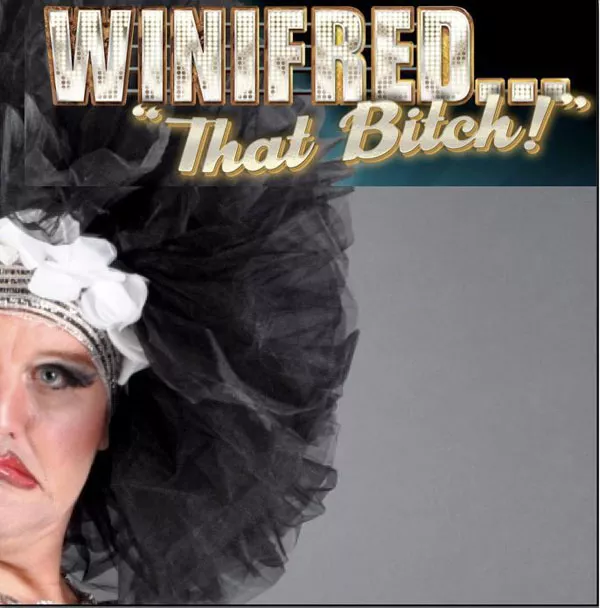 5:00 pm
Silver Venue [title of show]
5:15 pm
Green Venue Dog Powered Robot and the History of the Future
5:30 pm
Red Venue The Humor Mill Orlando Presents … The War on Terriers!
Blue Venue How Charlie Changed My Life
5:45 pm
Orange Venue Winifred, "That Bitch"!
Brown Venue While You Dine, The Musical
6:00 pm
Pink Venue I Love You Because
Yellow Venue Don't Make Fun of Jesus!
BYOV 20:11
6:45 pm
Green Venue Big Swinging Dick's Topless Bar Presents "The Naked Drag Queen Farting"
7:10 pm
Red Venue I'm Just Not That Gay!
Silver Venue Miss Sammy Bakes a Cake
Blue Venue Ghosties and Ghoulies and Long-Legged Beasties and Things That Go Bump in the Night
7:25 pm
Orange Venue Beer: The Musical
Brown Venue I Love You (We're F*#ked)
7:40 pm
Pink Venue Road to Nowhere
Yellow Venue Pandemonium
8:25 pm
Green Venue Mr. Healthy's Happy Land
8:45 pm
Red Venue Lot o' Shakespeare
8:50 pm
Silver Venue Die! Mommie! Die!
Blue Venue Trash Cinema 101
9:05 pm
Orange Venue My Pal Izzy
Brown Venue Preacherman
9:20 pm
Pink Venue Once Upon a Pill
Yellow Venue More Skits 'n Giggles
10:05 pm
Green Venue SmartArse
10:25 pm
Red Venue Onomatopoeia
10:30 pm
Blue Venue Cabaret Noir
10:40 pm
Brown Venue Squatters
10:45 pm
Orange Venue The Holy Land Experience
11:00 pm
Silver Venue Attention, Please: Nostalgic Dance Theater Through 80's TV Land
Yellow Venue The Trouble With Fishing
11:15 pm
Pink Venue My Friend in a Sketch Show
11:45 pm
Green Venue Oral!
Midnight
Red Venue Lyrics Speak Louder Than Words