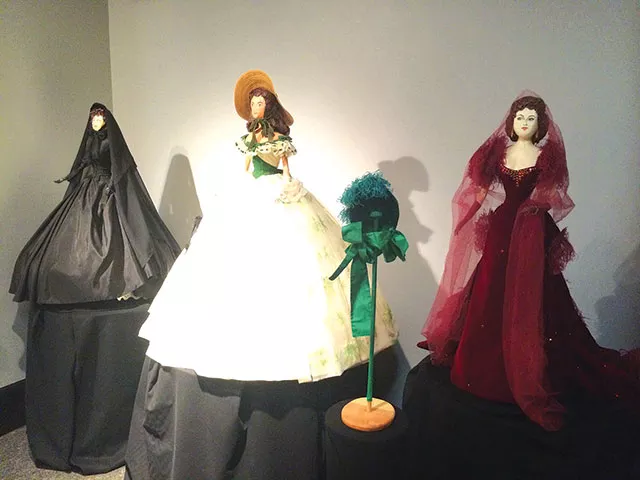 Let's get one thing straight: Orlando is not, was never and never will be "Hollywood East." That ill-fated pipe dream flared into life 25 years ago with the opening of the Disney-MGM (now Hollywood) Studios and Universal Studios Florida theme parks, but flickered and faded as state tax subsidies were phased out, sending regional production work fleeing to Atlanta and New Orleans. As if to emphasize its extinguishing, Disney just announced the closure of their American Film Institute memorabilia museum. Meanwhile, Universal has converted their TV and film test-screening center into a retro gift shop and is considering closing their Twister and Disaster attractions, some of the resort's final ties to its original "behind the scenes" thesis.
Even if the most of the filmmaking industry glamour – in both actual and simulated form – has been blown out of Orlando, there's solace downtown for those who still give a damn about movie magic. The Orange County Regional History Center, which has previously hosted exhibits honoring Jim Henson and Warner Bros. classic cartoons, has just opened Gone With the Wind: Reel to Real for a three-month run. A second-story hall in the former courthouse is currently full of costumes, props, posters and artwork celebrating the 75th anniversary of the adored Civil War epic, including costumes worn by Vivian Leigh and the 1939 Oscar statuette she won for playing Scarlett O'Hara.
The artifacts and ephemera now gracing Orlando are the result of one man's lifelong mission to assemble the ultimate Gone With the Wind collection. James Tumblin first saw the film in the late 1940s as a 7-year-old in Portland, Oregon, and didn't quite understand it on initial viewing: "My mother didn't tell me there was such a thing as an intermission, and when the lights came up I split … she realized I only saw half the movie, so she gave me another 50 cents the next day [saying], 'Stay until it says "The End."'"
Tumblin's youthful cinema attendance sparked a yen to get rich in Hollywood, so at age 16 he hopped a bus to LA. "The mailboxes were better-looking than I was; the only thing I had going for me was I didn't recognize rejection." He "wore down" Universal Studios' hiring department with daily visits, and eventually got a gig sweeping floors a decade before the tram tour opened. "I was making $76.60 a week in the late 1950s," Tumblin remembers. "There were little bungalows [for] Doris Day, Rock Hudson, Alfred Hitchcock. I got to work every day and would see Fred Astaire driving through the lot."
Though hired only to sweep, Tumblin would stay late and comb out wigs for fun. One day his boss informed him that the wig he had worked on belonged to Debbie Reynolds, and that she loved the result. Soon she invited him to her home to style wigs ("It was the first time I'd ever been in a limo; I was so stupid I sat up front") and referred him to her friends Marilyn Monroe and the Gabor sisters. When the side work became lucrative he tried to quit his day job, but Universal production head Edward Mull instead promoted him to the hair and makeup department, which he eventually led, working with Clark Gable and Alfred Hitchcock during his career.
Tumblin's collecting career began accidentally when he discovered a discarded costume on a warehouse floor one day. "A docent walked by and said, 'Don't bother, it's on the floor because we're going to throw it away.' … I ended up buying it for $20, and then there was a label inside the jacket that said 'Selznick International.'" In the decades since that first find, he's acquired more than 300,000 items, only about 125 of which are on display in Orlando.
This exhibit, which has previously toured to Raleigh, Little Rock and Chicago, may at first seem an odd fit for an Orlando-area historical institution, but a fascinating feature near the exit explores local reactions to the film's debut, documenting the racial division among audiences of the era. No matter what city his collection stops in, Tumblin says the emotional attachment to the film it represents remains strong, especially among younger girls: "Usually they're introduced to it by their mothers, which is nice."
While I've never been a big fan, being able to briefly hold Leigh's surprisingly heavy Oscar (sorry, it will be under glass for the public) imbued me with a touch of Tumblin's enthusiasm. It seems there's a little Hollywood magic left in O-town after all – at least until Nov. 30.