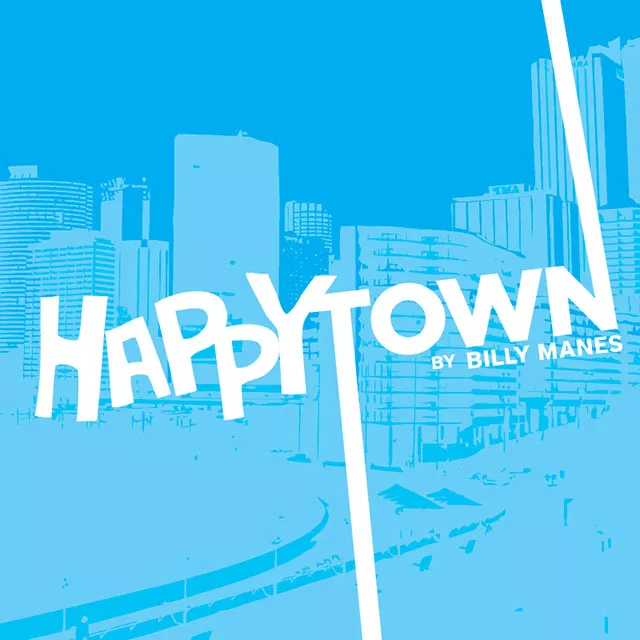 JUST THE STATS
94.7 MILLION

ESTIMATED NUMBER OF TOURISTS WHO VISITED FLORIDA IN 2013, UP 3.5 PERCENT FROM THE PREVIOUS RECORD OF 91.5 MILLION IN 2012
1,088,200

ESTIMATED NUMBER OF FLORIDIANS CURRENTLY EMPLOYED BY THE TOURISM INDUSTRY, UP 2.9 PERCENT FROM 2012
4.2 million

ESTIMATED NUMBER OF FLORIDIANS IN OR NEAR POVERTY IN 2011, 22.6 PERCENT OF THE POPULATION

"WITH NEARLY 95 MILLION VISITORS TRAVELING TO THE SUNSHINE STATE, TODAY'S NEWS THAT FLORIDA BROKE ANOTHER RECORD YEAR FOR TOURISM IS A VICTORY FOR FLORIDA FAMILIES. EVERY 85 VISITORS TO FLORIDA EQUALS ONE JOB IN OUR STATE – AND IT IS CLEAR THAT MORE VISITORS TO THE SUNSHINE STATE MEANS MORE JOBS FOR FLORIDA FAMILIES. THAT IS WHY MY 'IT'S YOUR MONEY TAX CUT BUDGET' COMMITS $100 MILLION TO VISIT FLORIDA SO WE CAN GROW MORE JOB OPPORTUNITIES FOR FLORIDA FAMILIES."
– GOV. RICK SCOTT
SOURCES: GOVERNOR'S PRESS OFFICE, FLORIDA INTERNATIONAL UNIVERSITY RESEARCH INSTITUTE ON SOCIAL AND ECONOMIC POLICY
STATE OF SCHLOCK

It was only a month ago that we caught wind of the economic flatulence behind Gov. Rick Scott's latest appeasement of Big Tourism. He advised the Legislature to invest a historic $100 million into tourism advertising via the state's "public-private" shell game attraction known as Visit Florida. It was all part of his "It's Your Money Tax Budget" idiocy that we've been typing about too much already, and, of course, it was universally lauded by the Universals, Disneys and hoteliers of the region because, duh, money sounds good. Also, Visit Florida is only as accountable with public dollars as any other incentivized fat cat with consumers to fleece, so have fun, kids!

Therefore, it was with only a Butterbeer-splash of surprise that we digested the news that the governor himself would ride down on a broomstick Feb. 14 to the entrance of our next great salvation, the Wizarding World of Harry Potter – Diagon Alley, to announce that, you guys, Visit Florida has totally calculated that we are more of a Touristan than we've ever been. The numbers paint a pretty rosy picture for the state that was built on Walt Disney's long tail: Increases in both tourism (3.5 percent) and tourist-industry employment (2.9 percent) meant that we were well on our way down the yellow brick road to financial superiority over every other place in the world. Add to that the fact that the governor could pull the news out of his magical sleeve that Universal was about to go on a low-wage hiring binge to cast up a new Universal hotel, expansions at Universal CityWalk and, of course, Diagon Alley (ugh), to the tune of some 3,500 employees, and we had the makings of a right-old poor-people party, with costumes!

Wait, does that sound too harsh? We all did sign the deal when we moved to this particular penis-shaped paradise that we would survive on less in order to please the visiting masses with more, right? Well, let's just factor in some facts beneath this gold-laced parachute of speculative economic development numbers. According to a study released in September 2013 by Florida International University, "Since 2000, Florida's employment rate, median hourly wage and the average amount of hours worked declined by 4.99 percent, 4.34 percent and 3.11 percent, respectively. At the same time, the poverty rate, inequality and consumer prices (particularly housing, food and transportation) increased dramatically by 46.84 percent, 13.66 percent and 33.84 percent, respectively." That sounds like a really fun rollercoaster, doesn't it?

Meanwhile, Scott, who has become a key target in the populist (er, Democratic) fight to raise the minimum wage to $10.10 in at least 30 states – especially considering that 71 percent of the population (including Republicans) supports the measure, according to a recent Quinnipiac poll – continues to dodge the idea entirely. Well, there was that time he told the Tampa Bay Times that it made him "cringe" because it was all "lies," but since then he's been all big business, all the time, because, uh, it's your money. Dodge that question!

Organize Now director Stephanie Porta thinks that Visit Florida's public-private number gaming may be as suspicious as another questionable business-coddling device of the state, Enterprise Florida, which came under fire last year for inflating its figures to include failed and out-of-state job creation to make business look stronger while justifying government incentives.

"We hope these numbers are more accurate than some of Enterprise Florida's reporting," she says. "If only the wages and benefits (like earned sick time) of hard-working middle-class Floridians were growing at the same rate as the corporate profits of Scott's well-connected friends."

Yep, if only. But if you think hard enough, you, too, can fly.