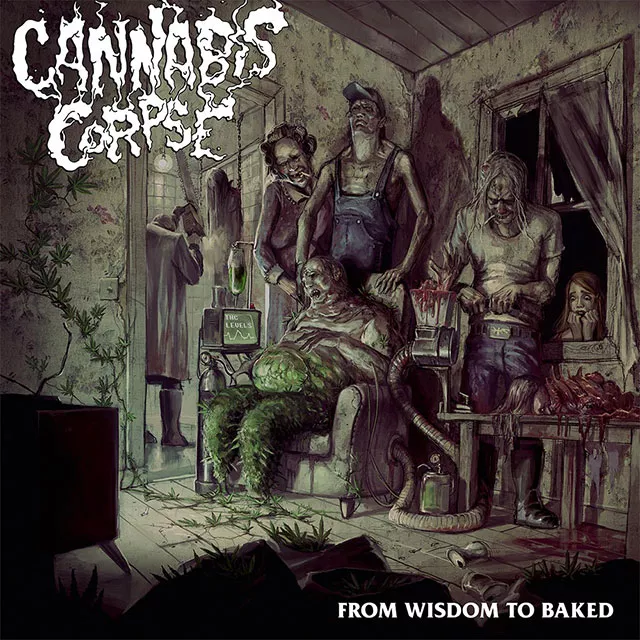 Cannabis Corpse
From Wisdom to Baked
Season of Mist
★★★★ (out of 5 stars)
Of course some of the Gwar braintrust spills over into this THC-themed death metal novelty, but the truth is we're three albums deep in the "career" of Cannabis Corpse and the "joke" is still incredibly listenable. What better way to take the wind out of this genre's gloomy sails by substituting gore for pot references ("Baptized in Bud," "With Their Hash He Will Create")? You don't have to be intimately familiar with the exact material CC is parodying to enjoy From Wisdom to Baked – the synergy is there and the arrangement is varied enough to sustain 36 minutes of demonic groaning about bongs, bowls and hash. It might be fruitless to tell you to listen for guest spots from contentious former Cannibal Corpse singer Chris Barnes and Black Dahlia Murder's Trevor Strnad, but trust me, they're on here, lending Cannabis Corpse a seal of approval they didn't really need.