Just the other day we was a-settin' 'round scratching ourselves, playing the banjo and wondering whatever became of Royce Mathew. If you've been a reader of this wildly popular column and its wildly popular predecessor Slug (God rest its soul), you don't need no introduction to Royce Mathew. You know him as the firebrand who got all up in Orlando city commissioner Vicki Vargo's grill for cozying up to the homo-haters at Exodus International by declaring an Exodus International Day in Orlando back in 2003. You also know him as the guy who bombarded commissioners with e-mails asking them to stop praying before meetings because of that whole church-state separation nonsense.
Ah, the good old days. More germane to this item, however, is Mathew's lawsuit against the mouse. Our man Royce claims those rat bastards at Disney stole his idea for a movie based on the Pirates of the Caribbean ride! (Cue Johnny Depp intro.) We wrote about his lawsuit back in 2004. And then, just the other day, Mathew called to update us on the suit. The short version: He's almost ready to file. (Full disclosure: We've heard that before.) And with Pirates of the Caribbean: Dead Man's Chest due in theaters this July, Mathew is doubly hot.
"My claim is that they should not be doing that movie," he says. "I own the right to that franchise. The facts will speak for themselves. There's a lot more to this story than I can speak about. I look forward to my day in court." And so do we, Royce.
And speaking of the good ol' days, Orkin Pest Control was taken to the woodshed again last week. You may recall that in 2003, two of the pest-control giant's Jacksonville-area customers, Collier and Peggy Black, won a $3 million arbitration judgment against Orkin. As the arbitration revealed, Orkin's contractors had developed a nasty habit of not pulling the correct permits for its repair work. Black's case prompted the Florida attorney general's office to open a racketeering investigation as well.
Orkin appealed the arbitrator's decision. And initially, the company won: The federal district court threw out punitive damages. But Black appealed to the 11th U.S. Circuit Court of Appeals in Atlanta. On Feb. 17, that court reinstated his $3 million verdict.
Any appeal from here on out looks like a long shot. As the court ruled, "There is ample factual support for the awards, both in the record and in the award itself. "
In July 2004, this newspaper reported that the state had launched a racketeering investigation; though the attorney general's office typically declines to comment on such investigations, we discovered it through a lawsuit Orkin filed in Orange County circuit court under the name "Doe Corporation" trying to quash subpoenas.
We know that the racketeering investigation is ongoing, because the state attorney general's office confirmed as much in explaining why it couldn't produce records pursuant to our public information request. The buzz we've heard from those familiar with the investigation is that the state is dragging its heels.
Which got us thinking: Attorney General Charlie Crist is in a tough GOP race for governor. Orkin is represented by Rumberger, Kirk and Caldwell, a powerhouse GOP firm that produced Orlando's two most recent congressmen. Could it be possible that Crist put the brakes on the Orkin investigation to further his political career? Nah.
The Nazis are coming! The
Nazis are coming!
Actually, it's the National Socialist Movement, but they bill themselves as the American Nazis. They're scheduled to hold a rally this Saturday, Feb. 25, beginning at 2 p.m. in front of Orlando Police Department headquarters on Hughey Avenue.
The city of Orlando didn't want 'em here, natch, but that pesky First Amendment says they have a right to speak their minds. In lieu of being able to say no, the city tried to slap stipulations on the Nazis: All rally participants had to be photographed, have their names recorded and submit to metal-detector and pat-down searches.
Ah, but these Nazis are clever. They filed an injunction against the city Feb. 17 to stop the police from placing "unreasonable burdens on its march," and the city, seeing the constitutional implications, quickly backed down.
When reached by phone, Bill White, spokesman for NSM, told Happytown™ that his group has a history of doing everything by the book, and there was no need for the restrictions in the first place. Frankly, we'll be surprised if they even show up. Past events touted as a "march" have turned out to be two or three Nazis with signs and a lot of others there for the spectacle. White says he's had around 50 people commit. We'll keep you updated.
Here at Happytown™ HQ, we're fairly accustomed to throwing out the word "no." We even take pride in the many languages with which we can toss it.
Former Orlando residents and recent Boulder, Colo., transplants Chris Markl and Kelly Sikes are more affirmative, though. This week, along with partner Eamon Aloyo, they launch their ambitious "The Yes Ride" website (www.yesride.org) to raise awareness of their bicycling tendencies … and global need. Early in June, they will trek all the way from Seattle to Boston with the aim of raising $200,000 for various global philanthropic organizations including Partners in Health and International Peace Initiatives, taking a cue from Bono and putting it on wheels with spokes. Even if you're not the athletic endurance type, you can still say yes by clicking the "donate" button or offering up stationary volunteering services. Yes is the new no.
This week's report by Jeffrey C. Billman, James Carlson, Billy Manes and Bob Whitby.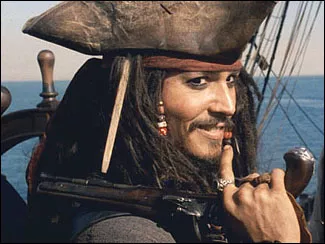 Recently, I tried to see if I could get any local ladies to go out on a LYNX date with me `Jan. 26`. Well, no luck so far. I got a couple of e-mails, but nothing came of them. (Anyone else interested? lynxrider@orlandoweekly.com.) I think they were meant more as moral support than interest in an evening on the town, LYNX-style. Oh well.
This week I'm going to focus on something positive: the patience of the LYNX bus drivers. And patient they are, even polite. I don't know how they do it.
An example: I was walking to catch the 30 bus when I noticed a cop dropping off a drunk at the bus stop. The drunk then proceeded to unzip his pants and piss all over the place. In the middle of watering the grass, I heard the guy say, "Oh shit!" Then he lost his balance and fell to the ground.
Did I help him up? No way! There was no telling where he'd pissed on himself, and God knows I didn't want to take the chance of seeing Mr. Winky.
So he makes it back onto his feet, gets on the 30 and of course stinks up the bus. He keeps talking – to everyone on the bus, really, because he's loud enough for all to hear. And the bus driver puts up with it, because Mr. Drunky wasn't cussing or being aggressive.
That got me thinking. The cops can't deal with this guy, but the LYNX bus driver can? Wow. These guys and gals are saints. Hats off to you, humble LYNX drivers.
happytown@orlandoweekly.com