Oh Central Florida Criminal Defense Attorneys' Association Judicial Poll, how we love thee! This annual poll offers lawyers (not just defense attorneys) the chance to anonymously praise or kvetch about the judges who preside over them. It offers perhaps the clearest insight into which judges are highly regarded in the legal community and which are derided as a pimple on the ass of the justice system.
Judges are rated on a five-point scale (five is highest) on legal knowledge, impartiality, freedom from bias, demeanor and diligence. Average those scores, and you get a judge's overall rating. Judges who are liked by prosecutors but not defense attorneys, or vice versa, tend to get a three. Judges who are universally liked score higher than that. Judges at two and below … well, you know.
Among Orange County circuit judges, the best-liked judge is Stan Strickland, with a 4.68. Judges C. Alan Lawson, John Kest and Thomas Turner also rated higher than four. The bastard of the bunch is Judge Anthony Johnson, who earned a lowly 2.84.
Neither of the Orange/Osceola circuit's senior judges rated well. James Dauksch is the least-liked judge in the entire poll; he received a 2.34. His fellow senior judge, Frank Kaney, did only slightly better, with a 2.76.
In Orange County, judges Mike Murphy got top honors with a 4.73. The lowest-rated judge, Deborah Blechman, still pulled a 3.13. Federal judges all ranked pretty high. The lowest, Patricia Fawsett, got a 3.22. The best was David Baker, with a 4.54.
We could go on, but the poll itself isn't the best part of this annual bitchfest; that would be the anonymous comments. And here, dear readers, is where the sparks fly. There were some positive comments, but we're not regurgitating them because they're not as fun. Hey, at least we own up to our bias up front, right? (If you think this whole exercise is mean, remember that these people are, for the most part, elected public officials. Just because they wear black robes doesn't make them God, you know.)
Orange/Osceola Circuit Judge Gail Adams: "Although she has a great judicial demeanor, she absolutely does not follow the law and does whatever she feels like doing," said one respondent. "Seems to want to apologize to the defendants for the police arresting them," kvetched another. "Judge Gail Adams exhibits very little knowledge of the law … ." "Her legal knowledge is unacceptable, her work ethic is weak and her judgment is exceptionally poor."
Orange/Osceola Circuit Judge Alan Apte (who was indicted and then cleared in the Ezzie Thomas scandal): "Judge Apte needs to realize that he has acquired 'robitis,' which he campaigned that he would not do. It seems to have gotten worse since his indictment," crabbed one lawyer.
Orange/Osceola Circuit Senior Judge James Dauksch: "Needs to retire!! There is no excuse for his demeanor and lack of manners. He makes our profession look bad to the public. There is no excuse for tolerance of his behavior on the bench. He harasses counsel for his own amusement and his bullying tactics are shockingly tolerated by Orange County." Take that!
Orange/Osceola Circuit Judge Anthony Johnson: "Judge Tony Johnson knows the law, but at times deliberately disregards it," wrote one malcontent. "Judge Tony Johnson has an excellent command of the law; the only concern to mention is that while he clearly knows the law, there are times he chooses not to follow it."
Orange/Osceola Circuit Judge Frederick Lauten: "Although historically Judge Lauten has been viewed as an evenhanded judge the recent episode with Steve Mason makes me hesitate. I have no idea why (per the Orlando Sentinel) he would be making telephone calls to the Florida Bar on one of our association's finest members."
Orange/Osceola Circuit Judge Roger McDonald: "Makes unnecessary comments to both attorneys and children alike which are uncalled for and very unprofessional especially coming from the judiciary."
Osceola County Judge Carol Draper: "It seems to me that legacy means little, if anything, to some of these judges. It's like they are just passing through collecting a check. Judge Draper fits within this category."
Seminole County Judge Ralph Eriksson: "Judge Eriksson is on the bench for only one thing: his own amusement. Unfortunately, the rest of us are not smart enough to laugh at his quips from the bench."
Seminole County Judge Donald Marblestone: "Judge Marblestone thinks that defendants tell the truth and cops lie. This is the perfect thought process to get my client's evidence suppressed. DUIs are constantly suppressed because he doesn't believe the cops. On the other hand, Judge Marblestone goes out of his way to have my clients arrested when they drive to and from the courthouse on suspended license (sic). How else are they going to get to Flea World?"
From the peace-on-earth
department, we bring news of the
Peace on Earth
art exhibit, which is about art that promotes peace. On earth.
Last year, CodePINK members volunteered at the third annual Global Peace Film Festival (you were there, right?) and they noticed that the art on display at the DMAC for the festival didn't jibe with the "peace" message. So this time around, the group organized the Peace on Earth art exhibit, which opens with a reception, 7 p.m.-10 p.m. Friday, Dec. 2 (with a follow-up at the same time Dec. 15).
It's predominantly Florida artists who responded to the call in this juried show, and all of the works evoke the concept of – that's right – peace, whatever that means to them individually. (We kind of dug the bronze sculpture titled "War" by Casselberry artist Marsha DeBroske.) Locals artists in the show include David Lee Cumbie, Susan Loden, and Keith Theriot. All were selected by the show's jury, city commissioner Patty Sheehan, UCF professor Kristin Congdon and artist Donna Dowless.
Peace on Earth will be on display through Jan. 1. Peace out.
This week's report by Jeffrey C. Billman and Lindy T. Shepherd
Merry Christmas, LYNX riders! On the LYNX bus, the celebration of our Lord's birth begins in early November. I haven't seen any gift exchanges yet, but there's some mighty fine caroling.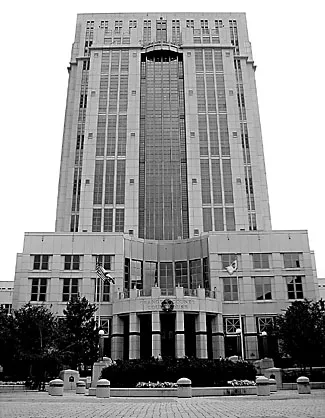 A few weeks ago, while taking the 7 bus to the Florida Mall, I and my fellow riders were blessed by a kind soul in a wife-beater – his shoulders were as hairy as St. Nick's beard – who treated us to a rendition of "Feliz Navidad."
I'm not fluent in Spanish, but I don't think he was getting the lyrics right. He was, in fact, having trouble sticking to one carol at a time. It went something like this: "Feliz Navidad/ la la la/ I witchoo a merry chreestmas/ mumble mumble mumble mumble/ pequeno/ mumble mumble HEY!"
The "hey" was apparently very important, as the gentleman yelled it as loud as he could every 15 seconds.
Oddly enough, my fellow passengers didn't want to join in the revelry. Some moved away from the front of the bus, where our friend was seated. I heard one Scrooge complaining.
Well, bah humbug yourself, fella! For me, it's never too early to promote Christmas cheer. Just ask Wal-Mart, or the mall, or the evangelicals who erect nativity displays before Halloween to counter all those evil spirits. Maybe if we all come together, "Feliz Navidad" and the cheer that accompanies it will be ringing out of the buses as you drivers pass us by.
happytown@orlandoweekly.com