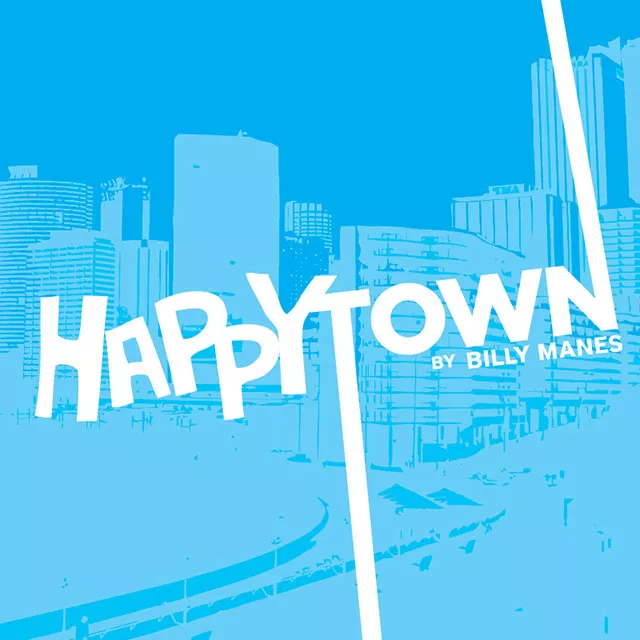 JUST THE STATS
$4 MILLION
AMOUNT SPENT BY GOV. RICK SCOTT'S "LET'S GET TO WORK" POLITICAL ACTION COMMITTEE TO AIR ITS MOST RECENT ATTACK AD AGAINST OPPONENT CHARLIE CRIST AND on A SOFT-FOCUS COMMERCIAL ABOUT scott's TOUGH CHILDHOOD
$1 MILLION
AMOUNT CONTRIBUTED TO SCOTT'S CAMPAIGN BY FORMER SCOTT FINANCE CO-CHAIR MIKE FERNANDEZ, WHO IS WORTH MORE THAN $3 BILLION
$35 MILLION
AMOUNT FERNANDEZ HELPED RAISE FOR SCOTT'S ANTICIPATED $100 MILLION CAMPAIGN ASSAULT ON CRIST
"I AM NOT THE CHIEF OF STAFF, I AM NOT THE CAMPAIGN MANAGER, I AM NOT THE STRATEGY CONSULTANT. I WILL SAY THIS AGAIN, I AM NOT A YES MAN AND DON'T MISTAKE MY SMILE AND COURTEOUS NATURE AS WEAKNESS. SO I WILL CONTINUE TO SPEAK MY MIND AS I OWE IT TO RICK [SCOTT]. ANYTIME YOU WANT ME OUT, JUST TELL ME AND I WILL GO AWAY WITH A SMILE."
– MIKE FERNANDEZ, FORMER CAMPAIGN FINANCE CO-CHAIRMAN FOR GOV. RICK SCOTT
WORST WEEK EVER
We'll admit that it can be difficult to disguise our snickering schadenfreude when we watch the tight-lipped, super-lubed campaign machine behind Gov. Rick Scott's $100 million re-election volley crumble in the most absurd manner possible. All of the ingredients of a great telenovela are in there, after all – white staffers faking Mexican accents on their way to Chipotle in a van, a disgruntled Hispanic billionaire shooting out email missives that were always going to find their way to the public, sagging poll numbers, lies and denials – all while the governor was orchestrating a Hispanic outreach component to his campaign, because, uh, Florida.
It all started with an email from campaign finance co-chair Mike Fernandez – of the recently departed from said duty department – sent at the whiskey hour of 11 p.m. on Feb. 20 to several higher-ups in the campaign. In said email (the first of two that surfaced) Fernandez accuses the campaign of being "homogeneous in its thinking and … feeding off each other and scared of disagreeing with the governor." He goes on, as billionaires do, to lay out his concerns with the heaving mass of $100 million dysfunction, taking a minute to point out that, while his friend and co-worker "Luis" was in a van with senior staff members, somebody started talking all Mexican like that was a funny thing. Not funny!
"I truly believe that the difference in this race is the Hispanic vote," he wrote in an email published by the Miami Herald. "But what do I know, I have only made over a billion selling to this population."
Here we should note that Fernandez himself is not the awesome whistleblower we wish he were, but more of an accidental hero. Fernandez, like Scott, made his riches off the medical concerns of poor people. But when the guy who raised one-third of your campaign riches goes rogue? You're in trouble.
It didn't stop there, naturally. Editorials from other Hispanic politicians followed, as did really incriminating (and stupid) commentary from Scott insiders in response. Though the official reaction was "it never happened" (re: Mexican jokes) and blank stares and question-dodges, the periphery had some things to say about Fernandez.
"You settle these things behind closed doors. You don't go outside and publicly humiliate the governor. Mike broke the code," Republican lobbyist Brian Ballard blurted, according to the Tampa Bay Times.
In the wake of this insanity, a Scott appointee to the Miami-Dade Expressway Authority board, Gonzalo Sanabria (also Hispanic!) decided to step down, calling the Scott campaign "disparaging and disrespectful" to Fernandez, and, by proxy, the entire Hispanic community. Oh, and, guess what?
Remember that voter purge thing that was supposed to make all Gonzalez-like surnames ineligible to vote? Coincidentally, the purge has been called off. At any rate, the Florida Democratic Party has been having an email field day with every twist and turn of this saga, even coining the phrase "campaign in chaos" as a header.
"Newsflash for Rick Scott: Throwing your Hispanic billionaire Finance Chairman under the bus (who has given you $1 million and raised you $35 million) while under fire for your senior staff's racist jokes is the height of arrogance," Florida Democratic Party communications director Joshua Karp said in a statement.
No newsflash required. We're watching our stories.