Page 2 of 6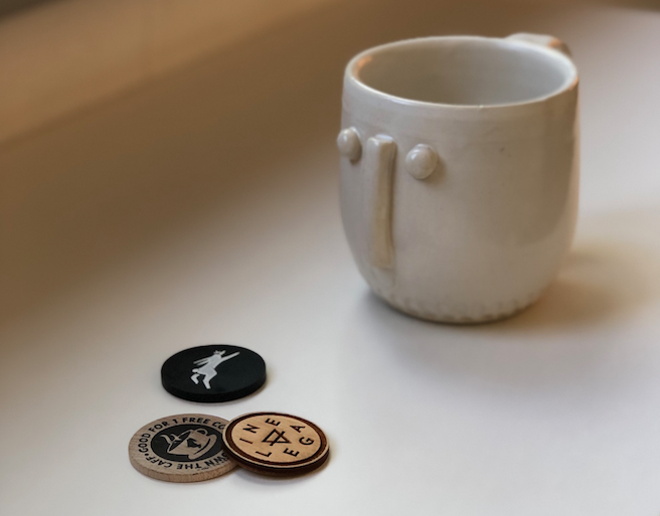 photo by Jessica Bryce Young
Coffee tokens from Lineage, Easy Luck and Ace Cafe, with a cup by Koozeh Pottery
AWAKE
Don't take any wooden nickels – unless they're from Lineage Coffee Roasting, Easy Luck Coffee & Bodega, or any of the other coffee purveyors around town using the cup-token system. Easy Luck also stocks hard-to-find-in-Orlando coffee goods like Hario grinders, scales and kettles that we've had to resort to ordering online in the past (easyluckorlando.com). Lineage, of course, roasts and sells the best beans in town (lineageroasting.com), though the King State beans roasted in Tampa you can buy at Deeply Coffee (instagram.com/deeplycoffee) are also excellent.
photo courtesy Hana Bui Ceramics
And since coffee's no good without a worthy vessel, a few suggestions for your best brews: Local brand Corkcicle makes a thermal tumbler that'll keep an iced cold brew chilly all day (corkcicle.com); cafe au lait drinkers will enjoy a bit of whimsy with a one-of-a-kind Cute & Clay face bowl (cuteandclay.etsy.com); and cups by Hana Bui (hanabuiceramics.etsy.com) and Koozeh Pottery (koozehpottery.etsy.com) are as minimal and pure as a carefully crafted pour-over.