At night, the stories won't let Robin Maynard sleep.
Her nightmares are augmented by the recollections she's heard from survivors who managed to escape death in the early morning hours of June 12 at the gay nightclub Pulse. One girl was hiding in the back of a bathroom with six or seven other people, and as the shooter mowed them down with bullets, they fell on top of her. She heard them dying around her as she hid underneath them for hours. One young man held a housewarming party at his first apartment with his friends earlier that night, then spontaneously suggested, "Let's go to Pulse." Five of his friends did not make it out. Another woman was trying to outrun the shooter when, as he pointed his gun at her, a man stepped into her path and took the bullet for her.
They're images seared permanently into survivors' heads as they try to piece their lives back together, and now they're in Maynard's head, too, as she tries to help them.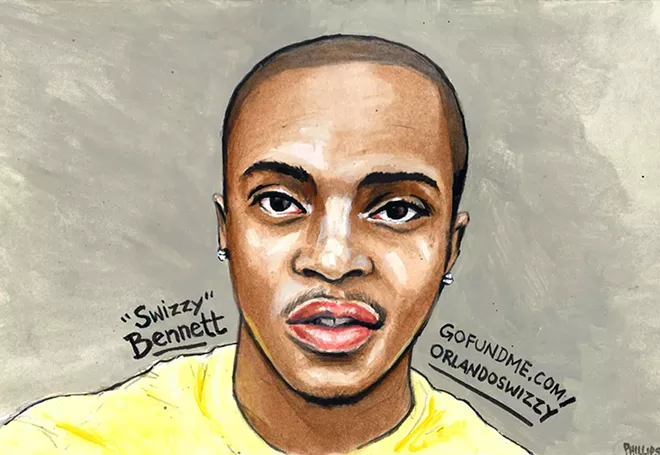 Maynard is part of the nonprofit Pulse of Orlando, an organization endorsed by the club's owners and the only one that has been giving immediate financial assistance to victims' families, club employees and survivors of the mass shooting. Despite millions of dollars being donated to several organizations after the massacre, including the OneOrlando Fund, that money has yet to be distributed because officials are taking the time to avoid fraud and to make sure the funds are allocated fairly. OneOrlando, which has collected $17 million, plans to distribute funds Oct. 1.
In the meantime, Pulse of Orlando has helped by distributing more than $50,000 to needy recipients in smaller checks. Other homegrown initiatives are also trying to stand up for survivors, like Adopt Orlando, a group of artists using their talents to help raise money for individual survivors of the massacre, including family members left behind.
"We're just trying to fill in the gap so that people can be as whole as they can be," Maynard says. "We're trying to take some of that stress off them in this terrible time and let them focus on healing."
Local artist Hannah Miller has also tried to help survivors of the mass shooting, in a distinctly artistic way. Miller says she can identify with the survivors because she knows what it's like to become suddenly disabled and be forced to navigate a new maze of medical, financial and social complications.
She started Adopt Orlando (adoptorlando.wordpress.com), a coalition of visual artists who are drawing and painting portraits of survivors in an effort to signal-boost their stories (and remind the public that the living victims need help too). The site links to individual GoFundMe pages for Pulse shooting survivors, as well as pages set up for the families of deceased victims, where anyone can make a direct donation.
"We speak in art in Orlando, and often we want to create art for the victims of the tragedy, but sometimes these tokens don't, unfortunately, have as much value to them as we want them to," she says. "If we can monetize what we create for survivors and victims' families and turn it into something they can use to better their condition, that's a powerful tool and a very meaningful gift."
The images reproduced here are just three of the portraits produced so far for Adopt Orlando. More artists are donating work every day, in hopes of facilitating direct donations to the needy.
Miller says that while the community has rightly focused on the 49 victims of the tragedy, Orlando also needs to focus on the messy complications and trauma that survivors and victims' families have gone through.
"The secondary issue here is how you overcome people's resistance to the concept of direct donations, rather than donating to large funds," she says.
"The funds that are going to be distributed [by the larger funds] are based on the length of hospital stay, which is extremely upsetting because a lot of the survivors' hospital stay was mitigated by the status of their insurance," Miller points out. "One survivor an artist drew did not have insurance. After his femur was shattered, he went home and [he ended up putting] himself back in the emergency room after trying to teach himself to walk again and pushing too hard.
"These stories are heartbreaking."
Physical and mental wounds have kept many from returning to their jobs. Survivors need money for cell phone payments, to prevent eviction from their apartments or homes, to keep their electricity on or to stop their cars from being repossessed. Many don't have insurance and can't afford medications or even bandages for their wounds.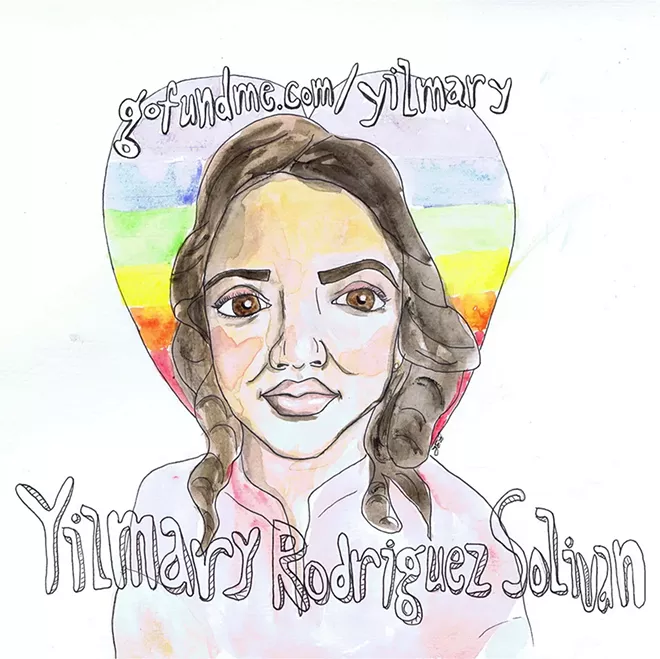 The primary stop for many survivors has been the Orlando United Assistance Center at 507 E. Michigan St., which has been run by Heart of Florida United Way since July 11. In the initial week after the shooting, city and county officials set up a temporary Family Assistance Center at the Camping World Stadium.
In total, 956 people filled out forms for help at the stadium, but officials have not had access to much of that information, says Cassandra Lafser, a spokeswoman for the Mayor Buddy Dyer's office. The FBI was in charge of intake at the center, but has not yet shared the information they collected with local officials, Lafser says, because the investigation into the shooting is still open and active. The assistance center has had to call the FBI to verify the identity of survivors. A spokesperson for the FBI did not respond to Orlando Weekly's request for comment.
Stephanie Husted, of the United Way, is in charge of managing the permanent Orlando United Assistance Center. Husted says they're making some improvements on communication with the FBI. Agency officials come once a week to meet with individuals who haven't been processed and help OUAC piece together who's a survivor and who isn't.
Husted says OUAC has been helping secure rent and mortgage assistance for survivors, turning lights back on through a partnership with local utility companies and getting people counseling services. She says survivors have also told them they need help with groceries and copays for prescriptions. Businesses have donated their services to OUAC, such as a moving company that helped a survivor move back in with his mom.
Husted says the assistance center doesn't distribute donations and has had to use current community resources to help people who visit them.
"There's no separate pot of dollars specific for Pulse survivors," she says. "Those resources had previously been limited on a good day. ... The community has really been pulling together to make the best possible of a bad situation."