Page 3 of 3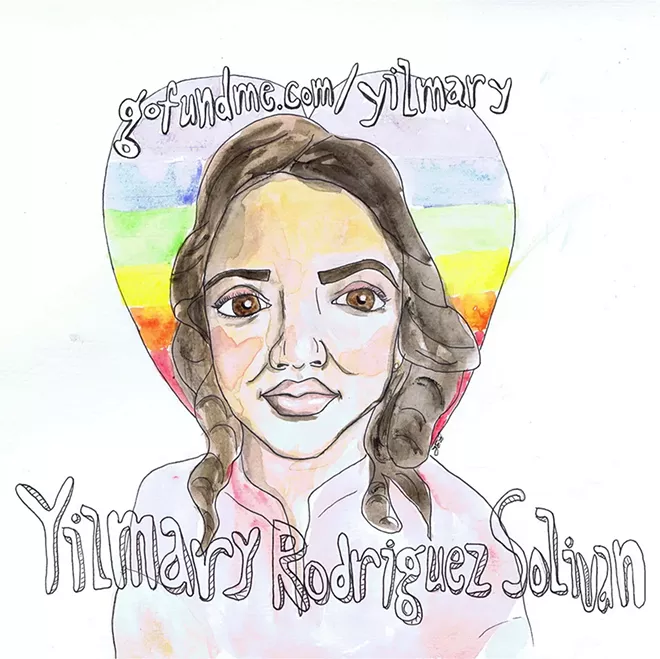 The primary stop for many survivors has been the Orlando United Assistance Center at 507 E. Michigan St., which has been run by Heart of Florida United Way since July 11. In the initial week after the shooting, city and county officials set up a temporary Family Assistance Center at the Camping World Stadium.
In total, 956 people filled out forms for help at the stadium, but officials have not had access to much of that information, says Cassandra Lafser, a spokeswoman for the Mayor Buddy Dyer's office. The FBI was in charge of intake at the center, but has not yet shared the information they collected with local officials, Lafser says, because the investigation into the shooting is still open and active. The assistance center has had to call the FBI to verify the identity of survivors. A spokesperson for the FBI did not respond to Orlando Weekly's request for comment.
Stephanie Husted, of the United Way, is in charge of managing the permanent Orlando United Assistance Center. Husted says they're making some improvements on communication with the FBI. Agency officials come once a week to meet with individuals who haven't been processed and help OUAC piece together who's a survivor and who isn't.
Husted says OUAC has been helping secure rent and mortgage assistance for survivors, turning lights back on through a partnership with local utility companies and getting people counseling services. She says survivors have also told them they need help with groceries and copays for prescriptions. Businesses have donated their services to OUAC, such as a moving company that helped a survivor move back in with his mom.
Husted says the assistance center doesn't distribute donations and has had to use current community resources to help people who visit them.
"There's no separate pot of dollars specific for Pulse survivors," she says. "Those resources had previously been limited on a good day. ... The community has really been pulling together to make the best possible of a bad situation."