Page 3 of 4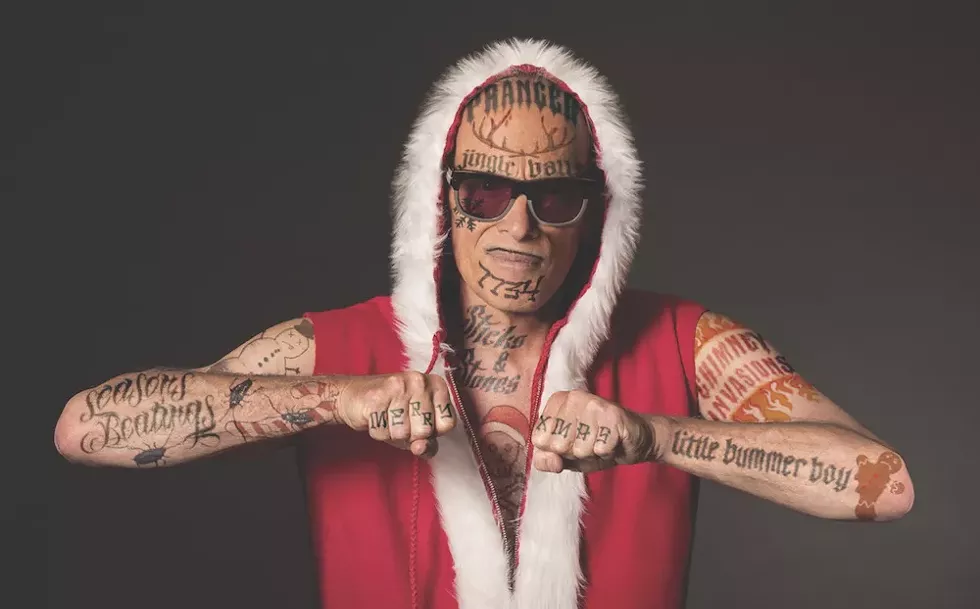 I get six newspapers delivered every morning. ... In my office I have 12 cubbyholes for different projects and I throw different ideas in there. So for the Christmas show, I just get out everything that's in there and then I ask my staff what Christmas crimes have happened in the cities I'm performing. I'm always trying to find out the worst things that've happened – nothing like terrorism, just ludicrous crimes. Or the name of the nearest jail, I always like to drop that in.
What do you think of Christmas in Florida?
Christmas in Florida is always weird, it's like Christmas in L.A.! I always like to look at the Scientology Center on Hollywood Boulevard decorated for Christmas. It's SO scary! Fake snow in Florida looks ... I love how it looks because it's impossible! It makes it even more ludicrous in a way to have Christmas in hot places.
I feel bad for the mall Santas. Sitting in those hot suits in a mall in 90-degree weather. I'm surprised that any children are allowed to sit on an old bear's lap! With the political climate of the day, I don't know ...
What do you want for Christmas this year?
I just want books, even though every bookshelf in every place I have is packed!
You love giving books as gifts as well – what did you give out last year?
I gave everyone that book about Princess Margaret that was so funny ... I used to go around saying to people, "What was your child's first word? Was it da-da? Mine was 'chandelier'!"
What kind of Christmas music do you want to hear this year?
I've always wondered why all the junkie jazz musicians in history didn't have Christmas songs. They could have sung about it, but they never did. "Jonesing Around the Christmas Tree!" An album of all junkie jazz Christmas songs.