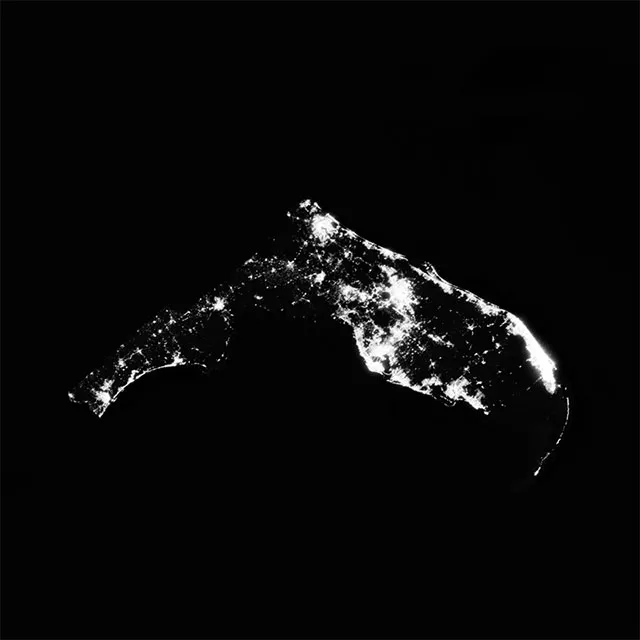 Mrenc – All Around Surround
New Granada
★★★ (out of 5 stars)
It's actually a little weird that All Around Surround is the first proper release from Lakeland's Mrenc (Eric Collins). Collins has been pretty prodigious over the past few years, releasing a fairly steady stream of free digital singles, splitting a couple of releases with the likes of Tampa's King of Spain and Jacksonville's Sunbears!, and maintaining a positive and intense social media presence that's refreshingly humane. In other words, I feel like I've already experienced a half-dozen albums' worth of Mrenc, but nope: All Around Surround is the first official release from Collins since the dissolution of his former bands, Denison Marrs and the Dark Romantics, both of which were pretty great bands that never quite got the praise they deserved.
Hopefully, All Around Surround will write a different chapter for Collins, and it certainly should. The half-dozen songs on the CD release (there are two more on the vinyl) make for a listen that's all too brief, but within those tracks, Collins cuts a polystylistic swath that's invigorating and occasionally dizzying. The opening track ("The Architects") somehow manages to be both forceful and a little dark, and then, thanks to the driving percussion, swampy guitars and overdriven chant-vocals, that mood segues into "Wolves," which operates using similar ingredients, but with a more poppy interpolation of them.
By the time the EP closes out with the sprawling, melancholy spleen-venting of "Cover Me," Collins' songs have explored dirgey blooz-thud ("Your Call"), four-on-the-floor post-punk ("Elsg") and basically every other permutation of viscerally expressive art-rock. It feels like a decidedly personal record, but Collins also never seems to give too much of himself, shrouding both his vocals and his guitars in an obfuscating reverb soup. And while all of the songs here seem to share a similar outlook and production ethos, Collins allows himself considerable room to maneuver as Mrenc, resulting in an EP that manages to be both consistent and diverse.
See Mrenc play a free in-store performance at Park Ave CDs 7 p.m. Thursday, Sept. 12