Page 2 of 3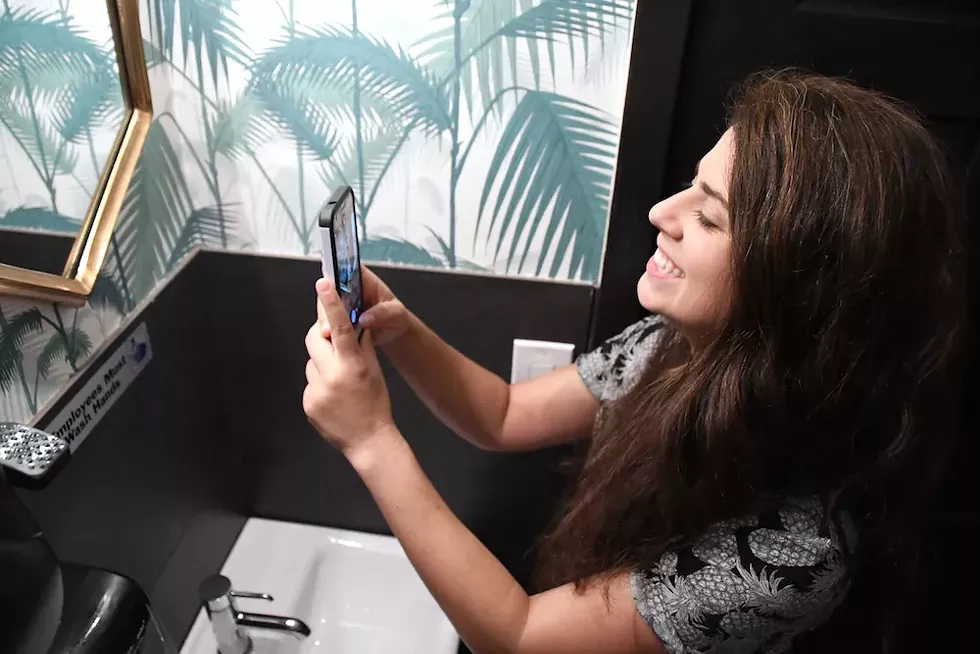 The Shitty
Will's Pub
Hardt says her favorite thing about the bathrooms inside Will's Pub is that they are so different every time you walk in, whether for better or worse – but that usually means something along the lines of new graffiti, stickers, etc. The bathrooms match the pub: punk rock, full of personality, one of a kind.
Stardust Video & Coffee
Similar to Will's, the bathroom walls of Stardust are an ever-changing landscape. They were smart enough to put clipboards on the walls for people to write and draw on, which makes the graffiti appear more artistic and intentional than it might seem otherwise. Her favorite part is the graffiti all over the baby-changing station, which seems to label this as a bathroom for cool parents only.
Tanqueray's
OK, so this bathroom isn't always at its cleanliest. In fact, it's usually pretty raunchy. However, what it lacks in cleanliness it makes up for in personality. Tanqueray's is a basement bar, which is already unique for Orlando, and to get to the bathrooms you have to walk up a few steps. That sounds easy enough, but Tanqueray's bartenders are pretty heavy-handed, so the stairs get exponentially more challenging throughout the night. Those factors do equate to the perfect formula when it comes to making friends while standing in line, though.
The Lucky Lure
Decked out with unpainted particleboard walls – and quippy signs with sayings like, "Save the Earth, it's the only planet with beer!" – the bathroom fits the vibe of the bar flawlessly: divey, grungy, beachy. There's also a very convenient shelf all around the perimeter on which to rest your beer, if the occasion calls for it.
Sportstown
There are multiple bathrooms here, but in this case, Hardt's specifically referring to the unisex one hidden in the corner. Finding this bathroom is an adventure in itself, but it usually smells better than others – so it's worth the search. Once there, you'll notice the eclectic paintings, including a cute yet terrifying cat portrait right above the toilet. It's also the only place where she's noticed ashtrays in the bathrooms, which could be a positive or a negative depending on who you are. Looking beyond these flourishes, the sink is surprisingly fancy, with a beautiful floral backsplash.