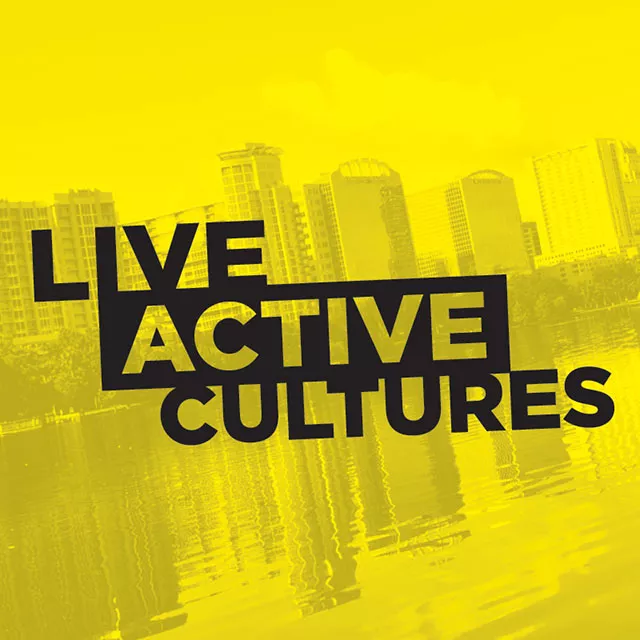 Star Wars Day, SAK's Better Days, Broomstick Pony Derby Day and Free Comic Book Day … May 4 was a doozy.
Mexicans make merry on Cinco de Mayo (or at least drunk Americans do in their honor), mathematicians enjoy Pi Day on 3/14, and groundhogs (and Bill Murray fans) get Feb. 2. But until recently, one societal segment close to my heart had been sorely lacking a calendar date to claim as its own: Star Wars fans. Thankfully, in the past few years, sci-fi nerds and film fanboys have embraced the fourth day of the fifth month as a universal holiday honoring events that took place a long time ago, in a galaxy far, far away.
Books have been written about how Joseph Campbell's universal themes lodged George Lucas' space opera in our collective unconscious, but suffice it to say that the saga's characters and settings have become a narrative lingua franca that allows cross-generational communication, in the same way that Greek myths transmitted cultural common denominators. I can't talk intelligently to tweens about most popular modern media, but the Millennium Falcon always makes a mutual point of reference. (I'll leave today's generation's unfortunate fondness for the prequel trilogy for a future rant.)
Last Saturday's celebrations marked a turning point when "Star Wars Day" went mainstream, evolving from an in-joke among überfans to a mass-market holiday hyped by businesses big and small – especially new owner Disney, which marked the day at its Hollywood Studios park with fireworks and adult Jedi training classes. When it's inevitably enshrined as a national holiday, you'll recall May 4, 2013, as the first time you noticed everyone sounding like a Padawan, lisping, "May the Fourth be with you!"
In true blockbuster fashion, I started my May 4 observance early with a late-night premiere on Friday. SAK Comedy Lab's scripted live sitcom Better Days (created by John Valines and Tod Kimbro) has featured Star Wars-centric humor since the first installment, and episode 5 – the longest and most developed one yet – is no exception. Bar manager Todd (Mike Carr), finally over his heartbreak enough to notice a nerdy-girl patron, turns to roommate Ray (Will Hagaman) to up his sci-fi IQ, leading to a heated debate over whether Ewoks are just half-sized Wookiees. When Jolie Hart shows up as the object of Todd's crush, she's wearing a Star Wars T-shirt, natch.
Rebellion references aside, episode 5 (subtitled "Finding Home, Part 1") is the best showcase so far for the developing dynamic between Jocelyn (Jennifer Bonner) and Jeff (Chris Dinger). Jocelyn's backstory as an ex-Amish (hilariously illustrated in a butter-churning flashback) comes back to bite via her formerly betrothed boyfriend, prompting a long-overdue declaration of love from Jeff. Jocelyn's indecisive despair over her aimless existence is both absurd and heartbreakingly earnest. Even last month's awkward introduction of Chelsea Hilend is ameliorated by the clever ret-conning of her existence, a la Buffy the Vampire Slayer's pseudo-sister Dawn. In June Better Days shifts to a better time slot at 9:30 p.m.; hopefully more viewers will tune in to the conclusion of this cliffhanger.
My Saturday started at Urban ReThink's second annual Broomstick Pony Derby, a charming charity-supporting spectacle which turned Thornton Park's Central Avenue into an ersatz Churchill Downs, complete with chalk-marked finish line. Hand-decorated hobbyhorses, dozens of which were crafted at a series of workshops held during recent weeks, ranged from sweet purple unicorns to KISS- and Run D.M.C.-inspired ponies. Some riders got in on the act, trotting down the .131-mile course dressed as salt and pepper shakers with mustard and ketchup horses, or (like one adorable little girl) as Mary Poppins aboard the carousel. Of course, there was a Darth Vader-esque horse made of cardboard and duct tape, its rider clad in a black cape. Because wherever horses go, Sith happens.
Finally, 2013's May the Fourth coincided with that other great geek holiday, Free Comic Book Day. Sci-Fi City was cleaned out by noon, but I snagged some gratis Superman issues from the enormous new Acme Superstore in Longwood. Acme celebrated May 4 with a Star Wars art show (I loved Brian Demeter's Yoda-with-eye-patch portrait) and Six Degrees of Improv performances ("yes, and" sounds better in Shyriiwook). And I took home yet another Chewbacca action figure, because you can never have too many Chewies.
May the fourth be with you, always.