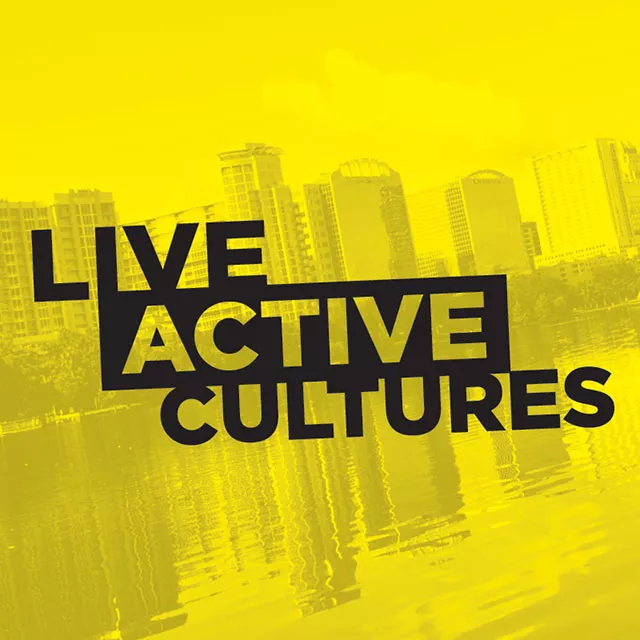 Last week we toured the newest thrill rides guaranteed to have tourists hurling this summer. But what's the point of a spin-and-puke without something in your stomach to regurgitate? Leaving nothing to chance when it comes to leaving nothing but change in guests' pockets, Orlando's attractions have steadily improved their edible offerings in an effort to extract more dough from every ticket-holder.
Universal initiated this alimentary arms race in 2010 by proving Potter-heads would pay princely sums for marshmallow-foam-topped vanilla soda. Attendance at both Universal Orlando Resort parks still lags behind Disney's anemic Animal Kingdom, according to industry observer TEA/AECOM's recently released annual analysis. But Universal's Wizarding World of Harry Potter, which doubles in size next summer, has become the most lucrative land in any park, thanks largely to sky-high per-capita spending on butterbeer and other exclusive snacks.
Late last year, Disney struck back, building a Beauty and the Beast-based restaurant as the centerpiece of their New Fantasyland expansion. So strong is the lure of finally being able to imbibe alcohol inside the famously puritanical Magic Kingdom that dinner reservations are booked up to 180 days in advance, despite inconsistently prepared faux-French food and consistently inattentive service. (Lunch is safer and available for walk-ups, but be prepared to wait an hour in the agonizingly inefficient order line.) However, Mickey's attempt to ape Harry's beverage bounty by squirting noxious fruit foam onto apple slush has no one clamoring for another mug of "LeFou's Brew."
Next, SeaWorld Orlando joined the party with May's debut of Antarctica: Empire of the Penguin, an elaborate addition integrating a trackless dark ride (the first of its kind in Florida) with an aquatic aviary and an internationally inspired food court. Sadly, the ambitious ride has been savaged by online enthusiasts for its short duration and reliance on projection screens, while my mom will be disappointed she can no longer see penguins without waiting in a multi-hour queue.
SeaWorld has always been praised for food quality and portion size (at least by guests; I haven't surveyed their captive performers) but they've never sold a signature drink – until now. South Pole Chill is a Coke-branded vanilla soda (this time, sans foam) sold exclusively in Antarctica's Freestyle dispensers. More interesting than the drink is its container; the refillable "Cup That Cares" contains an RFID computer chip (a tiny radio transmitter) that tracks how much carbon dioxide you've saved by not using disposables.
Finally, we come full circle back to Universal, where some iconic imaginary eateries have just opened their doors. Few works of American pop culture are as food-focused as The Simpsons, so Universal Studios Florida has remade the area around their eponymous simulator ride into Springfield USA, home to Homer's artery-clogging fast food favorites. Where once stood the International Food and Film Festival, arguably the worst restaurant in any area park, you'll now find fantastic facades headlined by Krusty Burger and Moe's Tavern.
Inside, a mural-festooned food court features six themed ordering stations. Lisa's Teahouse of Horror stocks premade salads and sandwiches (including much-needed vegetarian options), while Luigi's serves pedestrian personal pizzas. The Frying Dutchman's seafood (wonderfully tender calamari and rich clam chowder) and the marvelously messy Krustyburger (a sizable sandwich smothered in gooey cheddar; add another patty and bacon for a Clogger) are solid selections; I especially appreciated the seasoned curly fries and cafeteria-comfy tater tots served instead of the standard fries. The wildcard is Cletus' chicken and waffle sandwich: The bread and bird are tasty, but the crunchy cornflake coating could cut gums. Scary-sounding maple syrup mayo is the surprise star, so order extra on the side.
After buying your food (not forgetting ginormous Lard Lad pink donuts for dessert) belly up to Moe's bar, complete with Love Tester and pool table. The Flaming Moe is just orange punch with dry ice for effect, but Duff Beer (brewed by Melbourne's Florida Beer Co.) is alcoholic and comes in three flavors: Duff is a moderately hoppy amber ale like Killian's Irish Red, Duff Lite is a lager somewhere between Coors and Rolling Rock, and Duff Dry is a dark porter similar to Yuengling's Black & Tan. Draft brews are a better value than bottled, but beware: Enjoy too many, and your visit may go from "Woo-hoo!" to "D'oh!"