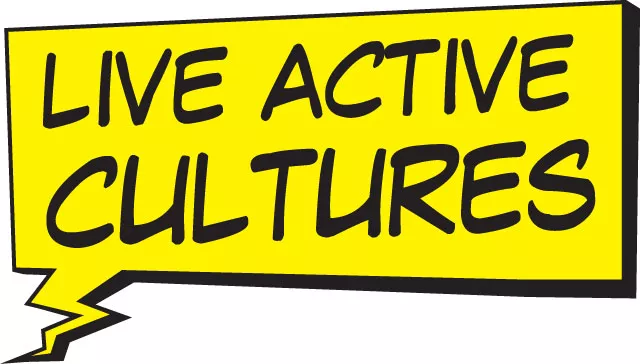 Theater is usually a solid bet for date night, but on the verge of Valentine's Day Orlando's stages seem stocked with shows that aren't exactly aphrodisiacs. Orlando Shakes' wife-snuffing Othello is unlikely to arouse any woman except maybe Rihanna, and men within 50 yards of the Abbey's The D*Word risk Dionysian dismemberment. The following recent premieres may gratify those who enjoy darkness, but if you take your latest flame to one on a first date, don't expect to get lucky afterward.
Wallflower Theatre presents No Exit at GOAT
Forget what you learned in Sunday school; according to Jean-Paul Sartre, Hell isn't furnished with brimstone and hot pokers, but tacky sofas and bronze knickknacks. Assassinated journalist Garcin (Brett Carson) is condemned to spend his afterlife locked in a room with lesbian murder-suicide victim Inez (Nicole Carson) and pneumonia-struck socialite Estelle (Kimberly Luffman). Inez lusts after Estelle, who tries to seduce Garcin, who just wants them both to shut up.
This essential existential one-act is obviously influential, but the "we're all dead" denouement won't shock post-Twilight Zone audiences, and Stuart Gilbert's translation is distractingly archaic. The Carsons have strong stage chemistry; Brett is brutish yet empathetic as an unrepentant alcoholic adulterer, and Nicole's Inez is breathtakingly ballsy. Luffman's vain airhead act is straight out of 90210, but her shift to infanticidal psycho isn't emotionally credible.
Director Darlene Stewart does a workmanlike job with the simple staging but doesn't develop the range of dramatic dynamics the story demands; sequences that should be nightmarish instead feel soap-opera silly. If Hell is other people, as the script famously says, Heck must be meh mountings of masterpieces.
Frat Pack Productions presents Fat Pig at Art's Sake Studio
When office drone Tom (Daryn Kahn) and librarian Helen (Stephanie Miller) meet cute at an overcrowded lunch counter, they initially seem like an odd match: He's a shrimpy sprout-eater, she's an overweight omnivore. But there's something seductive about the way she sucks down a six-pack of pudding snacks. Soon Tom's head over heels, until his colleagues – jerkwad joker Carter (Robert Walker-Branchaud) and acerbic accountant-with-benefits Jeannie (Danielle Alagna) – discover the taboo-breaking affair.
Will Tom stand up to his size-ist frenemies and defend his plus-sized sweetie's honor? If you're searching for a romantic resolution, run far away; this is Neil LaBute, modern theater's most misanthropic author, that we're dealing with. For this 2004 black comedy, LaBute tried to avoid the usual accusations of misogyny in his work by making Helen the play's purest soul, though Jeannie's sitcom shrillness is a step backward. The men make out much worse, though Carter's horndoggery is at least honest; scratch the surface of Tom's sweetness and you'll see spineless slime.
Director Rowan Bousaid's cast brings unexpected life to these underwritten characters: Walker-Branchaud lights up the stage with Belushi-esque roughness, and Miller's magnetism makes Tom's attraction totally understandable. If the production has a flaw, it's that Miller is more "voluptuously statuesque" than "morbidly obese," making Tom's peers' disgust seem absurd. Fat Pig won't spur snuggles after, but it may spark conversation.
In the Wings presents The Graduate at Rocking Horse Theater Factory
This brand-new co-op stage, carved out of a warehouse near the Citrus Bowl, has opened its doors with a stage adaptation of the The Graduate. Benjamin Braddock (Tyler Conrady) was BMOC in 1967, but now he's an emotionally adrift postgrad, ripe for seduction by his adulterous, alcoholic neighbor, Mrs. Robinson (Rochelle Curbow-Wheeler), while his parents (Matt Stevens, Peri Hope Dunefsky-Goldberg) pressure him into dating Mrs. Robinson's daughter, Elaine (Lorelei Sandberg).
The film is a classic, but Terry Johnson's script is a mess. Memorable lines, like the oft-quoted "Plastics," are awkwardly repositioned; new dialogue generates confusion; and the movie's enigmatic ending is replaced with endless talking.
Director Josh Eads-Brown compensates with goofy gags such as a spinning bed, lending a cartoonish air. Conrady's narcissistic schlub makes Dustin Hoffman seem dashing, and Curbow-Wheeler is less icy Anne Bancroft than Scarlett O'Hara-meets-Jessica Rabbit. Though this crew gives their all for a ridiculously reasonable $5 ticket, the best I can say is that they rekindled my love of Simon & Garfunkel's soundtrack.