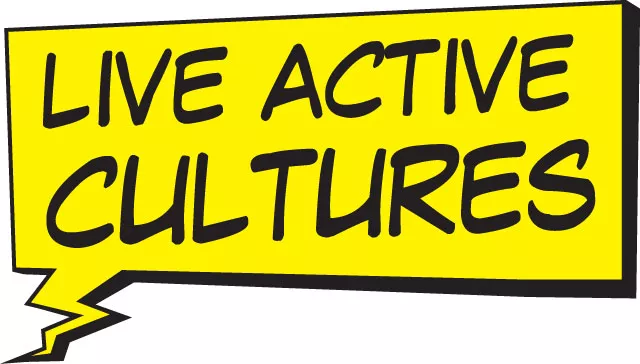 And I proved it by visiting four local venues in 25 exhausting hours.
Friday afternoon
My first stop was at the Orange County Regional History Center for a sneak preview of their latest exhibit. A Year in the Life: Backstage to Onstage at Universal Orlando Resort isn't the first collaboration between the downtown museum and Mickey's movie-centric nemesis, but it's the most in-depth display they've devoted to the theme parks. Past Universal displays at the History Center have spotlighted finished props and costumes; this second-floor gallery literally goes behind the scenes on the process behind their production.
Visitors are greeted by a video screen showing snippets of past Universal events and an arrow on the floor beckoning them "backstage." It leads to a narrow hallway, convincingly dressed like the unglamorous employee corridors hidden inside Universal's haunted houses. The constricted passageways are a clever way of conserving space while giving a taste of backstage life, but they make it difficult to get a good look at some larger displays, like a triptych of enlarged aerial photos of the resort's 20-year evolution. Deeper inside, a neon timeline charts Universal's 365-day production calendar: Mardi Gras floats get dusted off as Christmas decor comes down, with Halloween plans already underway. My favorite artifacts are the blueprints of the Halloween mazes; the flipbook of Psycho maze concepts is especially interesting.
The display culminates in a colorful collection of Mardi Gras costumes (which will rotate seasonally during the exhibit's yearlong run) and an advertisement for employment at Universal. Though well-executed, the exhibit's uncritical commercialism feels awkward in a publicly supported institution; that unease is somewhat offset by Universal's underwriting of educational activities for local middle-schoolers. And it's odd that no credit is given to any of the artists whose works are displayed. In fact, the only Universal employee identified by name is Ron Schneider, who wrote a book about his unceremonious exit from the company.
Friday evening
Hours later I was braving Bieber fever-infected Amway hordes while en route to Mad Cow Theatre. The traffic-snarling concert didn't stop a full house from attending opening night of Neil Simon's Laughter on the 23rd Floor. Director David Russell has assembled the funniest group of goyim to play wisecracking Jews since Nathan Lane met Robin Williams. Philip Nolen's twitching mustache and Tim Williams' Russki accent are reasons enough to attend; add local favorites like David Almeida, Robyn Pedretti Kelly, Heather Leonardi and Brandon Roberts, and it's a can't-miss, even for anti-Simon scoffers like me.
Friday night
After a beer with the cast, I stumbled to Orange Avenue for the late show at SAK Comedy Lab, where the 11:30 p.m. Friday slot has been given over to Better Days, a new scripted "live sitcom" by Tod Kimbro and John Valines. In the spirit of Kimbro's Caffeine, a new "episode" will debut each month through 2013. I caught the last rerun of the pilot episode, in which sad-sack bartender Todd (Mike Carr) is dumped by his girlfriend; his buddies (Ana Eligio, Chris Dinger, Jennifer Bonner) cheer him up by finding him a sci-fi-obsessed roommate (Will Hagaman). Though the pilot's punchlines didn't always land, the "Cheers meets Big Bang Theory" premise has plenty of potential, and I'm always happy to hear a new song by Kimbro. Next month Jessi Riese guest-stars; I'll return to see what the rest of the season holds. Saturday afternoon
Finally, I finished my 25-hour marathon at Maitland's Art & History Museums, for the Florida Opera Theatre debut of Gian Carlo Menotti's comic micro-opera The Telephone. Director Eric Pinder told me he wants to make opera more accessible by bringing it to unconventional venues; the intimate Germaine Marvel building, decorated with mod Mad Men-era furniture, certainly qualifies. Pinder's introduction of soloists Alexandra Martinez and Austin Hallock as "Madame Olga I. Supposiva" and "Signor Bastamante Linguini" indicated that, though their youthful musicianship was serious, the show would be anything but stuffy. The main attraction, starring Kenneth Stavert as a frustrated suitor attempting to propose to a telephone-obsessed Feryal Qudourah, was sparklingly silly but strongly sung, especially considering the cast had less than a week of rehearsal together. Between musical director Robin Stamper's virtuoso accompaniment and Pinder's sly staging, if this is the future of Orlando opera, I'm on board.