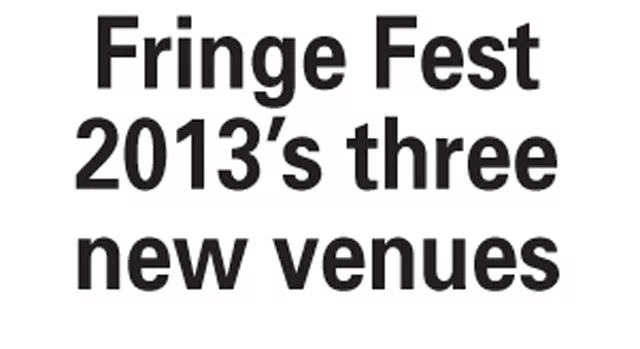 In years past, it seemed many local theater groups shied away from staging performances in the middle of summer, perhaps out of fear sun-addled audiences wouldn't show. Refreshingly, this season there's been a profusion of independent productions, giving a welcome excuse to seek refuge in an air-conditioned auditorium.
A prime example is the current run of Mr. Marmalade at Orlando Shakes. This co-production between Renegade Theater (Grimmly Yours, Oedipus for Kids) and Howlers Theatre (A Behanding in Spokane) resurrects Noah Haidle's 2004 midnight-black comedy with disturbingly funny results. Four-year-old Lucy (Gwendolyn Boniface) is caught in a codependent relationship with her abusive imaginary friend, Mr. Marmalade (Cory Boughton), a foul-mouthed cokehead with a briefcase full of sex toys. Lucy bonds inappropriately with Larry (Miles Berman), a suicidal preschooler with anarchic invisible associates of his own, before spiraling into infanticide.
While the show certainly isn't your typical light summer comedy, Boniface and Berman admirably pull off playing children without getting too cutesy, and Boughton is terrifying as the title character. Jeremy Wood's direction is suitably gonzo, with some slight missteps (chiefly long, silent, momentum-sapping scene changes) but as experiments in excruciatingly uncomfortable absurdism go, it's damn entertaining. Besides, where else can you see a toddler being called a "f*cking c*nt"?
Well, at the Fringe, of course. I first became aware of Mr. Marmalade when I saw it mounted at the 2008 Orlando Fringe Fest, and seeing it this week made me eager for next May to arrive. The 2013 Fringe Fest is still more than nine months away, but already Fringe producer Michael Marinaccio is announcing (in this exclusive interview with OW) a major enhancement of the event's footprint.
"We had record-breaking numbers in ticket sales and attendance" in 2012, says Marinaccio, who joined general manager George Wallace in leading the festival this year. "We also thought expansion was a good idea because last year there were 80 groups involved in the Fringe, and there were 120 who applied, so we ended up turning 40 groups away."
Accordingly, next year's Fest will feature three new performance venues. First, the McLaughlin Rehearsal Studio on the second floor of Orlando Shakes will become a 50-seat theater with a wooden floor ideal for dance, replacing the outdoor Red venue. "There is some slight sound bleed from the Orange venue," concedes Marinaccio, "but it's way better than helicopters flying overhead or flooding," both common complaints in the tented courtyard, which will henceforth be used for seating, beverages and merchandise.
Second, Theatre Downtown will join the Fringe as the 111-seat Gold venue, where groups can present shows up to 90 minutes long. "We're the longest-running Fringe Festival in the U.S. It seemed logical that we join forces with the longest continually running theater space in Orlando," Marinaccio says, adding that the location is "an easy walk" from Fringe central. Orlando's most enduring playhouse is three-tenths of a mile from Loch Haven Park and will feature its own satellite box office, bar and free parking.
"It's highly visible on that corner, it's the first thing people will see as they exit I-4 heading towards Fringe, and people in town know it," Marinaccio says, predicting the arrangement will benefit both institutions: "[Theatre Downtown is] able to get revenue at a time when normally they would be dark because of Fringe. So it's a win-win for everyone."
Finally, Fringe veteran and BOO honoree Baby Blue will open her brand-new performance space to the Fringe.
"As soon as she opened it, George and I said, 'Should we go talk to Blue about a Fringe venue?'" Marinaccio recalls, laughing. "And not two hours later, Blue had left us a message saying, 'I want to talk to you about making this a Fringe venue.'" Located on Virginia Drive at Philadelphia Avenue, the complex is a 15-minute walk around Lake Ivanhoe from Loch Haven Park. The Black venue will accommodate 75 patrons for shows 75 minutes or under, and will feature full amenities – including alcohol, of course. (This is the co-star of Too Drunk to Fringe we're talking about.)
Together, the new venues will allow Fringe to accommodate an additional 10 productions, increasing the number of participating artists by about 12 percent. More significantly, they expand the boundaries of Fringe beyond Loch Haven Park for the first time since the Festival departed downtown. Fringe's long-term strategy lies in the Ivanhoe Village district, from Princeton to Virginia between Mills and Orange, where there are industrial and commercial spaces that "could be turned into theaters in the future," according to Marinaccio. "As we move forward and hopefully expand even further, we'll be building inward from these two venues."