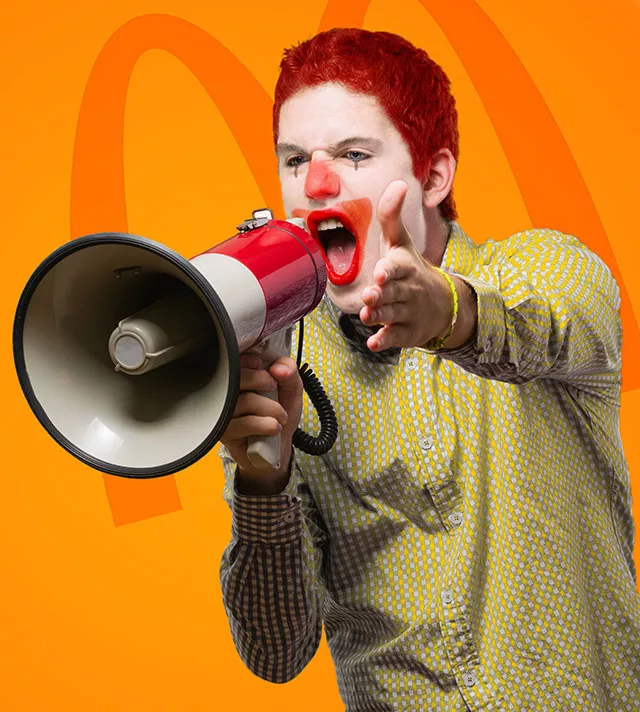 JUST THE STATS
300,515
TOTAL NUMBER OF JOB OPENINGS IN THE STATE OF FLORIDA; 1,389,623 PEOPLE ARE SEEKING THOSE JOBS
107,046
NUMBER OF JOB OPENINGS IN FLORIDA OFFERING AN ESTIMATED LIVING WAGE OF $16.84 PER HOUR FOR A SINGLE ADULT; 64 PERCENT OF ALL JOBS CURRENTLY AVAILABLE IN FLORIDA PAY LESS THAN THAT LIVING WAGE. THERE ARE AT LEAST 13 UNEMPLOYED PEOPLE FOR EVERY SINGLE LIVING-WAGE JOB AVAILABLE.
37 PERCENT
NUMBER OF JOBS IN ORLANDO PAYING LESS THAN $25,000 A YEAR, RANKING ORLANDO DEAD LAST AMONG AMERICA'S 50 LARGEST METROPOLITAN AREAS
"THE 2013 JOB GAP STUDY POINTS TO A JOBS CRISIS, IN OUR STATE AND ACROSS THE COUNTRY. FLORIDA IS HOME TO THE SECOND LARGEST POPULATION OF WORKERS IN THE COUNTRY MAKING WAGES AT OR BELOW THE MINIMUM WAGE. THERE ARE NOT ENOUGH JOBS IN FLORIDA THAT PAY A LIVING WAGE, FORCING FAMILIES TO MAKE DIFFICULT TRADEOFFS TO MAKE ENDS MEET. TO ENSURE HEALTHY FAMILIES, STRONG COMMUNITIES AND A VIBRANT STATE ECONOMY, WE NEED LAWMAKERS
TO RAISE WAGES AND TAKE A STAND FOR WORKERS."<
– ORGANIZE NOW DIRECTOR STEPHANIE PORTA
Sources: Organize Now, Alliance for a Just Society, Orlando Sentinel
It's not often that you get to witness a Thursday afternoon prayer circle (in Spanish!) beneath the shadow of a giant Ronald McDonald effigy while passing cars honk their horns, but when you're just off International Drive and Sand Lake Road at the "world's largest" McDonald's fast-food emporium, anything is possible. Unless you've been living under a McRib for the past week, you are by now aware that a sort of revolution deep fried in economic inequality and poverty has taken over much of the national conversation. Or, to quote President Barack Obama in his Dec. 4 speech on the economy, "The combined trends of increased inequality and decreasing mobility pose a fundamental threat to the American dream, our way of life and what we stand for around the globe."
Uh-oh. You mean trickle-down
economics didn't work?
The Dec. 5 local McDonald's event, which included 40 or so members of Organize Now, labor interests and members of the public, was a call to action (as evidenced by the honking), but stopped shy of the actual fast-food walkouts planned in 100 other cities across the country. It was more of a demonstration of "solidarity," says Organize Now spokeswoman Laura Johns – 100 cities held walkouts, but an additional 100 chimed in with poster-board-and-chant support. The protest followed fast on the heels of similar low-wage burnout protests from Walmart employees in advance of (and on) Black Friday, which led to trespassing injunctions and lots of bad public relations for the unstoppably exploitative retail behemoth. Johns says the protests highlight the huge gap between the profits of multinational corporations and the struggles of low-wage workers.
"Hey, hey, ho, ho, poverty wages have got to go," was one of the protest chants. "You can't survive off $7.79," was another, highlighting Florida's cost-of-living-adjusted minimum wage (the national minimum wage is $7.25).
While Republicans and Tea Party activists shrug their shoulders at the rising call for a living wage – "What about the businesses and regulations and the cost of implementing Obamacare?" seems to be the current dismissive talking point – the facts exposing the extreme outcome of a busted system wherein working class people are forced to take multiple jobs while simultaneously sucking the teat of public assistance are becoming a bit too loud to ignore, especially when executive profits are through the roof.
On Dec. 3, the Alliance for a Just Society – in conjunction with Organize Now – released its 15th Annual Job Gap Study, including a Florida-specific component. That study pointed to a 2012 Georgetown University report that predicted that Florida was "poised to become a state of mostly low-wage and/or low-skilled jobs." Though decreasing unemployment continues to be the pillar of Gov. Rick Scott's re-election delusions, the raw numbers show that Scott's stockpiling of jobs isn't what it purports to be. Offering tax breaks to huge corporations and the hospitality industry only results in slimmer pickings for those in need of a job, as evidenced by the new study's finding that, for a single person, there are 13 job seekers for each available job with a reasonable living wage (in this case, $16.84 an hour). Let's not forget that just this year the state legislature was angling to eradicate local living wage legislation from some of the state's more competitive municipalities. The race to the bottom is real. But it isn't unstoppable, according to Organize Now director Stephanie Porta.
"For the first time ever, Central Florida saw an outpouring of public support from community, faith and labor leaders for fast food workers and all low-wage workers," she says in an email. "As the local job market continues to trend increasingly toward low-wage work in the hospitality and retail industry, it's more important than ever that wages give workers the ability to provide for their families and allow communities to thrive. We sent a clear message that the community is behind these workers and together we'll continue the fight for fair wages."
In the next few weeks, she says, fast food workers will begin officially organizing locally. Hold the fries.