Page 3 of 3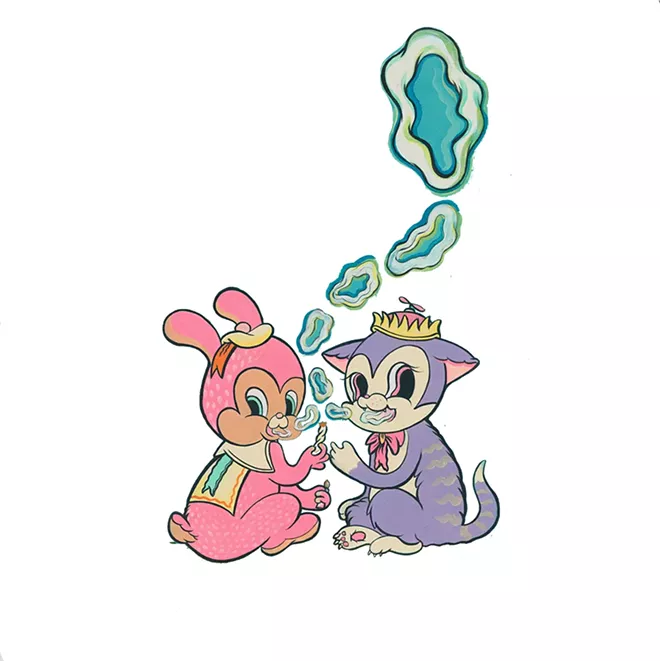 Orlando Mayor Buddy Dyer announced last week that the civil penalties for possessing small amounts of marijuana could range from a $50 fine to a mandated court hearing, depending on the classification of the violation. The proposed measure follows similar laws that passed in Tampa and Volusia County.
"Sometimes, because of youthful mistakes, these young people enter the criminal justice system for possessing a small amount of marijuana," Dyer said at a press conference. "With an arrest record, it becomes more challenging for them to get a job, join the military or get financial aid for continuing their education. ... This change in policy will help us protect the futures of our young people."
Stephen Hegarty, spokesman for the Tampa Police Department, says the department believed the penalties for possessing small amounts of pot were harsher than the offense.
"The majority of City Council agreed that sometimes someone makes a mistake in judgment," he says. "We're not condoning illegal drug use and we're not looking the other way. This was a way to provide a second [or] third chance for people without them having a criminal record that could affect future job prospects."
Like the proposed ordinance in Orlando, the Tampa law only allows people to receive a civil citation for marijuana possession if it's not tied to any other crime, and officers can use their discretion in deciding who gets a citation. Hegarty says some people have the misconception that the citation program works like a traffic ticket.
"It's not a brief encounter and can make for an inconvenient night," he says. "They can search your car and sometimes put you in handcuffs while they run tests on the marijuana."
Matt Morgan, son of John Morgan, called Orlando's move a "great step in the right direction," and even if those efforts don't provide access to medical marijuana, it can be a relief to patients who've been purchasing weed illegally for themselves or their children.
"What this does is send a message to Florida that there are people out there who need this medicine," he says. "It also sends the message that if you are in an unfortunate event where you make a mistake and are caught with a small amount of marijuana that you shouldn't be jailed for it. You should be given a second chance."
Matt Morgan says he's optimistic that opponents of Amendment 2 will endorse it in this election cycle because of the changes they've made.
"We need to do everything we can to support 'Yes on 2' and pass that amendment in November," he says. "The stigma of marijuana use before our first campaign was initiated was much different than it is now. Among Floridians, there is a more accepted perception of marijuana at this point in time, and I think gradually over time we keep getting to a point where the majority of Floridians are ready for legal medical marijuana."