There have been only a few occasions in which third parties left a memorable dent in presidential politics. In 1856, the breakup of the Whig Party into the Republicans and the Know Nothings helped elect Democrat James Buchanan, whose incompetence led to the Civil War. In 2000, Ralph Nader's Green Party bid helped elect George W. Bush, whose incompetence led to the Iraq War, the Hurricane Katrina debacle and, more recently, the collapse of the nation's financial systems.
;
There are other examples: Theodore Roosevelt's Bull Moose Party campaign in 1912, Dixiecrat Strom Thurmond in 1948, segregationist George Wallace in 1968, billionaire Ross Perot in 1992 ; and 1996.
;
These are, however, exceptions to the rule. More often, American third-party candidates languish in obscurity and find it hard to raise money or even gain a place on the ballot in many states. In Florida, however, ballot access is easy (see "Getting on the ballot," below). So that means when you go to vote Nov. 4, you'll have a lot of choices – 13, to be exact, plus one write-in.
;
Eleven of them, plus the write-in, have no shot of winning. Most of these people you'll know nothing about, and that's where we come in. You may not want to waste your vote on any of the candidates and parties discussed below, but we figured if they're going to put their names on the ballot and campaign, we owe it to you at least to let you know what they're all about. As something of a public service, and because no one else will do it, we offer you the ultimate guide to the also-rans. Choose wisely.
;;;
America's Independent ; Party of Florida
; Candidate: Alan Keyes
; Registered voters in Florida as of July 28: 0 (Note: Some third parties, including this one, weren't recognized as third parties until after July 28, which means that state records won't show any registered voters.)
; Philosophy in a nutshell: Government- ; dictated morality and Reagan's foreign policy.
;
Alan Keyes apparently loves campaigning, though he isn't very good at it. The staunch African-American conservative, former Reagan Administration diplomat, short-lived MSNBC talk-show host and Borat movie punch line ran for U.S. Senate from Maryland in 1988 and 1992. He ran for the GOP presidential nomination in 1996 and 2000. He ran for the U.S. Senate in Illinois in 2004. He ran for the GOP presidential nomination again in 2008.
;
All of those campaigns failed miserably, but Keyes didn't give up. He ran for the Constitution Party's presidential nomination, but lost badly there too (see below). So Keyes created his own party and finagled his way onto your ballot.
;
Though America's Independent Party is only a couple of months old, chairman and former Keyes political director Tom Hoefling says it's already the third-largest in the country in terms of registered voters (counting its affiliation with the American Independent Party of California, which has some 300,000 members).
;
"We're all a bunch of Alan Keyes supporters from way back," says Hoefling, who lives in Iowa. They are not fans of John McCain. "John McCain has done more damage to the conservative movement in the last decade than any other individual," Hoefling says. "He's the reason we're not in the Republican Party any more."
;
To the AIP, McCain isn't sufficiently pro-life because he has voted to fund Planned Parenthood and believes in embryonic stem-cell research. Also, McCain believes that, although Roe v. Wade should be overturned, states should have the ability to decide abortion rights. The AIP believes that abortion should be banned everywhere, all the time, end of story.
;
Keyes has railed against immorality, which blew up a little when his daughter turned out to be a lesbian. (He cut off her financial support.) He's against gay marriage. He wants to eliminate the income tax and have state-sanctioned prayer in school.
;
AIP doesn't just have a problem with the Republicans. Hoefling also criticizes the Constitution Party for taking a "Pat Buchanan–Ron Paul"–type foreign policy stance – in fact, Paul endorsed the Constitution Party candidate – whereas AIP seeks a foreign policy of "peace through strength" that they say harkens back to the Reagan era.
;
"I don't believe that any of these [other] parties represent mainstream conservatism," Hoefling says. "Not a single one."
;
;
;
Boston Tea Party of Florida
; Candidate: Charles Jay
; Registered voters: 0
; Philosophy in a nutshell: The Libertarians aren't libertarian enough.
;
Getting a third party's presidential nomination isn't all that hard. Charles Jay got the nod on the Internet.
;
In 2004, Jay was on the presidential ballot in Utah under the Personal Choice Party's banner and received 1,000 votes, he says. In late 2007, he was about to receive that party's nomination once again, but it didn't make the Utah ballot. With Ron Paul's movement surging, Jay says, there "wasn't any place to go. I didn't know how I was going to go after this thing."
;
His opening came when the Libertarian Party, to which Jay once belonged, nominated Bob Barr for president (see below). "Barr is not considered a libertarian," Jay says. "[Some libertarians] saw the nomination of Barr as a symbolic thing that essentially signified a move in the party toward being a little more ultra-right wing, embracing moral conservatives."
;
To Jay, nominating the guy who, as a Republican congressman, authored the Defense of Marriage Act and railed against drugs was anathema to true libertarians, who want the government out of your wallet and bedroom.
;
While surfing the Internet, Jay "happened upon the Boston Tea Party website" and noticed they were looking for a presidential candidate. "I put my name forward for it. It's pretty much as simple as that," he says.
;
He's on the presidential ballot in Florida, Tennessee and Colorado. His goal, he says, is to build a real libertarian movement. The BTP wants to remove troops from Iraq now, repeal the USA Patriot Act, legalize marijuana and eliminate all federal income, FICA and Social Security taxes. The party's platform says, simply enough, "The Boston Tea Party supports reducing the size, scope and power of government at all levels and on all issues, and opposes increasing the size, scope and power of government at any level, for any purpose."
;
;
;
Constitution Party of Florida
; Candidate: Chuck Baldwin
; Registered voters: 839
; Philosophy in a nutshell: What would James Dobson do?
;
The preamble to the Constitution Party's 2008 platform tells the story: "The Constitution Party gratefully acknowledges the blessing of our Lord and Savior Jesus Christ as Creator, Preserver and Ruler of the Universe and of these United States. … The goal of the Constitution Party is to restore American jurisprudence to its Biblical foundations and to limit the federal government to its Constitutional boundaries."
;
What do these "boundaries" entail? No abortion under any circumstance. Repealing hate-crimes legislation. Abolishing the departments of Education and Energy. Repealing the Voting Rights Act. Eliminating the popular vote for U.S. Senate and president. No gay rights, and certainly no gay marriage. No gambling. No United Nations. No gun control. No women in combat. A moratorium on legal immigration. Cracking down on porn. Wiping out income taxes.
;
If Focus on the Family created a political party, this would be it, at least on domestic issues. On the other hand, the Constitution Party opposes the USA Patriot Act and wants troops out of Iraq and Afghanistan immediately. The party also opposes treaties and partnerships that might draw the United States into war to defend another country. It wants to get the country out of trade deals like NAFTA.
;
Its presidential candidate, Chuck Baldwin, is a Baptist minister and radio talk-show host who once served as the Pensacola chairman of the Florida Moral Majority. To win his nomination, Baldwin fended off the better-known Keyes. He did so because of differences in foreign policy: Baldwin describes himself as a non-interventionist who believes "we have become the policing part of the [United Nations]."
;
Baldwin also suspects that the United States is on a march toward one-world government and accuses President Bush of trying to form a regional government with Canada and Mexico. His primary targets are conservatives who are unhappy with how Republicans govern.
;
"When is enough enough?" he asks. "How long will we continue in the name of ; party loyalty?"
;
;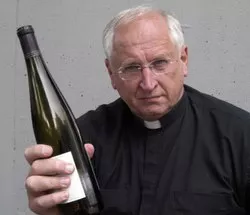 ;
Ecology Party of Florida
; Candidate: Ralph Nader
; Registered voters: 40
; Philosophy in a nutshell: Enabling Ralph Nader's ego.
;
There are those who would argue that Ralph Nader has the blood of 4,000-plus American soldiers and tens of thousands of Iraqi civilians on his hands. Without him, Florida would have gone blue in 2000, and George W. Bush would have been a historical footnote, not a historical disgrace. Nader spokesman Toby Heaps sees it differently. "In a democracy, no one owns anybody's vote," he says. "[Nader] likes to say that we're all spoilers or none of us are."
;
In fact, the Nader campaign would have you believe his candidacy is helping Barack Obama. According to a Sept. 23 press release, "Contrary to conventional wisdom, Ralph Nader's presence on the ballot in 2008 actually helps [Obama], according to at least five national polls conducted over the past three months, as well as a Florida poll conducted last week and a Virginia poll this week."
;
So why is Nader running again? "To keep the progressive agenda alive," Heaps says. "To push the major parties closer to issues that resonate with the American ; public."
;
Nader's running as an independent, but in Florida, he hooked up with the Ecology Party because it was easier to get on the ballot. His platform is a litany of liberal ideas: single-payer health insurance, hacking the Pentagon budget, ending corporate welfare, impeaching Bush, cracking down on corporate crime, overhauling trade agreements to and increasing union protections. Ideologically, he's not too distant from his former compatriots at the Green Party and former Rep. Cynthia McKinney, their new candidate (see below).
;
So again, why is he running, given that many of his positions are already represented? "Nader has a more nuanced platform to deal with the economy," Heaps explains. "He's not a shoot-from-the-hip-and-ask-questions-later kind of guy. Ralph is a pretty methodical kind of person. He brings a greater level of detail to his proposals [than the Green Party]."
;
;
;
Florida Socialist Workers Party
; Candidate: James Harris (sorta)
; Registered voters: 394
; Philosophy in a nutshell: Trotsky and the "permanent revolution."
;
In Florida – as in Iowa, Louisiana, Colorado and Washington state – James Harris will be on the ballot as the Socialist Workers Party's candidate for president, but there's little evidence that he's actually running. The Federal Election Commission lists campaign financial records from Harris' 1996 and 2000 campaigns for president – he got 563 votes in Florida in 2000 – but nothing from 2008. A search for the website of the Florida Socialist Workers Party leads you to www.themilitant.com, a self-described "socialist newsweekly published in the interests of working people." And to make matters more confusing, the phone number the state party gave to the Division of Elections has been disconnected.
;
So has the SWP given up? Not quite, comrade. As it turns out, the guy the SWP has on the ballot isn't the party's nominee. That distinction belongs to Roger Calero, who can't legally be placed on the presidential ballot because he wasn't born in the U.S. Harris is a stand-in, and this is apparently the same arrangement the party used in 2004. It's unclear what would happen if the SWP ticket won, but that's not something worrying constitutional scholars at the moment.
;
The Internet isn't exactly brimming with information on Calero either. As best we can tell, Calero is a staff writer for The Militant ;who has a felony conviction for selling dope to an undercover cop in 1988.
;
SWP members are disciples of Leon Trotsky, a Russian who advocated the "permanent revolution" in which the working class would seize power and turn governments toward socialism.
;
;
;
Green Party of Florida
; Candidate: Cynthia McKinney
; Registered voters: 5,734
; Philosophy in a nutshell: Like Nader, but more unhinged.
;
"All of us have voices in our heads, whispering insanities. Rep. Cynthia McKinney's problem is that she lets hers speak." Those two sentences, which appeared in a 2002 essay on Slate, epitomize the outspoken African-American former Georgia congresswoman and current Green Party presidential candidate's political career: She opens her mouth and, as often as not, stupid pops out.
;
She's a favorite of the conspiracy-minded 9/11 Truthers, sees racism behind every corner and is prone to bouts of hyperbole. She was first elected to Congress in 1992. When the U.S. Supreme Court declared her radically gerrymandered district unconstitutional, she likened the case to the infamous Dred Scott decision, which declared that slaves could never be citizens. After the Sept. 11 terrorist attacks, she insinuated that President Bush masterminded the tragedy: An investigation, she said, might show that "President Bush or members of his administration have personally profited from the attacks of 9/11."
;
She lost her 2002 Democratic primary race. Two years later, she ran again and won, but her return was short-lived. After allegedly striking a Capitol police officer in 2006, McKinney lost the Democratic primary once again.
;
As the Green Party's new standard-bearer, McKinney calls for public financing of all elections, reparations for African-Americans, a pro-union overhaul of labor laws, the nationalization of the Federal Reserve, subsidized higher education, slicing the Pentagon budget, repealing the USA Patriot Act, ending the drug war and bringing all of the U.S.'s overseas troops home.
;
;
;
Libertarian Party of Florida
; Candidate: Bob Barr
; Registered voters: 15,384
; Philosophy in a nutshell: The less government, the better.
;
Six years ago, the Libertarian Party took credit for knocking Georgia Rep. Bob Barr out of Congress. The "worst drug warrior in Congress" lost his seat in a Republican primary following a barrage of ads from a Libertarian competitor attacking his anti-medical marijuana stands.
;
Today, Barr is the Libertarian Party's candidate for president of the United States. That raises an interesting question: Is the Libertarian Bob Barr of today so different from the socially conservative Republican who rode the Gingrich Revolution of 1994 into the halls of power? Yes, Barr says – and for that, he credits the Sept. 11 attacks. More specifically, he says that the government's reaction to Sept. 11 made him re-evaluate his thinking. "The times have changed dramatically," he says. "Government power has increased so dramatically. That made me go back and take a harder look at a number ; of areas."
;
Republican Barr authored the Defense of Marriage Act. Libertarian Barr says the federals should stay out of the gay marriage issue. Republican Barr voted for the Iraq War. Libertarian Barr wants to pull out troops now. Republican Barr supported the USA Patriot Act. Libertarian Barr wants it repealed. Republican Barr was an opponent of medical marijuana laws. Libertarian Barr counts young people who want to legalize drugs among his supporters. Republican Barr was a leader in the House efforts to impeach President Clinton for lying about sex. Libertarian Barr derides the Constitution Party as "a theocrat party."
;
A Libertarian administration, he says, would hack government spending and eliminate the departments of education, commerce and energy. Barr also wants to repeal the 16th Amendment, which allows the national government to levy an income tax, and replace it with a consumption tax. He says as president he'd veto any and all new spending and shrink the military's presence throughout the world.
;
;
;
Objectivist Party of Florida
; Candidate: Thomas Robert Stevens
; Registered voters: 0
; Philosophy in a nutshell: Ayn Rand, Ayn Rand, Ayn Rand.
;
Do you adore Ayn Rand? If so, you might consider becoming an Objectivist. (It's not just a philosophy anymore – now it's a political affiliation, too!) The Objectivist Party's platform is a series of quotes from, or extolling the virtues of, Rand, the author of Atlas Shrugged and The Fountainhead who advocated laissez-faire capitalism and individual and property rights, and disdained religion, most forms of charity and feminism in general. The party's presidential candidate is also its founder: Thomas Robert Stevens, a political activist and former Ron Paul supporter. Stevens founded the party on Feb. 2, 2008, which would have been Rand's ; 103rd birthday.
;
What's the difference between the Objectivists and Libertarians? Not much; in fact, Stevens encourages those who don't live in Florida or Colorado, the two states where he's on the ballot, to vote for Barr, though Stevens says he wouldn't bring the troops back from Iraq and other world hotspots. The biggest difference is more philosophical than ideological. Some libertarians, he continues, "link political philosophies to mysticism," which includes "Christianity and other non-reason-based ideas." Rand would have none of that, and consequently, neither would Stevens.
;
Beyond that, Stevens says his main goal is to get fellow Rand disciples to engage the political process, though their now-deceased benefactor has been quoted discouraging Objectivists from running for political office. "My focus right now is activating Objectivists," he says. The best way to convince people he was serious, he thought, was to field a presidential ticket. So here he is.
;
;
;
Party for Socialism and Liberation – Florida
; Candidate: Gloria La Riva
; Registered voters: 2
; Philosophy in a nutshell: Capitalism is evil.
;
Socialism will right the ship of state, if you believe the PSL. They see the war in Iraq as part of an oil-based imperialistic adventure and capitalism as the driving force behind discrimination against women, racial minorities, and gays and lesbians. Socialism, they argue, is the only hope for the future.
;
"There are really only two choices for humanity today: an increasingly destructive capitalism, or socialism," the PSL's website says. "The need for socialism, a system based on meeting people's needs through common ownership of the productive wealth and a planned sustainable economy, becomes more urgent every day."
;
The belief that "capitalism thrives on oppression" permeates the group's platform. On the environment: "The only true and lasting solution for our environment is the socialist reorganization of the economy." On foreign policy: "U.S. imperialism serves the interests of the capitalists in corporate America, not working-class people." The PSL wants to raise the minimum wage to at least $15 an hour and hike Social Security benefits, and make employers pay the bill. They believe that health care and housing should be government-guaranteed rights and that all undocumented immigrants should be given the full rights of citizens immediately. They seek to end all foreign aid to Israel, which they deem a "racist, apartheid-style state."
;
Gloria La Riva, the brand-new PSL's first-ever presidential candidate, is a longtime social activist who has campaigned against the first Gulf War and to free Nelson Mandela and Mumia Abu-Jamal, as well as on behalf of displaced farm workers.
;
;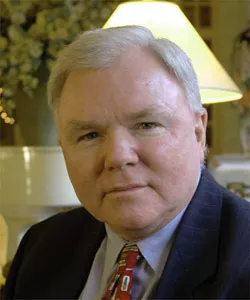 ;;
Prohibition Party
;Candidate: Gene Amondson
; Registered voters: 53
; Philosophy in a nutshell: Prohibition was the best 13 years in American history.
;
Of all the presidential campaign websites, Gene Amondson's is by far the most personal. Not only can you hear him rail about the evils of alcohol and tell you all about how the Prohibition Era was the 13 best years in American history, but you can also hire him to officiate your wedding and gander at his oil paintings. You can also read about his divorce, how his car runs on water, why he doesn't smile ("My face does not work very well on the right side") or how his daughter was elected princess at her high school prom.
;
You can read the page titled "Why I need a wife before winter," in which he confesses, "I was wonderfully married for 23 years, my wife forgot to tell me it was terrible! … I was so lonely last year, I put out a sign in front of my house that said, 'Jehovah's Witnesses and Mormons Welcome.' When I get a glass off the counter and it sticks, I know that is God's way of telling me I need a wife!" You can also find his home phone number, along with a note that he doesn't have caller ID.
;
"I guess I need a little attention," he tells Orlando Weekly.
;
Amondson, who is on the ballot in Florida, Colorado and Louisiana, believes that 95 percent of all violent crime is alcohol-related, and argues for the death penalty for repeat DUI offenders. The party he represents – the third-oldest in the country – wants to ban gambling, "the homosexual agenda" and pornography. The Prohibition Party is also anti-abortion rights, pro-school prayer, anti-welfare and ; anti-immigration.
;
"I would get Newt Gingrich to be my right-hand guy," Amondson says when asked what his administration would look like. But Amondson is focusing on that which he believes to be truly important: booze.
;
"Every election is run by alcohol and tobacco money," he says. In his view, both alcohol and tobacco can make people violent. He sees tobacco as a gateway to alcohol (because smoking parches the throat) and alcohol as a gateway to meth. "Alcohol," he says without explanation, "is the biggest spreader ; of AIDS."
;
He thinks a return to Prohibition is inevitable and necessary: "It's gonna come again."
;
;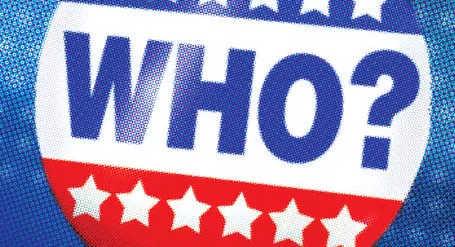 ;
Socialist Party of Florida
;Candidate: Brian Moore
;Registered voters: 584
;Philosophy in a nutshell: Less work, guaranteed income.
;
Brian Moore is the final entry in this year's trifecta of socialists, and his party has the most storied history of its fellows. In 1912, the Socialists were on the rise and took almost 6 percent of the national presidential vote. That support, however, crumbled when the party opposed World War I, and the subsequent Red Scare made them pariahs.
;
Moore, who ran for the U.S. Senate as an independent in Florida in 2006, wants to guarantee a minimum income for everyone, working or not, of $35,000 per year; forbid anyone from making more than 10 times the minimum guaranteed salary; legislate a 30-hour work week; cut 50 percent of the military budget immediately; shut down waste incinerators and landfills; and nationalize the oil, pharmaceutical, banking, insurance, railroad, automotive, entertainment and sports industries.
;
"I want to show people there's an alternative," Moore says. He also wants to show you that his "alternative" isn't crazy. "Some of it is very pie-in-the-sky, but we're very practical." He calls for phasing out capitalism and replacing it with socialism over a 10-to-15–year period.
;
He wants to assure voters that his party is not communist. "We have not advocated a heavy-handed central government," he says. "That's communism." Rather, he wants to see a "democratic socialism," in which the people "contract government to implement their ; policies."
;
Asked why people would give socialism another look, Moore points to the times – the collapsing banking system, the disparity of wealth between the rich and everyone else. Capitalism, he argues, isn't working all that well at the moment.
;
;
;
Write-in Candidate: Gary Nettles
; Philosophy in a nutshell: Good question
;
Dissatisfied with all of your options? One choice remains: Write in Gary Nettles. Sure, you could put anyone's name on the write-in spot, but since only Nettles, of Tarpon Springs, actually qualified as a write-in candidate, his is the only one that counts. Spell it correctly.
;
We could find no information on why he's running, what he stands for or who the hell he is. And since he didn't call us back, you'll just have to trust that he probably can't screw up things any worse than the idiot who's in the White House now.
; jbillman@orlandoweekly.com