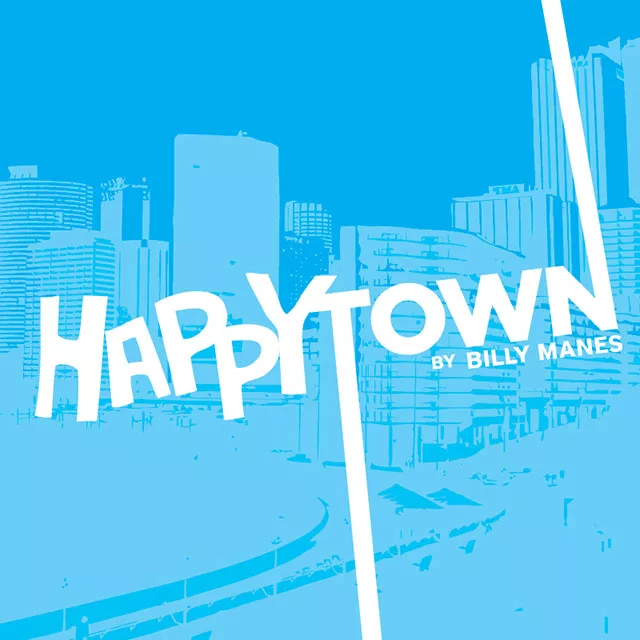 JUST THE STATS
8.5 MILLION
APPROXIMATE NUMBER OF BALLOTS CAST IN FLORIDA IN THE NOVEMBER 2012 GENERAL ELECTION
201,000
NUMBER OF POTENTIAL VOTERS WHO GAVE UP IN THE FACE OF LONG LINES IN THE 2012 ELECTION FOLLOWING A 2011 LAW THAT LIMITED EARLY VOTING; 108,000 OF THOSE VOTES WERE PROJECTED TO GO TO BARACK OBAMA, WHILE 93,000 WERE LIKELY MITT ROMNEY VOTES
74,309
NUMBER OF VOTES PRESIDENT OBAMA WON FLORIDA BY IN NOVEMBER 2012
"RICK SCOTT HAS NO RESPECT FOR THE RIGHT OF EVERY CITIZEN TO VOTE. IT'S CLEAR THAT SCOTT IS TRYING TO STOP FROM VOTING THE YOUNG PEOPLE HIS MISGUIDED PRIORITIES HAVE ALIENATED. RICK SCOTT DOESN'T THINK HE CAN WIN RE-ELECTION ON THE MERITS, SO HE IS TRYING TO SUPPRESS THE VOTES OF HONEST FLORIDIANS."
– FLORIDA DEMOCRATIC PARTY CHAIR
ALLISON TANT
SOURCES: ORLANDO SENTINEL, FLORIDA DEMOCRATIC PARTY
BLOCK THE VOTE
You needn't pull out the temporal binoculars to gaze way back to the days when Gov. Rick Scott's electoral gatekeeper, Secretary of State Ken Detzner, was huffing and puffing on CNN that "the solution [to Florida's election problems] is that in current Florida law there's a limit on the number of locations that supervisors can use in early voting. We need to take a very serious look at that and open up the number of locations." Nope, because that was just 15 months ago, following the disastrous hours-long queue-snaking of the November 2012 presidential election, in which an estimated 201,000 Floridians simply threw up their hands to the sky and said, "Fuck democracy, I'm getting a beer."
So legislative Republicans – the very same ones that in 2011 voted to limit early voting while Scott was waving his magical purge pen – came back to the drawing board in 2013 to draft Senate Bill 600, an alleged reworking of the election law that mimicked a real rollback of the suffrage cock-block without actually accomplishing much. It did, however, include the caveat that early voting sites could, at the discretion of the local supervisors of elections, be expanded to cover fairgrounds, civic centers, courthouses, community centers and stadiums, in addition to the libraries, city halls and election offices already allowed. Unfortunately – and predictably – an amendment to allow early voting sites at publicly owned educational facilities was shot down, because kids are dumb Democrats, mostly.
And so it was that last week the first shots across the election bow were fired when Detzner's office refused a request launched by University of Florida students to use that school's student union to make voting easier for the 50,000 enrolled miscreants sort of stranded on the strange municipal isle of Gainesville. "The terms 'convention center' and 'government-owned community center' cannot be construed so broadly as to include the Reitz Union," Detzner's office said in an advisory opinion. Was it a fair reading of the law? Not even close, if the president of the statewide supervisors of elections group, Polk County supervisor Lori Edwards, is to be believed.
"I'm very upset about this," she told the Tampa Bay Times. "I just can't understand why they feel the need to be so restrictive about where people are allowed to vote. … This is strategic. They're worried about young people voting."
It's just the latest ripple in the ever-percolating blame game between the struggling supervisors and Scott's block-the-vote cabinet. First, Detzner was calling foul on the supervisors for not handling the lines better. Then came the feud with the governor over whether supervisors would even act on the governor's attempt to remove everybody with the last name "Gonzalez" from the voter rolls. Finally, back in December we reported Detzner's attempts to limit absentee ballot drop-off points, a move that was perceived by many to be a move to make voting more difficult while simultaneously screaming "Voter fraud!" in a political theater. As we all know, nothing says "elect me!" like "don't vote."
And at its core, that's what's happening with University of Florida brouhaha, agrees everyone with a brain. Our favorite hell-raiser, president of the League of Women Voters of Florida Deirdre Macnab, opined to the Times that this latest miscalculation by Scott's posse was "jaw-dropping" and that the state "would frankly prefer to discourage student participation."
Ironically (but not really), last week also saw the release of a new University of Florida poll that showed that only 45 percent of the 1,006 people surveyed approved of Scott's job performance, while 63 percent still dream fondly of gubernatorial glowworm Charlie Crist (Crist leads by 7 points in a head-to-head). That horrible message should be easier to control when there are fewer people to act on it, right?
"Unfortunately, this is nothing new. Rick Scott's disastrous restrictions on early voting caused long lines at the polls in 2012 that prevented hundreds of thousands of Floridians from voting," Florida Democratic Party chairwoman Allison Tant said in a statement on Feb. 7. "Now he's at it again, trying to make voting as difficult as possible. Rick Scott should be ashamed. But he probably isn't."