Thursday • 3
MOULIN ROUGE!
You can only eat Meat Loaf so many times in your life, which helps explain why the Rich Weirdoes – the high-spirited weekend warriors who traditionally re-enact
The Rocky Horror Picture Show
at Universal Cineplex – are changing up their menu a bit this Valentine season. In tribute to the idea that ladies sometimes look good in fishnets, too, the Weirdoes will perform a real-time pantomime of
Moulin Rouge!
, director Baz Luhrmann's 2001 landslide of heart-fluttering kitsch. Like their
Rocky
, the Weirdoes'
Rouge
will be an interactive affair, with attendees able to purchase participation kits stuffed with roses, top hats, lyric sheets, fairy dust and candy jewels. If audience turnout is robust enough, the scheduled one-weekend run will be extended to two, says producer Seth Kubersky, who adds that his crew will be shadowing all of the movie's content save about 20 minutes of dialogue. (There was dialogue in
Moulin Rouge
!? Who knew?) Words, though, cannot express our anticipation for seeing widely admired Weirdo Tammy Goode tackle the lead role of Satine – the minx-like courtesan who, like love, lifts us up where we belong. (Midnight at Universal Cineplex; also Friday through Sunday; 407-354-3374; $8)
Friday • 4
COLIN MOCHRIE AND BRAD SHERWOOD Comedians Colin Mochrie and Brad Sherwood are best-known for their unpredictable improvisational humor, thanks to their work on TV's Whose Line Is It Anyway? Mochrie's the impish, bald Canadian who's still part of the team on the TV show. Sherwood's the tall guy from Chicago with a full head of hair; his hook-up with Whose Line dates back to the U.K.'s original 1988 version. So these guys must have seen it all, right? Well, thanks to SAK Theatre, Orlando is rich in respectable (so to speak) improvisational performers, so we're hoping this savvy audience throws them some fastballs and makes those monkeys dance. (7 p.m. at Hard Rock Live; 407-351-5483; $36, $46)
Saturday • 5
RELIENT K
Needless to say, we don't rely on the
Orlando Sentinel
to keep us up-to-date on hip new bands, so we weren't surprised to see a recent article on Dave Plotkin's 110-hour marathon at WPRK peppered with cluelessly condescending remarks like "`t`he walls, doors and dinged-up furniture are plastered with stickers for things one presumes are bands: Birch Country, Mushmouth, Relient K." After all, to expect a
Sentinel
writer to grasp the concept of a college radio station without resorting to cheap descriptions of how unkempt and weird the place is would only set us up for disappointment. But what truly shocked us about that excerpted line was that the writer didn't know who Relient K is. We know the
Sentinel
doesn't know a whole lot about music, but they sure do act like they know a whole lot about Christians, so we figured for sure they'd know that Relient K is one of the biggest groups in "alternative Christian rock" these days. And then it occurred to us: Maybe the daily paper's knowledge and insight on religion is just as shallow and market-driven as their music coverage. Just a thought. (with Mae, Name Taken;
6 p.m. at The Social Pavilion
; 407-246-1419; $13, $15)
MARDI GRAS AT UNIVERSAL STUDIOS FLORIDA There aren't very many rewards for living in metro Orlando. Salaries stink, I-4 is a glorified parking lot and our elected officials make Mayor McCheese look like a Rhodes scholar. Why stick it out? Because sooner or later, you'll get to hear one of the juiced-up party hounds at Universal Studios Florida's Mardi Gras celebration refer to a lady stilt walker as a "chick on a stick." It happened to us in 2000, and we haven't had a bad word to say about Universal's branded bacchanal ever since. Sure, the musical entertainment is on the moldy side: This year's roster features the Go-Gos, Huey Lewis and an opening-night "all-star" concert that includes Richie Sambora, Eddie Money and Mark Farner. But fellow participant Robin Zander can sing his fool head off, and the concert's disaster-relief angle is noble enough to negate any comment we might want to pass about these guys needing a relief effort for their own careers. Meanwhile, the refreshingly strong drinks and bead-throwing abandon of Universal's Mardi Gras – which spans a full 10 weekends this year – constitute the closest thing to genuine decadence you'll find at the attractions. Back in '00, one of the aforementioned stilt walkers told us that her nether regions had received highly inappropriate attention from "some lesbian" during a nighttime parade. For "some lesbian," feel free to substitute "our hero." (5 p.m. at Universal Studios Florida; Saturdays through April 9; 407-224-5500; $39.95; free with park admission)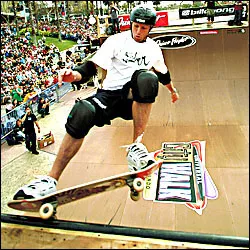 TONY HAWK'S SKATE BASH
We've always been of the mind-set that the continual grousing among die-hard skaters that skateboarding has gotten too mainstream and has sold out is just misdirected angst. Skating isn't, in itself, a rebellious act. What matters is where you do it and how you do it, so the fact that there are video games, money-making teams and highly organized events with big sponsors doesn't diminish "real" skating any more than Avril Lavigne hurts "real" musicians. That said, we've got to say that we were taken aback to see the ticket prices for this Tony Hawk demo. The "preferred viewing" price (actually the bottom of the barrel) is a none-too-offensive $15, and "VIP seating" (which includes a poster and a chance to meet Tony Hawk) is double that. Bad, but not head-explodingly so. But check this out: For $125 – no, there's no decimal point there – you can get "VIP Premiere" tickets. What does that get you? Apparently, it gets you a guaranteed meet-and-greet with Hawk and a "VIP merchandise package," whatever the hell that is. OK, grousing skaters, we're beginning to see your point. (
1 p.m. and 6 p.m. at Universal CityWalk Lagoon Stage
; 407-224-5500; $15-$125)
Sunday • 6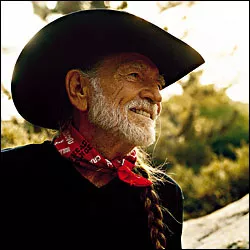 WILLIE NELSON
We think it's ridiculous that Willie Nelson has to bump his show's start time up to 3 p.m. to accommodate some football game. All right already, we know it's the fucking Super Bowl, but this is the
Red Headed Stranger
– an incomparable music legend by anyone's standards. And even being as up-in-the-years as he is, Willie can still put on a rollicking show, treating audiences at one of his last Central Florida performances – the 2001 Zellwood Sweet Corn Festival – to a two-and-a-half-hour set, complete with a puzzling three full runs through his classic "Whiskey River." It seems, though, that Willie's taking all this pigskin pride in stride; according to the Hard Rock Live website, he's inviting concertgoers to join him after the show to watch the fucking Super Bowl on giant video screens. You know, after bearing witness to that triple "Whiskey River" four years ago, we have a feeling we know what Willie's idea of a Super Bowl party is, and it doesn't involve football. (
doors at 2 p.m. at Hard Rock Live
; 407-351-5483; $36-$56)
Tuesday • 8
DOMESTIC TREASURES: TIFFANY ART GLASS FOR THE PUBLIC At its essence, the art of glassblowing involves hooking a blob of molten glass on a hollow rod, then, after shaping and shaving, heaving out a big, deep breath. For such a refined product, it's a primitive process, but when Louis Comfort Tiffany jumped into the genre, the art went to another level, and everyone wanted to own a piece to show their wealth and taste. Looking over the more than 80 glass objects selected from the Morse Museum's permanent collection for this exhibit is a reminder of why art glass is so popular. From paperweights to flower vases, beauty reigns supreme. (9:30 a.m. at Charles Hosmer Morse Museum of American Art; exhibit open through Jan. 12, 2007; 407-645-5311; $3)