I hope everyone is having a great holiday season. I totally mean that. Even the guy that sent me an anonymous e-mail and told me I was "worse than Ira Robbins." What was weird about that, by the way, is that this guy didn't mean I was a worse writer than Ira Robbins – which I am – but that I was somehow more deeply buried in rock obscurata than the brains behind Trouser Press. (For the record, I contributed a few thousand words to the last Trouser Press Record Guide, but Ira has forgotten more about music since his morning coffee than I've ever known.)
This e-mail pointed out that I use my "thesaurous" to write about music that "nobody has ever heard of or even gives a shit about." Like, dude, that's my fucking job. Why do you read music criticism anyway? To have your opinions validated? If you do, then you're a moron. Personally, I like to learn things when I read.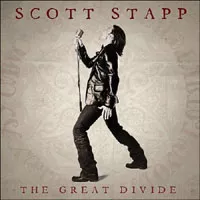 Even though the best insult you can come up with is "pompous douche," I still want to win you over. Thus, the picture to the left (of a for-real "pompous douche") is dedicated to you and your quest for familiarity.
WHOSE SPACE?
I missed the Myspace party at Metropolis on Friday (Dec. 9). I was sick in bed with a pretty impressive fever. I really wanted to go. Not so much to see Jacksonville's Asamov bring their gritty-but-positive hip-hop back to town, but to sock Myspace Tom in the face for making it so that every time I logged into Myspace for the past week I had to look at the stupid ad for the party. That minor gripe aside, congratulations should nonetheless be extended to Asamov for getting featured on the main music page at Myspace. Even though I haven't been all that impressed with them live – they tend to verbally step all over each other – their back-to-basics style on tape makes up for any shortcomings their performance may currently have.
MORE KUDOS
I feel obligated to mention that Rule of 7, an Orlando band, won the Grammy New Artists showcase for Florida and Puerto Rico. I have to admit that before I got the press release announcing their victory, I had never heard of them. Ever. So, I listened to their CD and it's very competently played, expertly arranged and meticulously produced "rock & roll" of a decidedly professional nature. It's about time a band like that from Orlando got some recognition. Lord knows we've gotten way too much attention for our spazzy, artistic and completely unmarketable music.
CORPORATE BRANDING
When I go looking for the pulse of a local music scene, the two names that pop immediately in my head as essential resources are Budweiser and Clear Channel. Thus, it shouldn't be surprising that the two have teamed up to create an online resource as, um, indispensable as www.orlandotruemusic.com. The site features listings of upcoming concerts, the "music news" that's found on all the CC station websites and features on local bands. (First – and only – band on the site? Atomic Tangerine!) Also involved on some level, the distressingly shady Emergenza Music Fest, the pay-to-play battle of the bands that I've written about before.
DOWNLOAD THIS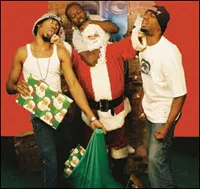 I just got a fabulous Christmas present from the
Fighting Records
crew: Brand-new holiday-themed tunes from
Grand Buffet
(the very nasty and very funny "Stocking Stuffer"),
Astronautilus
("Christmas in July"),
Whole Wheat Bread
("What Santa Don't Know") and
bloom
("You Ruined Christmas"). Get yours at
www.fighting-records.com/xmas
.
THEN DOWNLOAD THIS
The Funbalaya folks behind the Grandma Party record label are proving that there's more to being a label than just putting out records. Their recently inaugurated podcast (just go to the iTunes Music Store and search for Grandma Party) is a thoroughly mixed bag. Sure, there's music from the likes of Timbers Shivered, The Band of the Name, Dodger and others (including, I think, some fake bands), but there are also "daily photo projects," ridiculous "hotline messages" and a work ethic that's put up about 18 items in eight days. Subscribe now and you'll be getting some very irregular treats on a very regular basis.
music@orlandoweekly.com