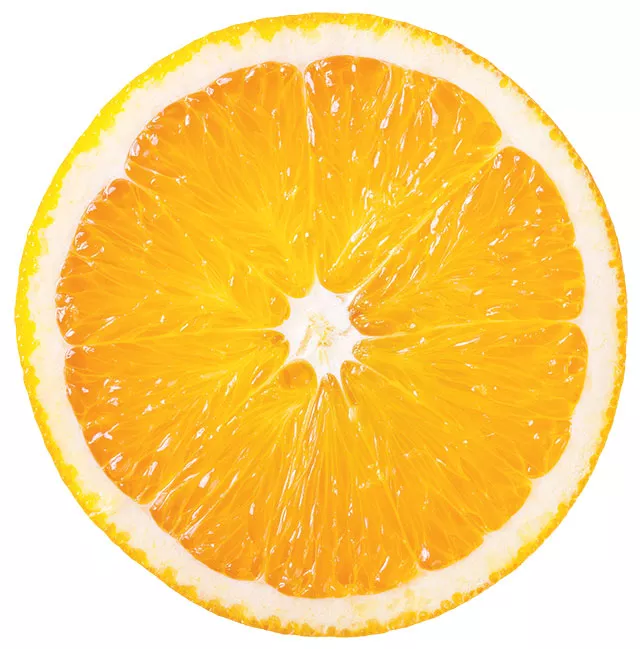 JUST THE STATS
609,983
NUMBER OF REGISTERED VOTERS IN ORANGE COUNTY IN 2010 FOR THE AUGUST PRIMARY AND NONPARTISAN COUNTY ELECTIONS, INCLUDING the race FOR ORANGE COUNTY MAYOR. 189,197 OF THOSE WERE REPUBLICANS, 267,423 WERE DEMOCRATS, 153,363 WERE OF NO PARTY AFFILIATION
129,343
NUMBER OF BALLOTS ACTUALLY CAST IN THE AUGUST 2010 ELECTION, WITH REPUBLICANS OUTNUMBERING DEMOCRATS BY NEARLY 20,000
21.2 PERCENT
TOTAL VOTER TURNOUT FOR THE 2010 ORANGE COUNTY ELECTION
"I CAN TELL YOU THAT, REGARDLESS OF WHAT PARTICULAR ISSUES MATTER MOST TO YOU, THE FIRST AND MOST IMPORTANT THING THAT YOU SHOULD CARE ABOUT IS GOOD GOVERNMENT. WITHOUT GOOD GOVERNMENT, CITIZENS ARE BLOCKED FROM INVOLVEMENT WITH THEIR GOVERNMENT, ARE DENIED ACCESS TO THEIR ELECTED SERVANTS, DENIED ACCESS TO THE VERY MEANS AND OPPORTUNITY TO VOTE. OUR VOICES ARE DROWNED OUT BY THE MONEY AND INFLUENCE OF BIG BUSINESSES WHO PAY LOBBYISTS TO MAKE SURE GOVERNMENT DOES THEIR WILL WHILE PRETENDING WE DO NOT EVEN EXIST."
– LOCAL CONSTITUTIONAL ATTORNEY
MARY MEEKS, MARCH 19
SOURCE: ORANGE COUNTY SUPERVISOR OF ELECTIONS
LOCALS VOCAL
It wasn't so much a victory lap as it was a sort of coming up for logical air when an expansive coalition of progressive groups – under the fittingly colorful banner of "Orange Rising" – announced on March 19 their latest initiative to educate local voters on oft-ignored county elections, slated this year for Aug. 26. The groups celebrated the launch of a new website, VoteLocal2014.org, which asks local candidates running for office to answer a series of questions about a variety of issues so voters can have a clearer idea where they stand. Sounds simple, right? Apparently, at least in Orange County, suggesting that candidates answer questions from progressive groups is considered controversial. Don't forget, this is Orange County, the home of textgate, Brummergate and Mayor Teresa Jacobs
Orange County, despite its cries of "nonpartisanship," is a conservative bastion full of big-moneyed business interests and fake smiles of assurance. So, even posing questions to the Republican (cough, we mean nonpartisan) candidates up for re-election (or first-time election) this year – nearly 30 self-explanatory hot-button questions about sales-tax increases for public education, gas taxes for public transportation, equal benefits, privatization of toll roads and prisons, partisan county elections, increased transparency via online public records and, yes, earned sick time – is tantamount to heresy. Which is probably why not one Republican opted to respond to the questionnaire. (There is no deadline. You can still do this, Teresa.)
Via an unnamed spokeswoman, Jacobs' office brushed off the online Jeopardy challenge to the Orlando Sentinel, saying, "We don't believe that surveys generated by campaigns or their supporters are an effective, non-biased tool to educate the public on candidate positions. We believe a better forum would be a public debate, hosted by a neutral party."
Yeah, tell that to the National Rifle Association. Or, if you're being more fair, run it by the lovely ladies of the League of Women Voters, who work tirelessly to clarify the positions of candidates by letting said candidates answer the questions on voters' minds for themselves.
Regardless, we all know where this is coming from and where it is going. The county is sealing its lips in the face of activist furor, after being called lawbreakers by the state attorney's office and being forced to table an ordinance a few weeks ago, presented by outgoing Commissioner Fred Brummer, that would have unfairly rewritten the county's charter to restrict the citizen petition process, among other things. The National Congress of Black Women, National Council of La Raza Action Fund, Transit Riders Union and 17 other groups joined Organize Now in making the orange rise, but since they are all activist groups and not business lobbies, there is no need for Republican lawmakers to talk to them. Toodles!
Somewhat predictably, Jacobs' key opponent, Val Demings, was more than willing to take the "Vote Local" quiz, saying things like "Transparency in government is the only way to hold our elected officials accountable" and "We need more stringent penalties for elected officials who violate the public trust." See, that's not so hard, is it? Perhaps most hilarious are the responses screaming out of Democrat Victoria Siplin's District 6 campaign: "NEED MORE INFORMATION," "WILLING TO CONSIDER," "IT ALL DEPENDS ON THE VIOLATIONS." Someone's got a caps lock key and she's gonna use it. Clearly this survey isn't designed to benefit all Democrats in a nonpartisan race.
But the Orange Rising movement – which encompasses not only a website, but also a door-knocking canvassing operation designed to educate and get out the vote – is ultimately a quest for some kind of transparency in the wake of years of obfuscation. Following the failed power grab from Commissioner Brummer, there's a sense that many of the people fighting for fair democracy in Central Florida are, well, mad as hell and not going to take it anymore.
"We will remember March 11 for some time as the day we finally forced the Orange County Board of County Commissioners to do the right thing," Marcos Villar of Florida New Majority said at the March 19 presser announcing the Vote Local campaign. "Emboldened by their actions during the earned sick time campaign, some Orange County commissioners thought they could once again stifle citizens' voices and get away with it. What they didn't count on was that the battle for earned sick time had uncovered a pattern of arrogance and greed so widespread that it united our diverse community to show up and take our local government back. And that's exactly what happened."
Let's hope so.