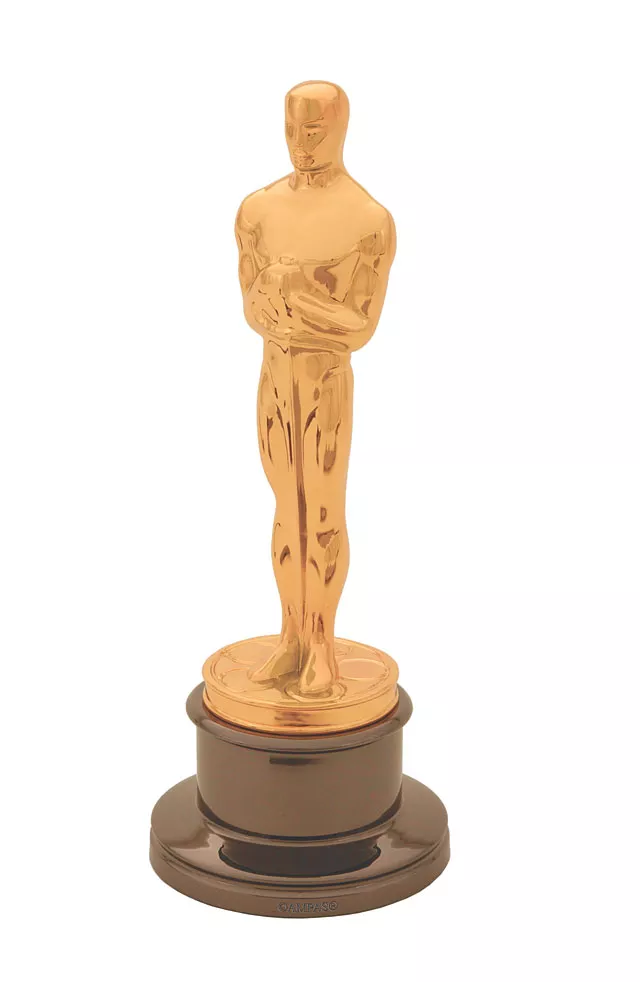 To movie nerds, the Oscar-night betting party is traditionally the one chance per year to feel plugged in and score some quick cash in the process. But this year, a new sense of egalitarianism is descending upon living rooms throughout the land: Now that online voting has reduced the Academy Awards to a shambles and a sham, absolutely anybody could win!
Just weeks ago, trade outlets like the Hollywood Reporter were noting how the Academy of Motion Picture Arts and Sciences' new online-balloting option was causing all sorts of trouble for would-be voters. The Academy countered that these were merely user errors like incorrectly entered passwords – the unavoidable result of older members trying to use the Internet for the first time (cough Morgan Spurlock cough 42 years old). But when the nominations were finally announced, they didn't reflect any sort of bias toward the tastes of younger, more tech-savvy voters. Quite the opposite, in fact: New-guarders like Ben Affleck and Kathryn Bigelow drew instant headlines by finding themselves shut out of the Best Director race.
"Huh. How about that," Hollywood clucked, failing epically to put two and two together and reach the obvious conclusion that serious systemic problems had rendered the noms – and thus the eventual winners themselves – utterly illegitimate. The closest AMPAS came to admitting failure was to place a glorified press release in the editorial pages of the Hollywood Reporter reminding voters who had submitted their nominees electronically that they could go back to paper ballots to pick the actual winners. Of course, that was a tacit acknowledgment that the online option had been a disaster, but the Reporter refrained politely from pointing that out.
So, don't worry about boning up on all the nominees before plunking down your wager this time. Depending upon whose votes actually managed to make it through the firewall of incompetence (and maybe even hacking), you could bet your Razzie ballot in place of your Oscar card and have just as strong a shot at winning.
What does this mean for next year? Will the Academy go back to paper-only voting (meaning that you and I will once again have to actually see the nominated films to make a buck off them)? Probably not. To reverse course would be to really admit that the 2013 results were a joke – and that would embarrass the "winners" to a far greater degree than did all those rumors about Marisa Tomei's name being called out mistakenly back in 1992. At this point, apparently, neither wild horses nor Wild Turkey could get any Tinseltown power player to risk his standing in the community by crying foul. And it would take a real meltdown on awards night for the mainstream media to finally smell a rat. Not only would Anne Hathaway have to lose the Best Supporting Actress award, it would have to go to Sarah Silverman for Wreck-It Ralph.
Besides, if AMPAS were really concerned with the integrity of their awards, they never would have procured their e-voting software from the San Diego-based Everyone Counts, a chicken outfit (with ties to Bush-administration voter-suppression efforts) that loused up the 2009 Honolulu municipal election quite royally. Look for this rancid partnership to continue, because it's right in line with the all-American (and particularly Southern Californian) ideal of failing upward.
It's also of a piece with the massive denial the media and much of the public continue to show toward electronic voting in general. Whether the prize is an Oscar or the presidency, it's apparently too scary for some of us to recognize that contests decided even in part by e-votes – which are inherently insecure and essentially unverifiable – have no value. When the alternative is to admit that everything you know about democratic selection is a lie, you'll go to some ridiculous lengths to maintain your faith in the system – like accepting the idea that a precinct in Harlem would cast not a single vote for Barack Obama (the official report from one such precinct in the 2008 Democratic primary).
So next year, maybe that Best Director statuette will go to Tyler Perry. And four years from now, the White House might be "won" by a candidate with an unquenchable yen for Poland Spring. It's the electronic age, and anything can happen. On the bright side, maybe someday Ben Affleck will make a movie about it.