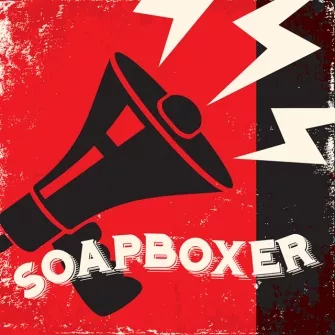 This is the second time I've penned a farewell column for this publication. It's not getting any easier.
The first was in the fall of 2009. I packed my fiancée, our dogs and a small assemblage of clothing into a U-Haul and drove for two days, finally resting my head in a small, dank apartment in Northwest Philadelphia. I had taken a job as news editor at Philadelphia City Paper. A year or so later I was lured by Philadelphia magazine to be its senior editor, laid off a few months after that, and then bummed around the feast-or-famine freelance world while my wife finished her degree at Villanova.
Orlando beckoned us again. It was close to our families, close to some of the best friends we could ever hope to have, somewhere that felt like home, somewhere we weren't outsiders trying to elbow our way in. I landed enough freelance work – including this column – to keep us in food and beer. My wife, an ICU nurse, found a job in a critical care unit in St. Petersburg, which made us a long-distance family; we persevered, and saw each other as often as possible. We had a beautiful home just south of downtown. We were surrounded by amazing, creative people, some of whom populate these pages every week.
We were – constant bourgeois complaints about money and stability aside – content. And then Billy Manes forwarded me that goddamned email.
It was mid-November, and a friend of Billy's from Jacksonville – a friend he'd met years ago in a Duran Duran chat room, of course – wrote to tell him that the editor of Folio Weekly, that city's version of this publication, was leaving, and to ask if he knew anyone who might want the job. He did.
The rest happened quickly – almost too quickly. Starting next week my name will go atop the publication's masthead, and as I type I'm already knee-deep in budgets and story pitches and cover images and all the rest of the harried bullshit that necessarily surrounds a job of this nature. And yes, I love it. Or at least, I think I do. Ask me again in a month.
The house is now on the market (and a damn good deal, too; call if interested!). My stuff is in boxes. There's another U-Haul in my future. And once again I'm battling that strange admixture of anticipation, anxiety and sadness. Anticipation because Folio presents an opportunity I've coveted since I was a cub reporter, still in college, banging out what I'm sure were just awful pieces on homeless policy and activist groups and the performing arts center that still isn't finished. Anxiety because this is a challenge unlike any I've tackled before, in a city I know little about (except that, at the tail end of 2013, there is still an ongoing controversy over whether it's a good idea to name schools after Klan leaders).
And sadness … sadness because of you. (Most of you, anyway.)
Orlando is an exciting place to be right now. Maybe it was before, and I took it for granted, but since my return last year from Up North I've been struck by how much this place has grown up. Not just the big toys, the arena and almost-done arts center and the pointless Citrus Bowl and the forthcoming soccer stadium. But the ground-level stuff: the plethora of truly excellent bars and gastropubs and food trucks; the creative scene that is blossoming even without the mayor's comically stupid Creative Village (sorry, Buddy, but it's true); the religious bigots who not so long ago kept this city small-minded now being relegated to irrelevance, replaced by a more tolerant, more compassionate, more metropolitan ethos.
I could go on. There are still challenges, to be sure: a downtown that is more facade than real and a local economy that thrives on low-wage jobs, for starters. But I leave Orlando with the sense that you'll get there, wherever there ends up being.
The first time, I left Orlando thinking it a backwater. And in some ways it was, and perhaps it still is. But this time, I leave proud to call this place, this city where I spent most of my adult life, my home.
Until next time.
Keep in touch with Jeffrey C. Billman
on Twitter: @jeffreybillman