Page 4 of 8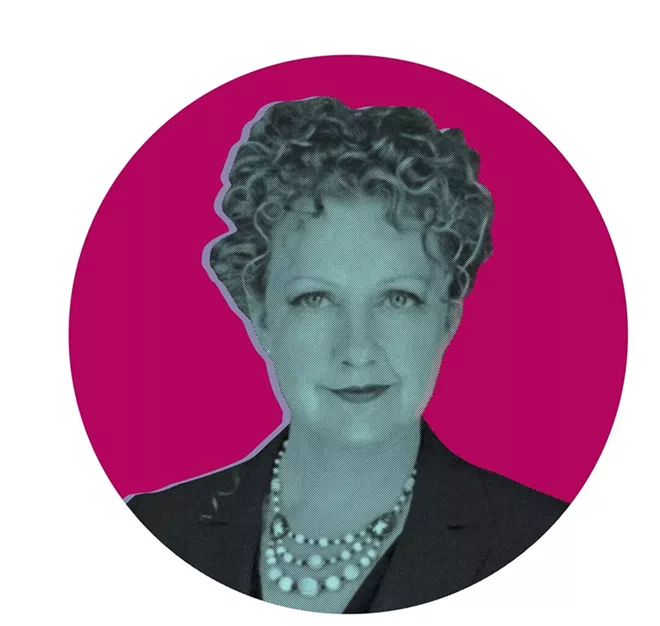 SHANNON FITZGERALD, EXECUTIVE DIRECTOR, MENNELLO MUSEUM OF AMERICAN ART
Way back in 2016 when we first spoke to Shannon Fitzgerald – about a show of Pop Art prints on loan from the Smithsonian at the Mennello – she said, "We need to connect what's going on in here with the outside world."
Fitzgerald was talking about associated programming, the kind of thing every modern museum director knows is a necessity. But it's a significant indicator of the changes she had in mind for the Mennello Museum of American Art, changes that she has executed briskly and efficiently.
In her four years at the helm of the Mennello, she's expanded the institution's understanding of "American art," opening things up from the sleepy, folk art-centric space it once was into a tiny-but-mighty bastion of contemporary American art by the likes of Jiha Moon, Bo Bartlett, William Eggleston and Firelei Báez. And the expansion isn't just artistic – the museum recently announced plans for a 40,000-square-foot expansion, a transformation that will cause ripples beyond its verdant campus through the Loch Haven cultural complex and out into the wider city.
Fitzgerald came to Orlando a seasoned curator, having served as executive director of the Rochester Art Center in Minnesota and chief curator at St. Louis' Contemporary Art Museum. We've long beat the drum for more risk-taking in our city- and county-funded arts initiatives, along with a less parochial approach. Fitzgerald's big-tent methodology is a perfect fit for a city like Orlando, a city that knows it loves art but still needs a guiding vision to form its taste. In Rochester, St. Louis, Oklahoma City, Milwaukee and Columbus, Georgia, she calls herself lucky to have seen students "transform their perspective through the power of education and heightened awareness."
A couple of years ago, when the state slashed arts funding, she said to us, "We're producing culture for our culture. So if you take that away, I think we're just less evolved." We couldn't agree more. And as she also serves as the city's director of public art, we are hoping for big (literally and figuratively) things in the future from Fitzgerald. (mennellomuseum.org)