Page 5 of 8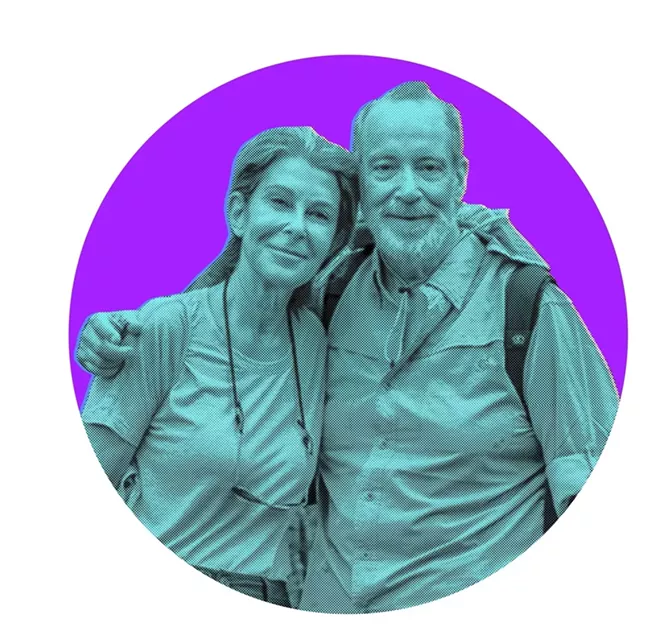 PAUL WEAN AND JOAN REINES, FOUNDERS, PAWSITIVE SHELTER PHOTOGRAPHY
Even if you haven't heard the name Pawsitive Shelter Photography before, you're probably familiar with their work. Just check our weekly "Gimme Shelter" column in the back of almost any issue of
Orlando Weekly.
The brainchild of Paul Wean and Joan Reines, Pawsitive Shelter Photography provides free portrait photos of cats and dogs currently up for adoption at Orange County Animal Services, presenting the animals in their best light for the most important photo of their lives.
The project began in 2011 after Wean and Reines saw a segment on CBS Sunday Morning about Teresa Berg, a portrait photographer who was having success photographing small rescue dogs in her studio. Though Wean was a novice at digital photography, he assured Reines that they could have similar success with the animals at OCAS. With the help of professional photographer Barbara Gordon-Sheridan, Pawsitive Shelter Photography was born.
With Pawsitive Shelter Photography, homeless animals get the luxe treatment. Pro lighting and seamless backdrops surround the animals, rather than the impersonal snapshot of a downcast dog or a fearful cat on a vet's table or worse, cowering in a cage. Fluffy boas, feathers, neckties and bandannas help bring out each animal's personality so that they can make the best possible first impression on those looking to adopt. Wean says that, at first, he was not very keen on the whole costume thing.
"I thought they were an affectation and an attempt to further anthropomorphize the animals," he says. "I have since changed my mind and recognize that some of the props make the animals more appealing to adopters, help frightened dogs look less frightened, and also help us distinguish between similar-looking dogs and cats." He still leaves the dressing-up to the more "fashion conscious" volunteers.
Since its inception, Pawsitive Shelter Photography has photographed more than 23,000 animals, and the results speak for themselves. In 2011, more than 2,050 animals were euthanized due to time limitation – meaning the animals spent too long at the shelter and had to be put down because of space constraints. In 2019, that number had fallen to zero. In fact, the live release rate for all dogs taken in by OCAS in 2019 was 94 percent, and for cats it was 74 percent.
Wean and Reines have three dogs of their own, Ziggy, Zoey and Bella. All three are rescues. (facebook.com/pawsitiveshelterphotography)