Ryan Marshall was bored.
;
;So he came up with an idea.
;
;What if he created a contest featuring teams of people (in costume, of course) running around downtown Orlando on a Monday night, solving riddles and taking pictures? And what if that contest were held at a bar, so that each time teams checked in after taking pictures they had a round of drinks before heading back out?
;
;Thus, Photo Royale was born. Ten teams of six people competed in the first (but not the last!) contest July 10. Judges examined their photos a week later to make sure teams had met all the challenges (getting a photo with a shopping cart in it, for example). If art was created that night, fine. But that wasn't the objective.
;
; "My goal was to have it so that everyone who played would say it was the best time they'd ever had downtown," says Marshall. "That was the consensus I heard."
;
; His team – the Future Failures of America – won, by the way, but Marshall insists the contest wasn't rigged.
;
; Look for Photo Royale II in early September.
;;
;;
;I see you baby, shaking that ass (at Independent Bar)
;
;;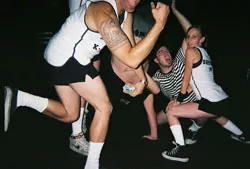 ; Team East Coast X-posure performing a required dance
;
;;
;Team Man Cabaret gives a tow
;
;;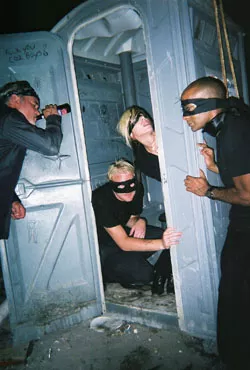 ;Team Cat Burglar sniffing out 'downtown's worst bathroom'
;
;;
;A member of Team Cat Burglar with a scantily clad denizen of the night
;
;;
;Stark, yet somehow beautiful
;
;;
;'Worst tattoo' category
;
;;
;Assignment: 'include a shopping cart in a photo'
;
;;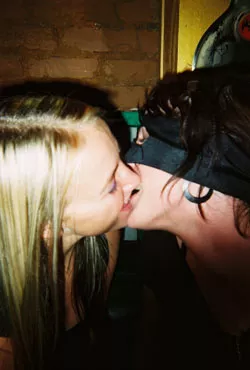 ;Assignment: 'Make out ...
;
;;
;... with a stranger'
;
;;
;Team East Coast X-pozure checks off the swan boat assignment
;
;;
;Team Bizarro Matador in a staged smackdown
;
;;