Page 2 of 6
The Big Chill: IceBar Orlando
The first thing you need to know about Icebar, opened by Orlando resident Patz Turner in 2008 after she visited an icebar in Sweden, is that you will absolutely want to wear the parkas and gloves the "ice princesses" at the front door offer you with your admission fee ($12.95 if you buy online, $19.95 and up at the door).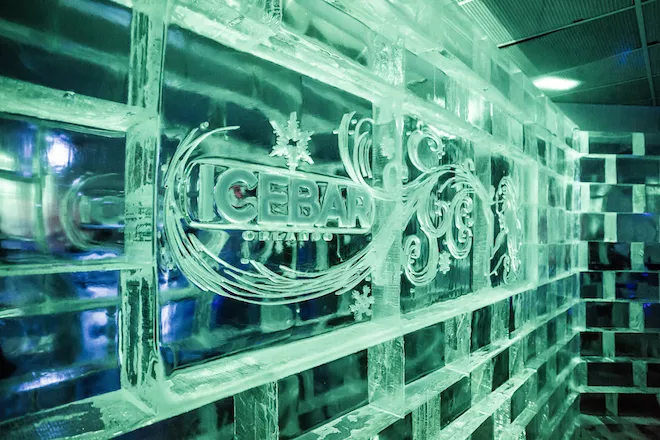 It's literally freezing inside the Icebar, which is a permanent room constructed from 70 tons of carved ice – from the walls to the bar decor to the glasses from which you sip your icy cocktails, everything in the bar is made of ice, which means they keep that room cold.
The thermometer measured a frigid 20 degrees during our recent visit, and even though they cover the barstools – also made of ice – with faux-fur pelts, sitting down is something of a chilling experience. Don't worry – the entire building isn't an ice palace. The icebar is actually just one room in the larger facility, which also houses the less dramatic – but far warmer – Fire Lounge where you can recover after your foray into the arctic.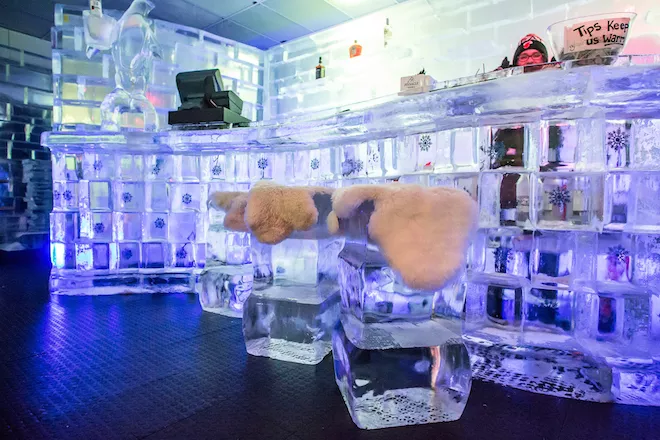 Icebar Orlando, 8967 International Drive | icebarorlando.com