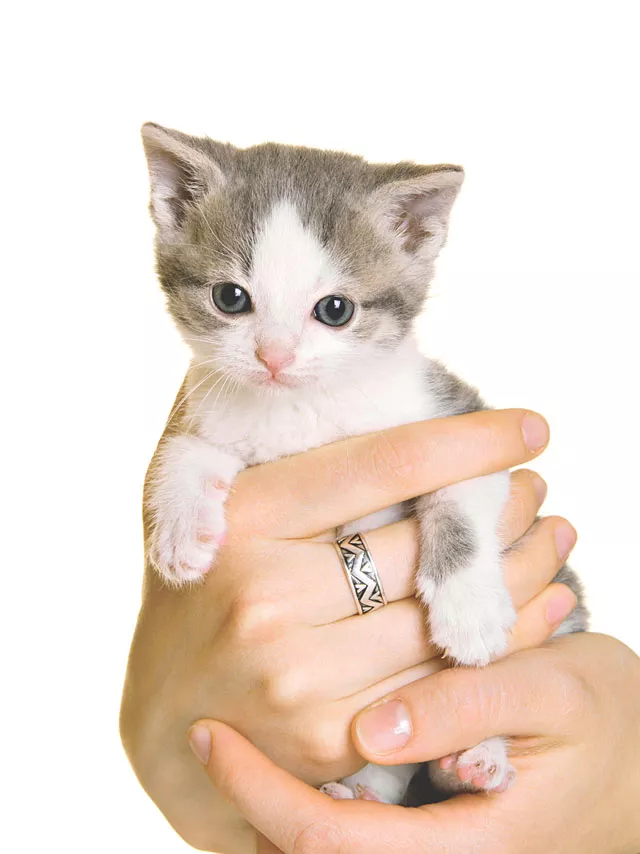 Nobody can resist a cute puppy or kitten – just look at the Internet, where funny cat videos drive more traffic than our city's Lynx bus system. But before long, kittens and puppies grow up into cats and dogs. Their cuteness wears off, they need exercise and stimulation and sometimes they wreck stuff. That's when a lot of animals find themselves homeless – left behind at shelters, or worse, set loose to fend for themselves (where they often make more unwanted pets who end up in the system each year). A lot of them don't make it out of shelters alive.
Here's the good news: Orange County Animal Services reported in 2011 that euthanasia was down to a total of 10,088 animals, compared to 2007's figure of 13,434. Meanwhile, the number of adoptions and pets being released to rescues has gone up.
These days, you can find a rescue organization that caters to every breed of dog and cat, not to mention other species of animal. We contacted seven rescue organizations in the area who are on the front lines of rescuing cast-off, unwanted and neglected animals and profiled them below. Think of them next time you're looking for a pet – or a way to volunteer with animals.
Pet Rescue by Judy
WEBSITE: petrescuebyjudy.com
FOUNDED: 1992
SPECIALIZES IN: Cats and dogs
ANIMALS ADOPTED OUT EACH YEAR: An estimated 1,500
ANIMALS UP FOR ADOPTION NOW: 92 dogs and 187 cats. The numbers change constantly as adoptions and rescues happen daily.
If you visit the awkwardly quiet Oviedo Marketplace on any weekend, you may hear the odd echoes of oohing and aaahing, mingled with barking and meowing coming from somewhere inside the nearly abandoned mall. The sounds come from the only lively storefront in the whole marketplace – the one occupied by Pet Rescue by Judy's adoption center.
Founded by animal lover Judy Sarullo in 1992, Pet Rescue by Judy is one of the most well-known rescue organizations in Central Florida. The organization runs a no-kill facility in Sanford as well as the Oviedo adoption center, and its volunteers are the heart of the organization.
"I love what I get to do there and wouldn't change anything," says Bailey Walker, who has been volunteering for the nonprofit since 2011. "The animals are great, and I enjoy being a part of giving them the help they desperately need."
After being brought into the rescue, each dog or cat is groomed, checked and treated for fleas, ticks, heartworm or other medical issues, then microchipped. All of the
animals are spayed or neutered before being adopted out through an adoption center or at various events where the rescue
brings animals to meet and greet with the public.
While rescue is a huge part of what Pet Rescue by Judy does, the organization knows that rescuing animals alone won't eliminate the homeless-pet problem, so it makes education a significant part of its mission. Pet Rescue by Judy educates its adopters, foster homes and the public about proper care for companion animals, the importance of spaying and neutering pets to prevent overpopulation problems, and where to find low-cost spay/neuter resources in the community.
Pet Rescue by Judy also has a special spot in its program for older pets, which are often overlooked in favor of adorable puppies and kittens. Animals more than 5 years old have lower adoption fees, and the Seniors for Seniors program helps the rescue match people 55 and older with older pets looking for a home: People who are 55 years of age and older can adopt pets more than 5 years old for half of the regular adoption fee.
Fallin' Pines Critter Rescue
WEBSITE: fallinpinesrescue.com
FOUNDED: 1990; became a 501(c)3 nonprofit in 2003
SPECIALIZES IN: Handicapped, displaced or unwanted exotics, as well as farm animals, birds, squirrels, rabbits, wallabies, wallaroos, ferrets, horses
ANIMALS ADOPTED OUT EACH YEAR: Hundreds. In a month's time, they take in about 150 animals. Last year alone, they took in 879 animals just from Orange County Animal Services.
ANIMALS UP FOR ADOPTION NOW? About 260
Florida may be known for its exotic wildlife, but it's not every day you come across wallabies here. But at Fallin' Pines Critter Rescue in Christmas, the Australian marsupials roam a four-acre spread.
If you want to adopt a puppy or a kitten, you've got your pick of the litter (ha!) when it comes to rescue organizations – but if you're thinking more along the lines of sugar gliders, boa constrictors or pot-bellied pigs, you need to find a place like this one, which specializes in unusual and exotic pets.
Not knowing how to care for these unique animals can be costly – more importantly, it can be distressing and dangerous for the animals. That's why Fallin' Pines encourages potential adoptive families to learn everything they can before adopting an oddball pet. And while Fallin' Pines will offer as much education as possible to potential adopters, they aren't shy about refusing to adopt to people who don't do their homework or understand the responsibilities of housing an exotic animal.
"Learn how to take care of it first before you adopt," says Fallin' Pines Critter Rescue founder and executive director Shirley Cannan who, along with three volunteers, takes care of hundreds of displaced
animals.
Before this organization came along in 1990, many owners who found themselves in over their heads with exotic pets didn't have anywhere to turn but wildlife refuges (Cannan used to volunteer at one). But when the refuges refused former pets, owners would just set them loose.
"Now people have an out," Cannan says. "So many animals get left at my gate, but I don't care. At least they're here, and they will be safe. They're not dumped along the road somewhere."
Fallin' Pines Critter Rescue takes in distressed animals from all over the world; while you won't be able to take a marsupial home, there are plenty of exotic birds, farm animals and reptiles to choose from. Just don't say we didn't warn you: When you speak to Cannan about adopting one of these unusual little (or big) critters, you better know what you're getting yourself into.
Dolly's Foundation
WEBSITE: dollysfoundation.org
FOUNDED: 2011
SPECIALIZES IN: Pit bulls
ANIMALS ADOPTED OUT EACH YEAR: 25-30 in its first year, 100 last year, 22 so far this year
ANIMALS UP FOR ADOPTION NOW? Nine
When Erica Daniel started working at a local animal shelter five years ago, she noticed the disproportionate number of pit bulls among the dogs looking for homes. She was drawn to the misunderstood dogs and quickly fell in love with the breed; in 2011, she formed Dolly's Foundation to help more of these unwanted pit bulls find permanent homes.
For Daniel, who was born and raised in Central Florida, Dolly's Foundation is not just about rescuing dogs – it's also about making an impact on the community. Her organization educates the public about the breed stigma, works with local clinics to offer affordable spay and neuter services, and helps low-income families take care of their dogs, whether that means paying for a pet's medical care or partnering with other local organizations to help owners in need.
"Our goal is to change our community for the better," Daniel says. "By changing the lives of the humans in our community, we will in turn change the lives of the animals in our communities."
This unique philosophy is what Daniel believes separates Dolly's Foundation from other rescue organizations. The goal, Daniel says, is to try to help pit bull owners and their dogs be the best they can be, and to help the public better understand this type of dog, which for many is a beloved family pet – not the stereotypical monster some imagine them to be.
"Pit bulls are just dogs," she says. "Judge every dog as an individual."
Kindness For Cats Inc.
WEBSITE: kindnessforcats.org
FOUNDED: 2005; became an incorporated nonprofit in 2008
SPECIALIZES IN: Cats
ANIMALS ADOPTED OUT EACH YEAR: 50-200
ANIMALS UP FOR ADOPTION NOW? 12
If you've ever walked into Orange County Animal Services (OCAS), you've likely seen it: cages upon cages of cats, of all ages, colors, sizes and types, all of which have been abandoned or found roaming the streets. Some are adopted, but many more – thousands – are euthanized before homes can be found for them.
The high number of cats put to sleep, compared to the low number of cat adoptions going on in Orange County, inspired a small group of OCAS volunteers to form Kindness for Cats, which works diligently to save the lives of as many adoptable kittens and cats that come through the shelter's doors as possible. Although a tiny David organization compared to the county's Goliath of a shelter, Kindness for Cats accomplishes more than you might think.
First, they increase exposure for cats that are still in OCAS waiting to be adopted. Then the organization has a unique chance to educate potential adoptive families, as well as the general public, about the joy of rescuing a pet, the basics of caring for a cat, and most importantly, the importance of spaying and neutering to prevent overpopulation. Most times, all of these efforts are linked.
Cindy Patton, founder and CEO of the organization, believes that rescuing pets goes hand in hand with the responsibility of spaying or neutering them. "Most rescue animals are spayed or neutered prior to adopting out," Patton explains. "But folks 'rescue' on their own then don't spay or neuter them." This increases the number of unwanted cats and makes the mission of Kindness for Cats that much more difficult to accomplish. Volunteers like Patton, however, remain undeterred in their desire to save lives, and while they can't save every cat that comes into the Orange County Animal Services shelter, their persistence in educating the public about the benefits of adopting a rescue as opposed to, say, buying from a pet store is not easily shaken.
Florida TRAC
WEBSITE: fltrac.net
FOUNDED: 2009
SPECIALIZES IN: Thoroughbred horses
ANIMALS ADOPTED OUT EACH YEAR: 50
ANIMALS UP FOR ADOPTION NOW? 100
What happens to thoroughbred horses when they've been permanently injured or retired and can't race anymore? You probably don't want to know.
"We are one of the few programs that take in injured or retired racehorses from the track, so we fulfill a big niche," says Cassie Klein, Florida TRAC volunteer website manager and horse trainer. "Without us most of these horses would have been sold to slaughter or neglected the rest of their lives."
Florida TRAC takes in horses from all around the state. Sometimes they even take in horses from out of state, since there really aren't enough horse rescues to take in the number of animals who can't race anymore – or, for that matter, simply
aren't wanted because they don't perform well.
"Not all of our horses came to us from injury," Klein says. "Some just didn't make good racehorses."
Florida TRAC matches retired racehorses with families that will recognize a horse's needs and talents. Adopted horses have made good family pets, trail horses, show horses or pasture pals, and some have gone on to second careers in eventing, jumping, dressage and hunting. Others work in vocational and life skill programs with children and adults. The organization keeps adoption costs low to make sure that horses go to the right homes, and they work diligently to ensure that the horses go to those people who can understand the truth about these pets: "Rescue animals are not always broken, they're not always 'second-hand' animals," Klein says. "They're just animals looking for the same love, care and attention that any animal would need."
In Harmony With Nature Animal Haven
WEBSITE: inharmony.petfinder.com and kimkapes.com/inharmony.html
FOUNDED: 2007
SPECIALIZES IN: Wolves, wolf dogs, Northern breeds, shepherds and some exotics
ANIMALS ADOPTED OUT EACH YEAR: 50
ANIMALS UP FOR ADOPTION NOW: 30
Kim Kapes' life has revolved around rescuing animals. After a serious injury ended her career as a firefighter in Virginia, she moved to Orlando and her love of animals took over.
She worked in zoos, where she gained valuable experience learning about animal behavior, and she opened a parrot and wildlife sanctuary. Over time, the organization's website says, other animals began "finding their way" into the sanctuary, and its mission had to change. It evolved into In Harmony With Nature Animal Haven, which today is a safe place for animals of many species – especially wolves and wolf dogs. A strange evolution? Not so much, according to Kapes.
"I began to see a gift I had with reading animal behavior and started to focus on the more intense animals," she says. "That moved into working with wolves and wolf dogs, as there is not much help available for these canines."
The organization, which currently exists on a humble two-acre spread in northwest Orlando, is planning to expand its facility onto 30 acres, where it can build a nature retreat where wolves and other animals can live in a more natural setting – and where In Harmony With Nature can provide public education about wildlife rehabilitation and conservation.
"We work on bringing peace and harmony not only to the animals but to the people who are looking for that connection as well," Kapes says.
Florida Little Dog Rescue
WEBSITE: floridalittledogrescue.com
FOUNDED: 2009
SPECIALIZES IN: Primarily dogs under 25 pounds, but larger breeds on rare occasions
ANIMALS ADOPTED OUT EACH YEAR: Since 2009, a total of 2,105
ANIMALS UP FOR ADOPTION NOW? 40 (with others in foster care until they are ready to be put up for adoption)
Unique rescue ventures are all in a day's work for longtime rescuer Laurie Johnson. Introduced to the world of dog rescue at an early age by her mom, Johnson started Tallahassee Big Dog Rescue at the age of 18, an organization focused on rescuing Great Danes, Dobermans and other large breeds. When she got married and moved to Orlando, however, her husband's dog allergies led her to downsize – she started working primarily with breeds weighing less than 25 pounds. Her efforts evolved into Florida Little Dog Rescue, which she co-founded with Dana Van Zandt in 2009.
"Over 75 percent of our dogs come from Polk and Osceola shelters," Johnson says. While they still rescue a good amount of dogs in Orange, Seminole, Lake and Brevard counties, she says that "Polk and Osceola have more need." While there are lots of rescues operating in this area, she says, there just aren't as many taking in dogs from Polk and Osceola.
Johnson says the organization has a guiding principle for every adoption it facilitates: "We are here to find dogs their people, not to find people their dogs," she says. That's because, as Johnson points out, it's never a dog's fault that it has been abandoned.
"Most dogs are in rescue not because they are bad dogs, but because they've had bad owners," Johnson says. "They are very appreciative dogs and very grateful, [and] they will appreciate good ownership because they know what bad situations are."