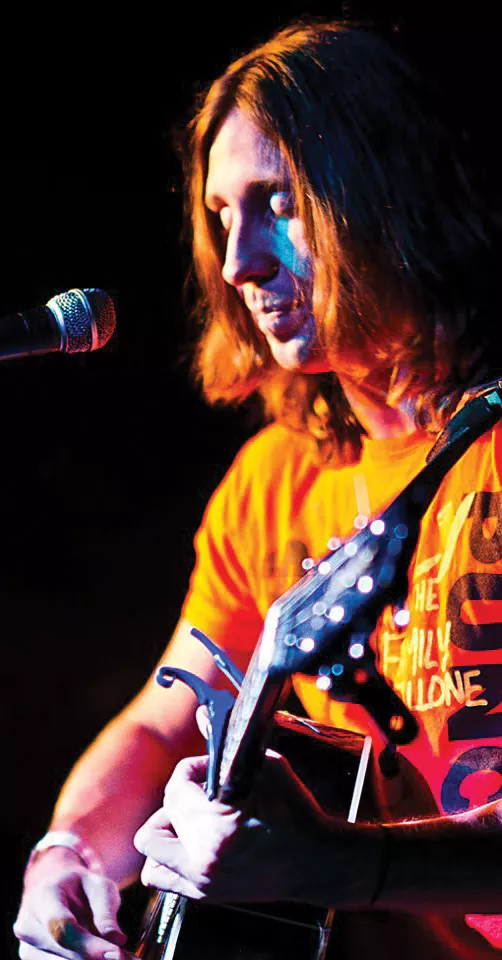 "The album I've been listening to heavily as of late is Monsters of Folk's self-titled debut. MOF are a folk-rock supergroup featuring Conor Oberst and Mike Mogis of Bright Eyes, Jim James of My Morning Jacket, and M. Ward. Each of the musicians (Mogis being the only one who doesn't sing) contributes their own unique approach to writing a song. If you're familiar with the individual musicians, then you can probably pick out who came up with the basis for a particular song. But without something from all four talents, you could find yourself wanting more. The songs are very sincerely written, but you still feel a tight camaraderie in each composition. Musically speaking, my favorite aspect of this album is the harmonies. I'm not particularly fond of them, normally, but the ones featured on this album are too fitting not to appreciate.
Fortunately enough, this album does not give you the feeling that four friends are sitting around a campfire, strumming guitar and 'mailing it in.' People tend to put an asterisk next to a band's name if it's a supergroup of any kind. It's unfair, however, to treat this band like that."
Local rockers Zap Dragon & the Attack play Will's Pub with the Roadkill Ghost Choir and Crawfishes 9 p.m. Saturday, Dec. 10.