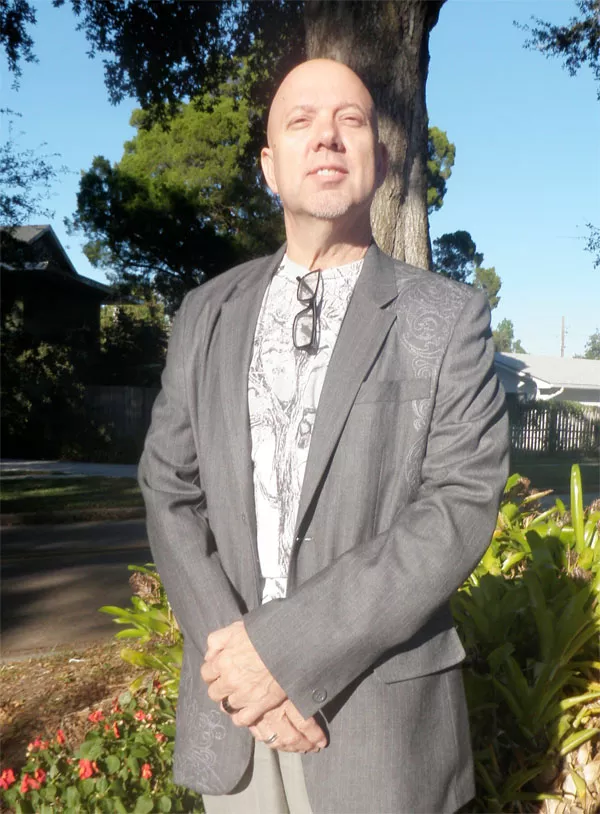 Central Florida's first emergency shelter for homeless LGBT teens, as well as a 24-hour support hotline, should be up and running before year's end.
A diverse group of local organizations working together under the name the Zebra Coalition recently acquired a building near downtown Orlando that it hopes to convert into a "central intake facility" for distressed LGBT youth. The building's lease option is being funded by the Zebra Foundation for Youth, a nonprofit headed by Orlando businessman Jeff Voss.
Voss, chairman of the Tavistock Group, a billion-dollar investment firm based in Windermere, is on the board of directors for the Center for Drug Free Living. It was there that the idea to create an alliance to support "youth of a different stripe" came about in 2007; a year later, the formation of the Zebra Coalition was announced.
Today, the coalition includes practically all of Central Florida's LGBT youth support groups, such as the Orlando chapter of Parents, Friends, and Family of Lesbians and Gays (PFLAG), Be Real and the Orlando Youth Alliance. It also includes offices from three local universities (Rollins, Stetson and UCF), two city government departments (Orlando Police, Housing and Community Development), and many local nonprofits (Coalition for the Homeless, Human Services Associates, Hope and Help Center of Central Florida, to name a few).
Organizer Philip Toal – also from the Center for Drug Free Living – says the coalition's goal is to provide "comprehensive care" to teens who have been rejected because of their sexuality, with the Zebra House acting as a hub. Eventually, Toal says, each young person arriving at the house would be assigned a case manager who could call on different coalition member groups to help, depending on the situation. In the case of a teen being kicked out of his or her home, PFLAG may be tasked with communicating with the youth's parents to try and help mend the relationship. If it's a matter of depression over one's sexuality leading to drug use, then intake staff may refer the young person to support meetings by the Orlando Youth Alliance (held at the new house) and counseling by the Center for Drug Free Living. "We would all bring our own areas of expertise together to do the best job we can," Toal says.
Toal expects the hotline to be up and running within weeks – he says he recently trained 43 volunteers to work the phones – but is quick to warn that the house's services will not be robust at first. "We're going to pull things together one at a time," he says.
Toal says that so far, the coalition has been contacted for help by only four young people, all of them already out of high school. But he expects that once the hotline and house are operational, the coalition will receive more calls.
Keith Theriot, program manager at Orlando's Housing and Community Development Department, agrees. "Once word gets out, I think it'll take off very quickly," he says. "But hopefully we won't have very many people.It would be nice to know that the serviceisn't needed."