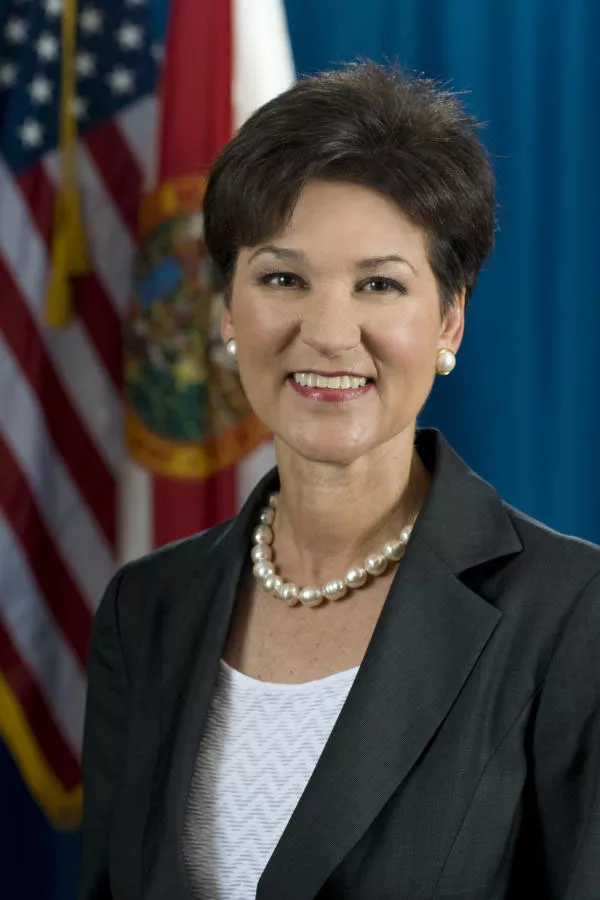 Alex Sink ran a completely incompetent campaign and managed to lose to a "character" like Rick Scott. I know a lot of people will say "Rick Scott bought the election." I don't buy it. Nobody offered me money for my vote. I think Alex Sink lost because:
1) She misused the Medicare fraud issue to call Rick Scott a fraud and a person with no integrity or character. The truth is that people already knew about Scott's character and either cared or didn't. Sink did not stand to gain anything by implying that Scott is a criminal, especially since he was never charged with a crime. As a result, she missed a golden opportunity: Scott billed himself as a stellar businessman who knows how to grow a business; Sink needed to drive home the point that the Medicare fraud issue shows that Scott recklessly grew his business faster than he could control and took too many risks. Instead of using the Medicare fraud issue to question Scott's integrity, she should have used it to defeat his core argument.
2) Sink failed to highlight that she is more fiscally conservative than the Obama-Pelosi monster that Scott's ads made her out to be. She didn't have any effective pushback to charges that she was nothing more than Maxine Waters with a bad haircut, or Barney Frank with a good haircut. If comparing Sink to Nancy Pelosi is fair game, why not compare Scott to Christine O'Donnell? Scott compared Sink to a liberal ideal that doesn't really exist; the same should have been done in return.
3) Sink's ads claimed that, as Florida's CFO she "ran the state's finances." Whoever gave the OK for that language should have been fired immediately. First of all, nobody knows what the state's CFO does, so it was up to Sink to tell us. And given the state of the economy and the pension-losses issue, she should have minimized the CFO's job rather than imply that she controlled the state's financial situation. She could have said that the CFO is the person who signs the checks ordered by the legislature, or carries out the governor's spending. Claiming to "run the state's finances" at a time when people are skeptical of the state's finances was a disaster. Because of that mistake, she spent a lot of time clearing up misconceptions rather than getting her message out.
4) Sink did nothing to highlight Scott's social agenda. Given the fact that she was likely to win handily in urban areas, I can understand her reluctance to hit the social-conservative issues hard. However, when Scott can't balance the budget as promised, he's going to cover his backside by focusing on coastal drilling, abortion ultrasounds, immigrants, anything anti-gay, everything Sarah Palin and little American flags for real Americans who love America.
5) There were other little issues as well. For instance, Sink hired Nancy Argenziano as a consultant. Argenziano was a former Florida Public Service Commission chair who took a functioning commission and turned it into a overly political and contradictory mess. Why would Sink bring that into her campaign? Also, the debate snafu: If the rules say "no text messages" then that means you don't even look at a BlackBerry. If there is an emergency, or your family has been in a plane crash, your aide will tell you. When Sink looked at that text message, she should have owned up to it. "Hey, Rick, my aide put this in my face and I looked at it. Here is the message, how do you want to deal with this?" Sink also didn't seem to know whether her banking background was a good or bad thing. Hint: It's your background, and therefore must always be good. If it isn't, then apologize that you ever got into banking in the first place. She also called UCF students "USF" students. How do you not know the difference between USF and UCF when you're based in Tampa? When a highly favorable constituency boos you at the beginning of your campaign, that's not a good sign.
Sink blamed her loss, in part, on the White House, saying that Obama is "tone deaf." But really, Sink was the only tone-deaf candidate in this race. This was her election to win. She blew it because she decided that yelling "Medicare fraud!" was enough to win, and it wasn't. That's tone deaf. And by "tone deaf" I mean incompetent and stupid.