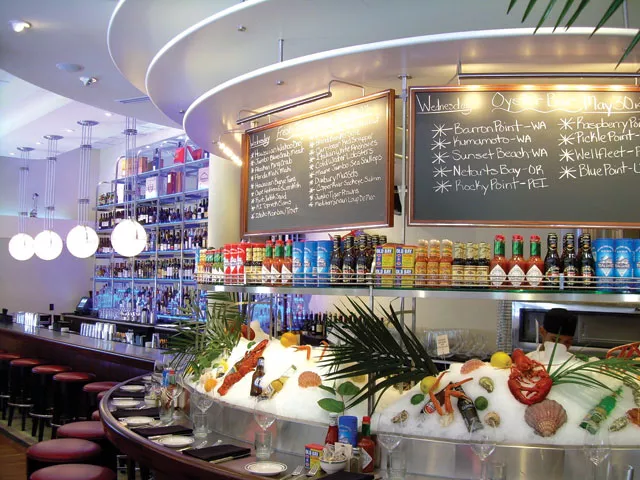 The Oceanaire Seafood Room
Returning for its seventh year, Magical Dining Month will again tempt the city's fine-dining set. Visit Orlando, the tourism bureau, has cajoled more than 70 area restaurants into offering up their finest fare with specially priced three-course menus for the entire month of September. And while most of the eateries would be considered on the higher end of the food chain, the options not only run the gamut when it comes to locale (you'll find restaurants strung from Lake Buena Vista to Lake Mary), but also as far as flavor profiles: sustainable Italian dishes by locavore Melissa Kelly's Primo; Asian inspirations and sushi at Dragonfly Robata; innovative gastronomic creations at Winter Park's Luma on Park; meat, meat and more meat at newer I-Drive churrascaria Fogo de Chão; and sweet endings at French mainstay Le Coq au Vin, just to give a taste.
Each $30 menu (appetizer, entrée and dessert) can be viewed on Visit Orlando's website, and reservations are requested for most spots. We suggest browsing through the online menus beforehand; that way you'll be able to narrow down your choices and also find the best bang for your buck. Among the dozens of menu items, our hungry eyes are set on the crispy blue cheese and beef short rib dim sum at Roy's Hawaiian Fusion, Cala Bella's diver scallop and lobster butter orecchiette, Emeril's Tchoup Chop's banana leaf-wrapped roast pork shoulder and the limoncello mousse cake at Andiamo Italian Bistro. One dollar from each meal will be donated to Orlando's Edgewood Children's Ranch, a faith-based nonprofit that supports local at-risk youth, ages 6-17, and their families through parenting classes and a residential coeducational program.