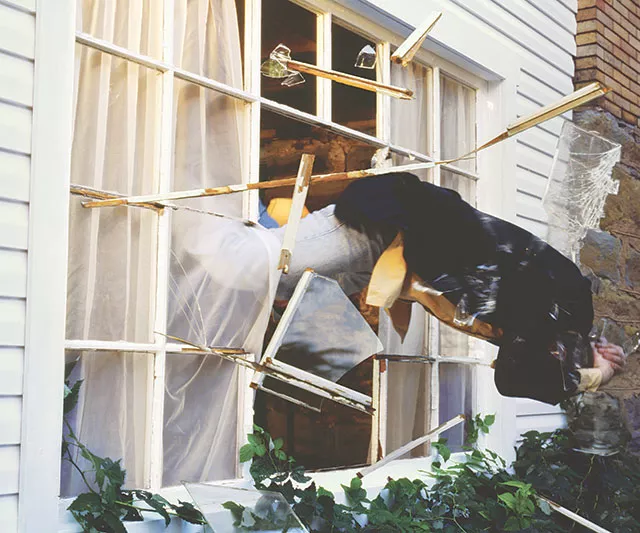 Kerry Skarbakka: "Window"
In his series The Struggle to Right Oneself, performance artist Skarbakka documents himself in the catastrophic split-second: falling down stairs, throwing himself out a window or off a building. There's no Photoshop fakery here; the falls are real, and broken bones have become a way of life for Skarbakka. (For some shots, he uses rigging wires, but in many, he simply flings himself into the moment.) The photographer began this series after 9/11, which bestowed upon the world several haunting and indelible images of falling people.
"We live in a world that constantly tests our stability," Skarbakka says. "What [does] it mean … to simply let go?" Kerry Skarbakka's photographs will be displayed in the main Snap exhibit, Motion to Light, at 1427 Alden Road. At the Friday-night opening, Skarbakka will be part of Salon Talk, a panel of artists discussing their work displayed at Snap.