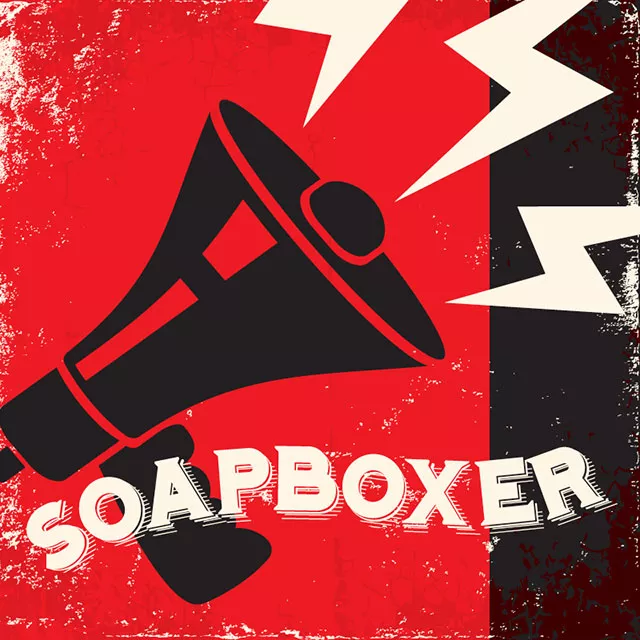 Let's cut through the bullshit: Stand Your Ground is a stupid law. It's a stupid law that encourages stupid people to do stupid things.
Stupid people like Michael David Gunn, who fired 10 shots into a Dodge Durango last November when its occupants refused his demand to turn down their music. One of them, Jordan Davis, died. Later, Dunn told police he thought one of the teenagers had a shotgun. Under Florida's stupid law, it doesn't matter that this gun is fiction. It only matters if Dunn can convince a jury, when he goes on trial later this year, that he believed it existed.
Stupid people like Wayne Butler, a Port St. Joe man with a habit of calling black children in his apartment complex "niggers." When a black neighbor named Everett Gant went to Butler's house to talk to him about it, Butler opened the door and shot Gant in the eye with a .22-caliber rifle. Butler called 911 and went back to eating dinner. He told the sheriff's office that, according to an affidavit, "he did not understand the problem. He had only shot a nigger." He, too, is seeking immunity from prosecution under Stand Your Ground.
Stupid people like Trevor Dooley from Valrico. In 2010 Dooley approached a man three decades his junior, David James, demanding to know why he was allowing a teenage skater to use part of a community basketball court. An argument ensued. At one point, Dooley lifted his T-shirt to show off his handgun. As Dooley turned to leave, James apparently grabbed for the gun. There was an altercation, and James got the upper hand. Dooley said he feared for his life, so he shot James dead. Dooley is now serving eight years for manslaughter.
After the public outcry last year after George Zimmerman shot unarmed teenager Trayvon Martin and claimed self-defense, we learned a lot about the Stand Your Ground Law, thanks largely to a blockbuster investigation by the Tampa Bay Times. We learned that this defense is remarkably successful; 70 percent of killers who invoke Stand Your Ground go free. We learned those whose victims are black are more likely to have their killings deemed justified than those whose victims are white. We learned that it has been used in bizarre, unintended ways (a West Palm Beach man invoked it after he beat a Jack Russell terrier with a chair leg). We learned that it has enabled drug dealers and gang members to walk scot-free. We learned it is applied unevenly, even capriciously, in different places around the state.
Under pressure, last year Gov. Rick Scott convened a task force to look at the law. Scott, however, wasn't about to defy the National Rifle Association. The task force was stacked with members who believed Stand Your Ground was the best thing ever. It ended up recommending that the law remain as-is.
This is a stupid law that leads to stupid tragedies, and it hasn't made anyone safer. In fact, in the two dozen states with Stand Your Ground-type laws, there's been no reduction in assaults or robberies, and the homicide rate has gone up by about 8 percent.
It's a stupid law that needs to be repealed. Not because people have no right to defend themselves. Of course they do, and of course they should. But Stand Your Ground isn't about self-defense – not really. You've always had the right to defend yourself or your loved ones from danger. What it says is that you no longer have to try to avoid danger, that if you so much as believe you may be endangered – whether that belief has any basis in reality or not – well, fire away. And the police will give you, not the dead guy, the benefit of the doubt.
We're not the Wild West, nor should we aspire to be. Roughly 15,000 concealed weapons permits are granted every month in Florida, and more than a million licenses have been awarded since the state began allowing folks to carry multiple weapons (!) in public. We're ripe for more Trayvon Martins.
If there's any good that could come out of Trayvon's death and Zimmerman's acquittal, maybe it's that the collective outrage will finally get us to take a long, hard look at our state's locked-and-loaded mentality.
Related content: Five Florida Stand Your Ground cases that make us shake our heads.