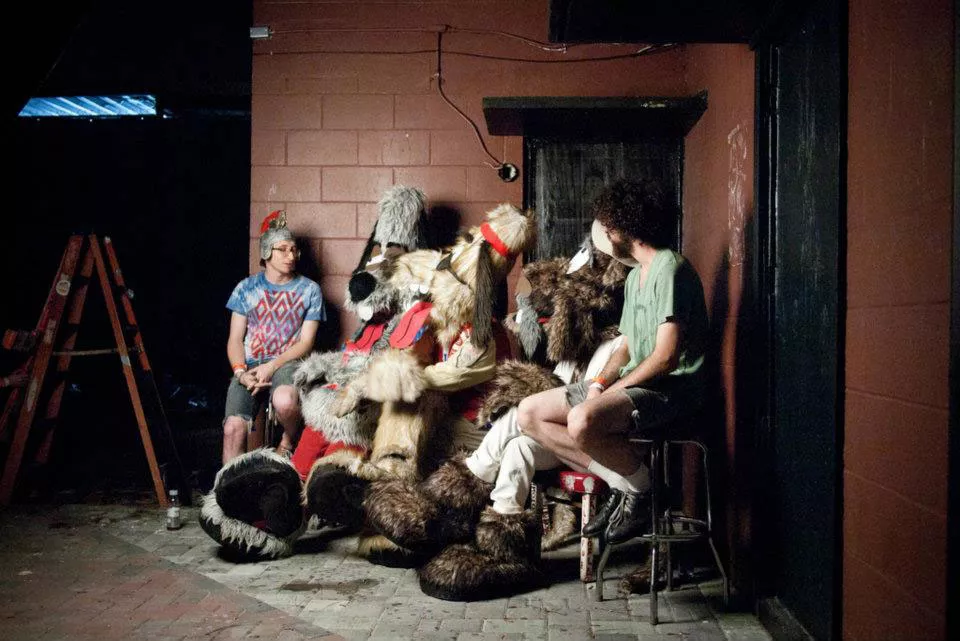 Man, Norse Korea nailed this town during their first year, and so it was fitting that on Jan. 26, Will's Pub was packed to celebrate the booking company's one-year anniversary with a free show including the now tragically defunct Yip-Yip. The beginning of the year was also when Colonial Lanes upped the punx with three punk takeover nights, including the No Qualms homecoming show, which ruled. Then, there was the Tiny Waves Mega Dance Party, which will make you feel rowdy just reliving through photos.
If you missed Orange You Glad in March, you must've been half-dead or insane (doggiewoggiez on Mills!), or maybe you were just hung over from attending one of Falcon's Dance of Days '80s/'90s emo revival nights. In April, Beautiful Chorus was born and debuted at the Festival of Light and Sound, and the what-would-we-do-without-you college radio station WPRK 91.5 FM turned 60. Next, the spring got trippy with Total Bummer 3-D, along with one of the year's most noble and just plain cool endeavors: a Muffs cover show at Uncle Lou's that spawned a Rock & Roll Camp for Girls in the summer, spearheaded by the much-missed Teenage Softies frontlady badass Abby Dahlquist.
Shit, it's summer already. June brought FMLY Fest to Orlando and was also my favorite installment of Radioshaq, Shaq to the Future, where mad scientists experimented on anyone willing and/or wasted on Peacock martinis. June was also when PostScript came out with a get-excited announcement that Ceremony would headline at Backbooth. (FYI, PostScript is now called Masonic Youth and is now based out of Philly.)
If you were in town for 4th of July and didn't make it down the sui-slide in Colonialtown, check out the photos and cross your fingers that Bill Tarpley will host a third next year. July was also when Instagram Bingo first occurred (before Instagram turned scandalous). The summer ended with beloved, pretty much cult classic event Nerdapalooza and the perfect pairing of throwback cover band the Continentals and Sock Hop Monday.
Fall was kind because it brought Redlight Redlight back to their new location on Corinne Drive. It's also when Lil Indies opened, making possible the acceptably cheesy I Don't See Nothin' Wrong '90s R&B night (best playlist award goes to DJ Lil Satan). Plus, there was a rad Fugazi tribute night in November, which also featured Wet Nurse performing Bikini Kill songs, which I couldn't stop grinning over.
Things cooled down, but that's when it's best to be outside, and Accidental Music Festival gave me a good reason to hang out in the Plaza parking lot and showed everyone how far Shine Shed's stage displays can go when they have no limitations (those puppets!). Finally, it almost goes without saying, but RalphFest represents the kind of closeness and cohesion this music scene can achieve when everyone plays nicely together. It could easily have been the best night of 2012. Additional props to local party planner extraordinaire Christina Rapson, who never fails to put together a special rotating lineup for Grandma Party Bazaar, and let's not forget that Orlandooom is back.
Let's keep this same momentum going for the new year, pleasekthx!