Happy Valentine's Day, Orlando. We have something for you better than a heart-shaped box of chocolates or a bunch of red roses: our annual selection of the people making your city a better, safer, more interesting place to live.
Orlando is always growing and changing, constantly refreshed by newcomers and new concepts. But those who stay and dig in are the ones we love best – the true dreamers visualizing a better city and working to make their dreams real.
Our 2018 honorees create art, set policy, feed the hungry, comfort the afflicted – and know how to host a great night out. All of them deserve your attention and appreciation, and we count ourselves lucky to share the city with these people we love.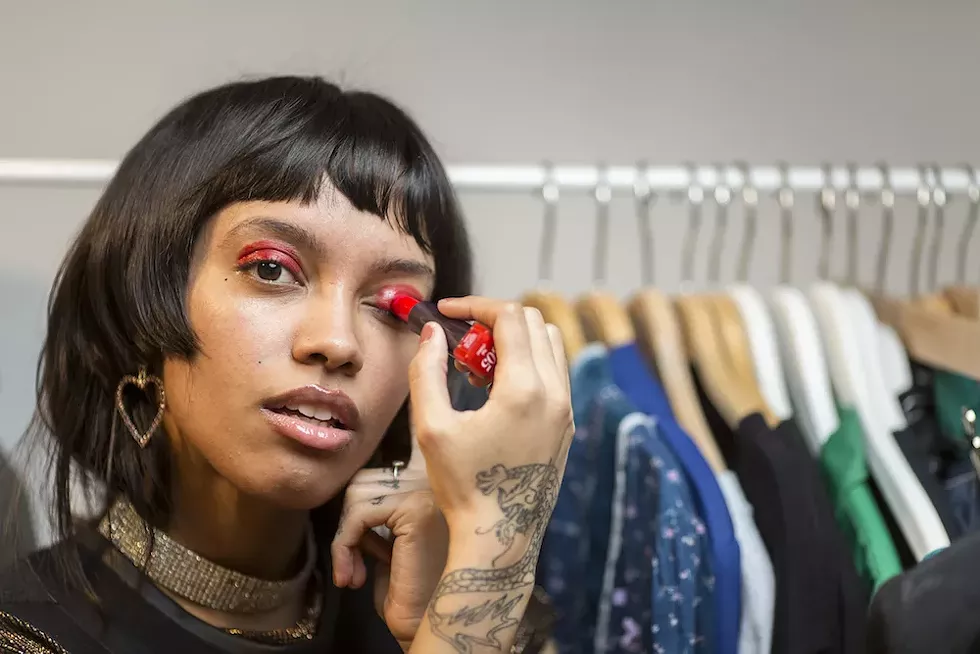 Vanessa Barros Andrade
Artist, DJ, business owner
In 2016 Vanessa Barros Andrade staged a faux fashion show online called Puffy Pain. As a conceptual art goof on consumerist obsession with designer labels, she took secondhand cast-offs and festooned them with designer labels – Gucci, Miu Miu, even Thrasher – but in cheapo puffy paint applied with a child's toy. She recruited friends to walk a fake runway and streamed the whole thing live on Facebook. But then a funny thing happened: People actually started messaging her to buy pieces.
Barros Andrade sees a direct through-line between Puffy Pain and her newest project, A-Shop. A-Shop on Colonial and Mills occupies the former A Place Gallery space and exists in the strange realm between retail, the virtual world and performance art. To Barros Andrade, A-Shop is the logical next step from A Place: "a more tangible and digestible form of conceptual art." A-Shop is the only local brick-and-mortar spot to buy internet-famous designers' clothes; live DJ sets are streamed from the space, and A Shop regularly hosts drag performances and electronic music events. Barros Adrade presides fabulously over the whole scene, a world where conceptual art and outrageous fashion seamlessly blend; the Shop is a reflection of her manifold aesthetic obsessions.
Barros Andrade, a no-nonsense 27-year-old of Cape Verdean descent, has been a mainstay in the fringe art scene in Orlando for years now, working with Time Waste Management, Agencies and Art in Odd Places in the mediums of video art, zines and staged installations like 2015's "One Day We're Gonna Live." 2017 was a banner year for her. She began DJing – partly due to early encouragement from local DJ Nigel John – and quickly found herself fielding offers to play DIY techno and house nights here and in Miami. A-Shop gathered notice and attention, including a Best of Orlando nod from OW. She collaborated with artist Elizabeth Mputu to stage "Night/Shift: An Evening of New Media," a pop-up event at Orlando Museum of Art, last summer. Barros Andrade describes it as "a reflection of night life," complete with drag performances and DJ sets, that "bridged the gap between Orlando's DIY art scene and the museum." In her most recent project, she devised and staged an art show on the virtual reality "Animal Crossing" game. "In the game you can collect materials to make random objects," she explains. "I'm using the game as my studio practice and then I'm also displaying my finished 'work' in the game."
"Vanessa serves up relevant innovation to the Orlando community as she's a radical artist of color keenly ahead of the culture curve," says Ed Woodham, founder-director of the Art In Odd Places festival. "She's brilliantly irreverent at a time when blasphemy is crucial."
Barros Andrade cannily ties marketing strategies and internet hype to conceptual art concepts, and her reasoning is savvy as fuck. "Branding and hype are 100 percent creative outlets, especially for black people," she says. "I think all representations of blackness by black people should be seen as creative and artistic, even if it's 'just a selfie on the internet.'"
Barros Andrade is committed to staying in Orlando for the duration, resisting the lure of bigger cities. "I see potential in Orlando," she says. "I like working and building where I started."