As the summer theoretically draws to a close and autumn approaches – if we actually had seasons, of course – the concert season heats up as musicians of the underground, superstar and throwback varieties hit the road in a mad rush to beat winter. (Or to spend winter in our sunny climes.) It makes for about three packed months of live music of all stripes. There's something for everyone on this list – the truly adventurous should treat it like a scorecard and try to catch 'em all!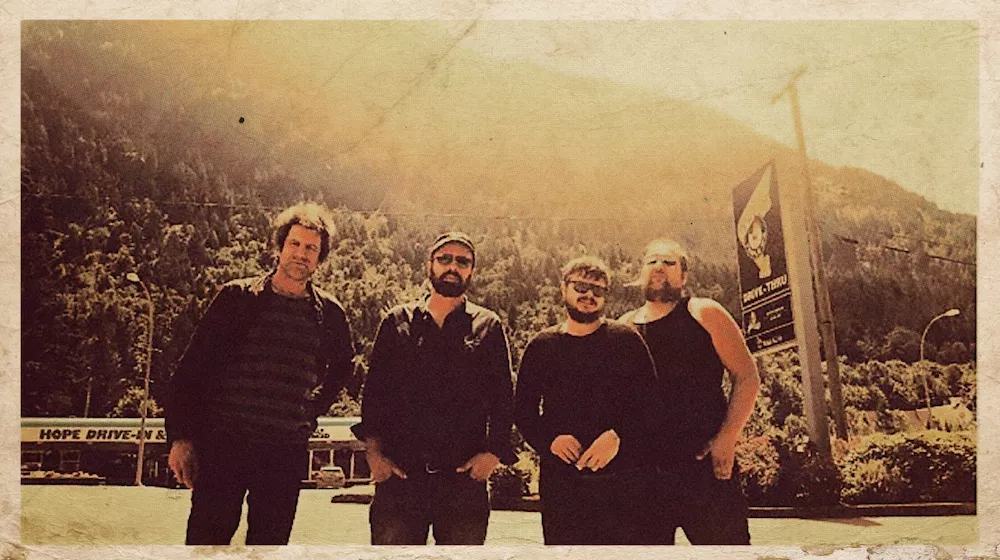 Sept. 16
Swervedriver
7 p.m. at the Social, thesocial.org, $25
The only Florida show for these reunited British shoegaze-noisemongers is shaping up to be mind-blowing and eardrum-rupturing in equal measures. The band promises to run through epochal and much-loved albums Raise (1991) and Mezcal Head (1993) from start to finish. Prepare for bliss through punishment.
Sept. 24
Nas
8 p.m. at the Hard Rock Live, hardrock.com, $38-$115
One of the all-time greats in hip-hop, New York MC Nas has been honing his craft relentlessly since the early '90s, hitting an early peak with 1994's instant classic Illmatic. However, Nas' rhymes were built to last, as he followed up that album with seven other platinum releases. Still relevant decades later – soundtracking The Get Down and collaborating with Lin-Manuel Miranda – Nastradamus hits town with cutting-edge MCs Wale and Nick Grant.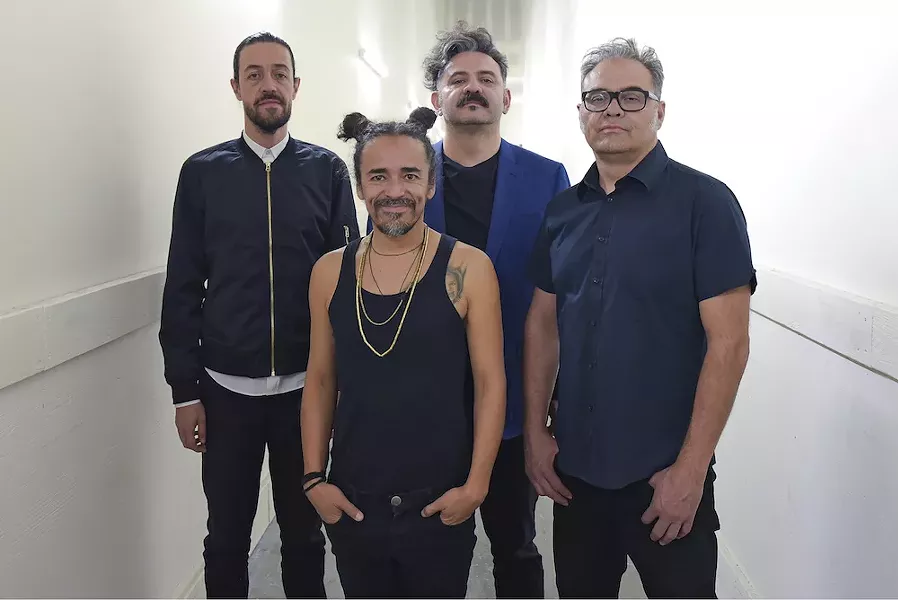 Sept. 29
Café Tacvba
8 p.m. at House of Blues, houseofblues.com, $39.50
Widely considered the most important rock band to emerge from Mexico, Café Tacvba have been fearlessly stretching the boundaries of rock & roll since the early '90s. From raw, folk-punk beginnings, the band has since restlessly experimented with genres as diverse as hip-hop, tejano and electronic music. They've won Latin Grammys and played Coachella, and the irony of them doing a triumphant U.S. tour as Trump continues blathering on about a border wall with Mexico will not be lost on any of the attendees at their shows.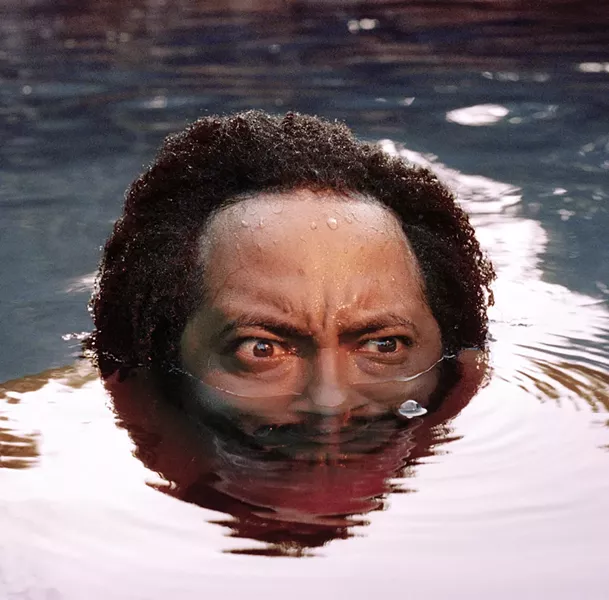 Photo by Eddie Alcazar
Thundercat
Oct. 10
Thundercat
8 p.m. at the Beacham, thebeacham.com, $20-$25
On his way down to play Miami's absolutely bonkers III Points electronic music festival, the enigmatic bassist/producer Thundercat touches down in Orlando for a hotly anticipated solo stand, touring his new album Drunk, an all-star affair featuring cameos from Kendrick Lamar, Pharrell, Michael McDonald, Kenny Loggins and Wiz Khalifa. Yet despite all that guest starpower, on record and on stage alike it's Thundercat who commands all attention.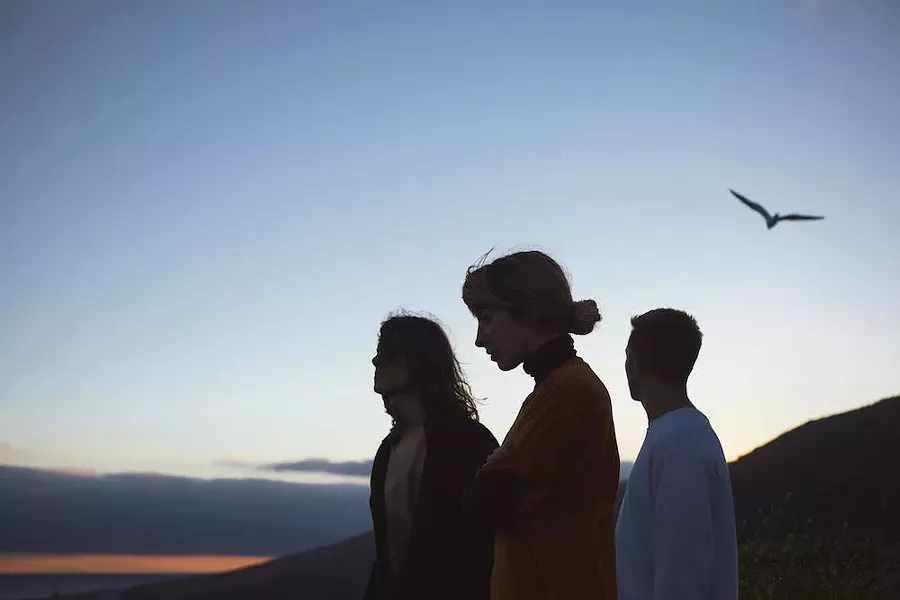 Oct. 12
Hundred Waters
7 p.m. at the Social, thesocial.org, $15
Though they call Los Angeles home now, electronic inner travelers Hundred Waters are Florida through and through, having got their start in Gainesville and recording for homegrown imprint Elestial Sound. They've come a long way, captivating a much wider audience, organizing the FORM Arcosanti festival and even signing with Skrillex's OWSLA label. See how far Hundred Waters has come when they play this Social show, one of only two Florida dates.
Oct. 15
Willie Nelson & Family
8 p.m. at Walt Disney Theater, Dr. Phillips Center for the Performing Arts, drphillipscenter.org, $59.50-$323
One of the most hands-down beloved and legendary figures in country music rolls through town as part of a truly never-ending tour. The (not quite) Red-Headed Stranger will be touring behind his newest release, God's Problem Child, but the man has a lifetime of classics to draw from. The chance to see an icon in such an intimate theater venue (instead of, like, an enormodome) is not to be missed.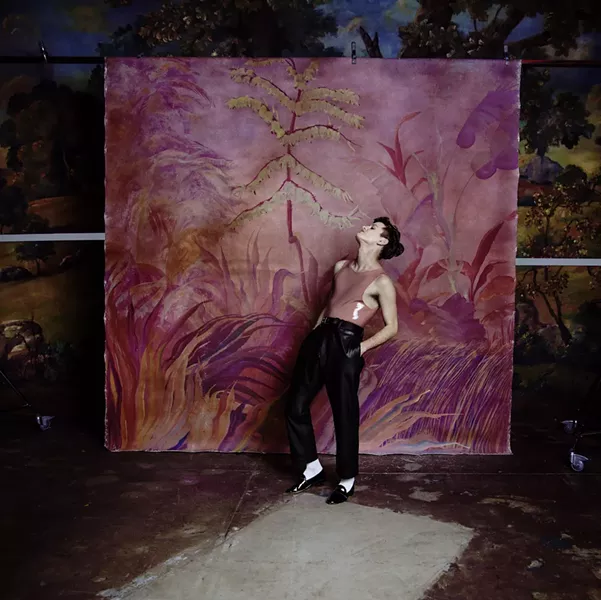 Photo by Inez Vonoodh
Perfume Genius
Oct. 16
Perfume Genius
8 p.m. at the Social, thesocial.org, $21
Indie-pop enigma Perfume Genius slots in an intimate solo show at the Social in between bigger dates supporting British group the xx. The heartbreak maestro is touring behind critically lauded new album No Shape, which expands his usual ghostly vocal-and-piano hymns into full-blown outsider anthems. A night sure to break hearts.
Oct. 22
Halsey
7 p.m. at Amway Center, amwaycenter.com, $26-$300
Electropop chanteuse Halsey will be crossing the country in the company of Charli XCX and PartyNextDoor to promote her new album, Hopeless Fountain Kingdom, the follow-up to 2015's concept album Badlands. She's come a long way since her first big hit, the Chainsmokers collaboration "Closer," so expect a future-forward dance party of the highest order.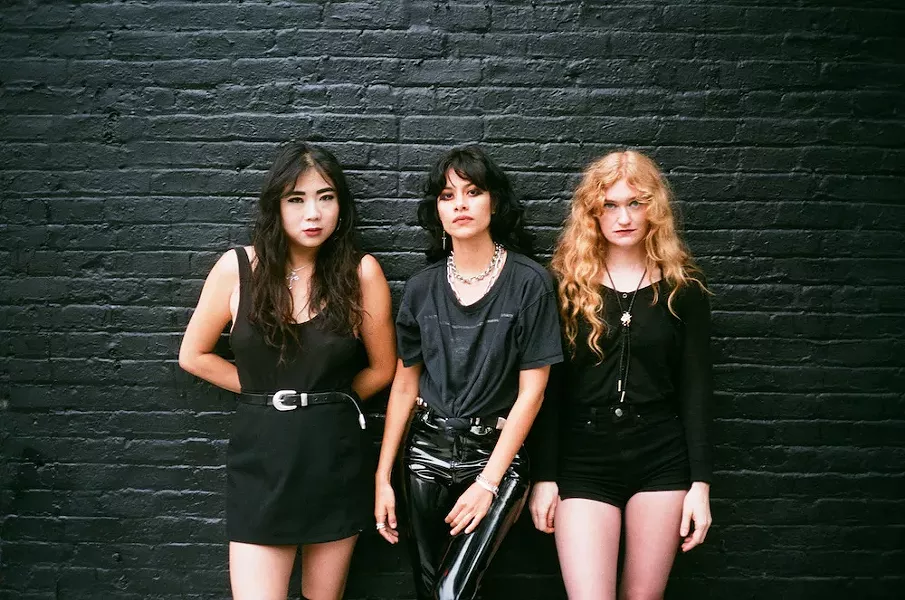 Photo by Marco Hernandez
L.A. Witc
Oct. 25
L.A. Witch
9 p.m. at the Henao Center, henaocenter.com, $10
Switchblade-sharp rock & roll coven L.A. Witch conjure up a narcotic, reverb-drenched haze that swaps cigarettes with the likes of Jesus and Mary Chain and Dirty Beaches. The trio embodies the druggy and culty dark side of the Hollywood dream better than any other young band today, all out-of-time-and-phase mystique and menace. Live they're all leather, swagger and extremely ill intent. Come get destroyed.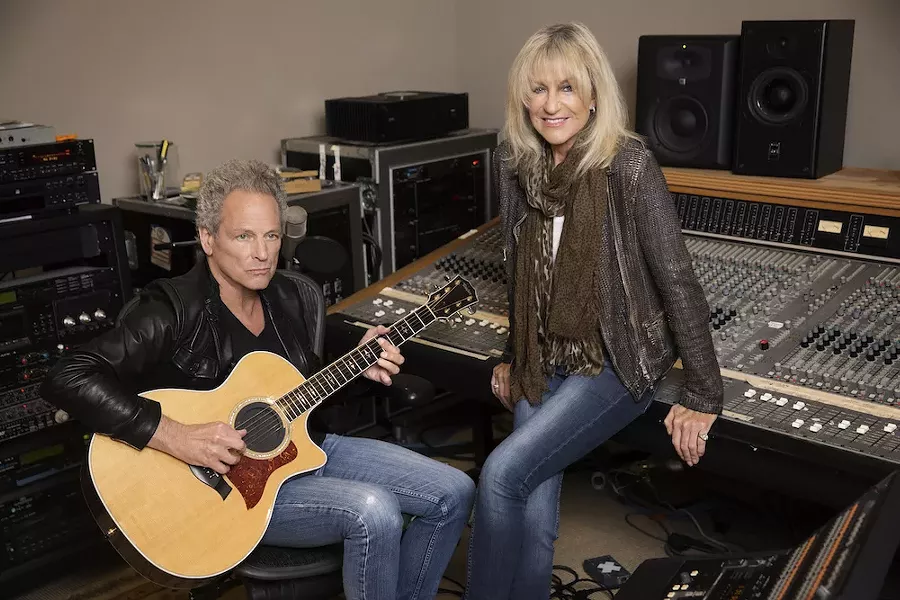 Lindsey Buckingham & Christine McVie
Nov. 7
Lindsey Buckingham & Christine McVie
8 p.m. at Walt Disney Theater, Dr. Phillips Center for the Performing Arts, drphillipscenter.org, $59.50-$99.50
Out of all the permutations and pairings – both creative and not – among the core Fleetwood Mac quintet, this somehow seems both the unlikeliest and yet it is absolutely bursting with potential. The Mac's tormented creative guiding force, singer-guitarist Lindsey Buckingham, teamed up with semi-retired singer-keyboardist Christine McVie to cut a surprise album earlier this year, and now they're taking it on the road. And if past Fleetwood Mac history has taught us anything, it's that nothing ever lasts, so you're advised to check out this duo while you can.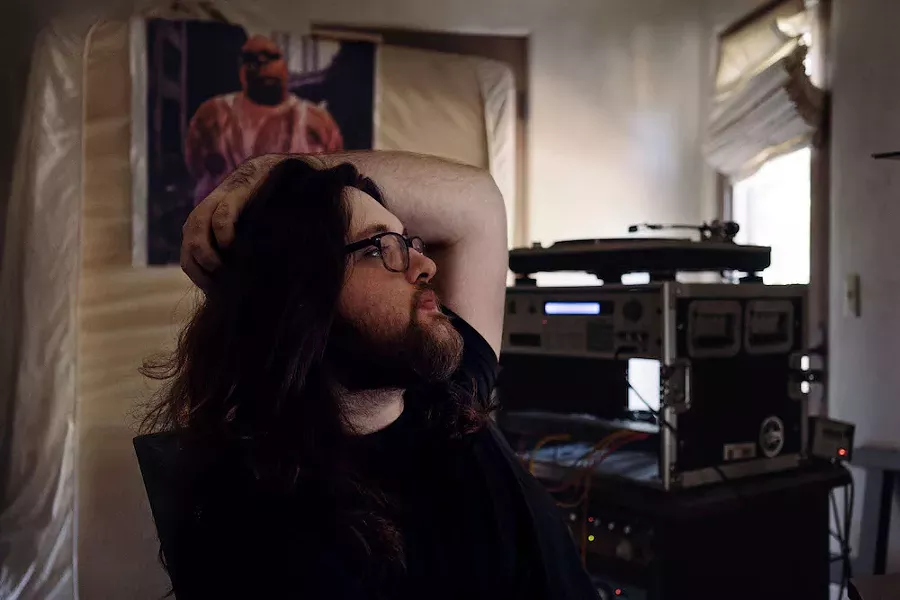 Nov. 11
Jonwayne
7 p.m. at Backbooth, backbooth.com, $12
On the same night that Jay-Z holds court at the Amway Center, down the street at Backbooth another crucial MC will also be making a very rare Orlando appearance. Jonwayne, the mysterious Californian rapper and producer, first came to prominence through his stint with influential hip-hop label Stones Throw Records, but quickly made his own reputation with innovative, eclectic productions and a surprisingly resonant and unique delivery. Titling his 2015 mini-album Jonwayne Is Retired gave many fans more than a little worry, but luckily he came roaring back earlier this year with Rap Album Two, released on his own Authors Recording Company. Step to this.
Nov. 15
Son Volt
7 p.m. at the Social, thesocial.org, $25-$30
Before "alt-country" became the provenance of modern boy-bands like Mumford & Sons and even the qualifier "alt" just seemed wrong, cosmic cowboy Jay Farrar was setting the twangy, melancholic template with his Son Volt. Though still indelibly associated with his first band, country-punk godfathers Uncle Tupelo, Son Volt has been going for far longer – since 1995, in fact – and 10 albums in, Farrar's work speaks for itself. Ragged glory all the way.
Nov. 16
Waxahatchee
7 p.m. at the Social, thesocial.org, $15-$17
Katie Crutchfield's Waxahatchee has come a long way from spirited beginnings in the DIY punk cassette underground. Now Waxahatchee record for Merge and share stages with New Pornographers, richly deserved rewards for a songwriting talent as singular as Crutchfield. Crutchfield and Waxahatchee are touring behind fourth album Out in the Storm, an emotional tour-de-force that melds sharp pop sensibilities with an even sharper production.
Dec. 1
Poptone
6 p.m. at the Beacham, thebeacham.com, $30-$40
A dream come true for goths and college rockers "of a certain age" and darkly inclined young'uns: Poptone is Daniel Ash and Kevin Haskins of Bauhaus, Love and Rockets and Tones on Tail (joined by Haskins' daughter Diva Dompé) running through the greatest moments of all three groups. Expect a postpunk primer.
Dec. 8
The Kills
6 p.m. at the Beacham, thebeacham.com, $25
U.K. vampire-blues duo the Kills descend upon the Beacham for a special one-off Orlando show as a warm-up for their appearance at the Off Weekend Festival in Miami. Although the Kills live are a full band now, the full sonic and visual focus is still on the sweaty, psychosexual chemistry between mainstays Alison Mosshart and Jaime Hince. Sure to fry our little brains.
Photo by Ben Rouse
Of Montreal
Dec. 11
Of Montreal
7 p.m. at the Abbey, abbeyorlando.com, $20-$23
Indie-pop darlings and fearless innovators Of Montreal are revisiting their past and future simultaneously with this tour supporting their newly released album, Rune Husk, and the reissue of Hissing Fauna, Are You the Destroyer. Last year, the Kevin Barnes-fronted outfit captivated a sold-out Social with a phantasmagoria of sound, lights and dancers in the audience. Who knows what they'll pull off in the larger Abbey venue?
Dec. 14
Harley Flanagan
8 p.m. at Will's Pub, willspub.org, $15-$18
Harley Flanagan, bloody-but-unbowed NYHC pioneer and former Cro-Mags mainstay, has lived the kind of life that's impossible to breezily sum up. Fortunately, he did it himself with his candid memoir Hard-Core: Life of My Own, which we reviewed excitedly last year. But now Flanagan is returning to his primary vocation – music – and hitting the road solo for a string of Florida shows this winter. The man is kinetic intensity defined.music@orlandoweekly.com
Other notable shows worth checking out:
Sept. 14
Tove Lo
8 p.m. at the Plaza Live, plazaliveorlando.org, $27.50-$47.50
Sept. 16
2 Chainz
8 p.m. at Venue 578, venue578.com, $42.50-$60
Sept. 17
Nicky Jam
7 p.m. at Amway Center, amwaycenter.com, $40-$141
Sept. 17
Bleachers with Tove Styrke
7 p.m. at the Beacham, thebeacham.com, $9.99-$31
Sept. 18
The Melvins
7 p.m. at the Social, thesocial.org, $20
Sept. 21
Mumford & Sons
8 p.m. at Amway Center, amwaycenter.com, $42-$62
Sept. 21
Young the Giant, Cold War Kids
7 p.m. at Hard Rock Live, hardrock.com, $35.50-$47.50
Sept. 22
Psychedelic Furs
8 p.m. at Hard Rock Live, hardrock.com, $36-$38
Sept. 23
Luis Fonsi
8:30 p.m. at Hard Rock Live, hardrock.com, $49.50-$100.50
Sept. 23
The Church, the Helio Sequence
7 p.m. at the Social, thesocial.org, $25-$99
Sept. 24
Together Pangea, Tall Juan, Daddy Issues
6 p.m. at the Social, thesocial.org, $12-$14
Sept. 26
Mastodon, Eagles of Death Metal, Russian Circles
7:30 p.m. at Hard Rock Live, hardrock.com, $35-$70.50
Sept. 27
Alison Wonderland
7 p.m. at House of Blues, houseofblues.com, $20
Sept. 28
Mutemath
7 p.m. at House of Blues, houseofblues.com, $22-$35
Sept. 29
The Billy Manes Foundation Presents: Five Eight with the Pauses
9 p.m. at Will's Pub, willspub.org, $8-$10
Sept. 29
Enrique Iglesias, Pitbull
7:30 p.m. at Amway Center, amwaycenter.com, $36-$376
Sept. 29
Foster the People
8 p.m. at Hard Rock Live, hardrock.com, $29.50-$37
Sept. 30
Mark Kozelek 8
p.m. at Alexis & Jim Pugh Theater, Dr. Phillips Center, drphillipscenter.org, $35-$40
Oct. 1
Clean Bandit
6 p.m. at the Beacham, thebeacham.com, $25-$28
Oct. 2
Lany
7 p.m. at the Beacham, thebeacham.com, $20-$25
Oct. 4
Robert Randolph & The Family Band
8 p.m. at the Plaza Live, plazaliveorlando.org, $22.50-$89
Oct. 7
Com Truise, Cleopold
9 p.m. at the Social, thesocial.org, $18-$20
Oct. 7
Ten10 Fest
1 p.m. at Ten10 Brewing, ten10fest.com, $10-$30
Oct. 7
Band of Horses
7 p.m. at House of Blues, houseofblues.com, $29.50
Oct. 9
Joyner Lucas
7 p.m. at the Social, thesocial.org, $12-$50
Oct. 11
J Balvin
8 p.m. at Hard Rock Live, hardrock.com, $65-$75
Oct. 12
The Growlers
8 p.m. at the Plaza Live, plazaliveorlando.org, $25-$39.50
Oct. 12
Chris Isaak
8 p.m. at Hard Rock Live, hardrock.com, $45-$65
Oct. 14
Thievery Corporation
7:30 p.m. at House of Blues, houseofblues.com, $38
Oct. 14
Bruno Mars
8 p.m. at Amway Center, amwaycenter.com, $45-$135
Oct. 14
Kali Uchis
7 p.m. at the Beacham, thebeacham.com, $20
Oct. 15
Ricardo Arjona
8 p.m. at Amway Center, amwaycenter.com, $51-$150
Oct. 19
Conor Oberst, The Felice Brothers
7 p.m. at the Beacham, thebeacham.com, $29-$31
Oct. 19
Gost, Dance With the Dead
8 p.m. at Will's Pub, willspub.org, $15-$18
Oct. 19
Between the Buried and Me
7 p.m. at the Plaza Live, plazaliveorlando.org, $22-$35
Oct. 20
The Underachievers
8 p.m. at the Social, thesocial.org, $20-$85
Oct. 20
Superjoint, Devildriver
9 p.m. at the Plaza Live, plazaliveorlando.org, $26.50-$50
Oct. 20
Descendents
8:30 p.m. at House of Blues, houseofblues.com, $29.50-$34
Oct. 21
Tim McGraw & Faith Hill
7:30 p.m. at Amway Center, amwaycenter.com, $66.50-$116
Oct. 22
Matisyahu, Common Kings
8 p.m. at the Plaza Live, plazaliveorlando.org, $31-$139
Oct. 25
Bleached
8 p.m. at Will's Pub, willspub.org, $12
Oct. 23
Foreign Dissent 4
7 p.m. at Will's Pub, willspub.org, $10
Oct. 26
Santana
7 p.m. at Amway Center, amwaycenter.com, $67-$460
Oct. 27
Trivium, Arch Enemy, While She Sleeps
6:30 p.m. at House of Blues, houseofblues.com, $25-$35
Oct. 31
Turnover, Elvis Depressedly, Emma Ruth Rundle
7 p.m. at the Social, thesocial.org, $17.50-$20
Nov. 3
Bad Suns
6 p.m. at the Beacham, thebeacham.com, $22.50-$25
Nov. 7
Tera Melos, Speedy Ortiz
6:30 p.m. at Backbooth, backbooth.com, $14-$16
Nov. 7
Iron & Wine
7 p.m. at the Beacham, thebeacham.com, $32.50-$40
Nov. 10
Primus
8 p.m., Hard Rock Live, hardrock.com, $47-$64
Nov. 10
Imagine Dragons
7:30 p.m. at Amway Center, amwaycenter.com, $26-$398
Nov. 10-11
Electric Daisy Carnival
1 p.m. at Tinker Field, campingworldstadium.com, $169-$319
Nov. 11
Jay-Z
8 p.m., Amway Center, amwaycenter.com, $26.50-$172
Nov. 15
Grizzly Bear
7 p.m. at House of Blues, houseofblues.com, $33
Nov. 19
The Front Bottoms
6:30 p.m. at House of Blues, houseofblues.com, $25
Nov. 19
Marc Anthony
7 p.m. at Amway Center, amwaycenter.com, $61-$496
Nov. 30
The Drums, The Hoops
7 p.m. at the Social, thesocial.org, $16-$18
Dec. 3
Wynton Marsalis 8 p.m. at Walt Disney Theater, Dr. Phillips Center, drphillipscenter.org, $45-$75
Dec. 12
David Ramirez
7 p.m. at the Social, thesocial.org, $15-$17
Dec. 13
Giraffage
10 p.m. at the Social, thesocial.org, $15-$20
Dec. 17
Katy Perry
7 p.m. at Amway Center, amwaycenter.com, $47-$431