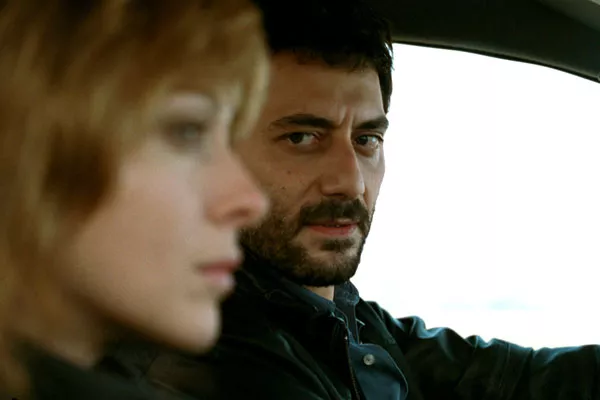 The Double Hour
3 Stars
(R)
The Double Hour, the debut Italian film from director Giuseppe Capotondi, has so much going for it: Starring two sultry, on-the-rise actors, the movie boasts a deep, rich color palette, sensual movement and a psychological thriller angle that frightens and captivates. The only factor it's missing is a destination.
Kseniya Rappoport stars as Sonia, a hotel maid seemingly surrounded at all times by a dark cloud of tragedy. In the opening scene, one of the hotel's guests jumps out of the window to her death while Sonia cleans her sink. Later, she meets a dark suitor, Guido (Filippo Timi), at a speed-dating event. The two have sex and he coldly kicks her out of his apartment. He comes around, however (he later discloses that he's a fairly recent widower), and the two have a moment of genuine affection that's almost immediately ripped apart when they get caught in the middle of a violent house burglary. Guido is shot dead and part of the bullet comes inches from Sonia's brain.
She recovers, but she sees Guido's ghost everywhere. As secrets are revealed, the vaguely supernatural tragedies begin to mount. Then, all hell breaks loose, and it seems that either Sonia is stuck in an epic conspiracy or she's possibly the angel of death.
There's a third option, however, and it's entirely pedestrian and unsatisfying. I won't say much other than The Double Hour feels like a staff of waiters has rolled out an endless line of banquet trays - a feast fit for a king - only to lift the lids and reveal that each one contains a single green pea. Disappointing isn't quite the word for it; infuriating is more like it.