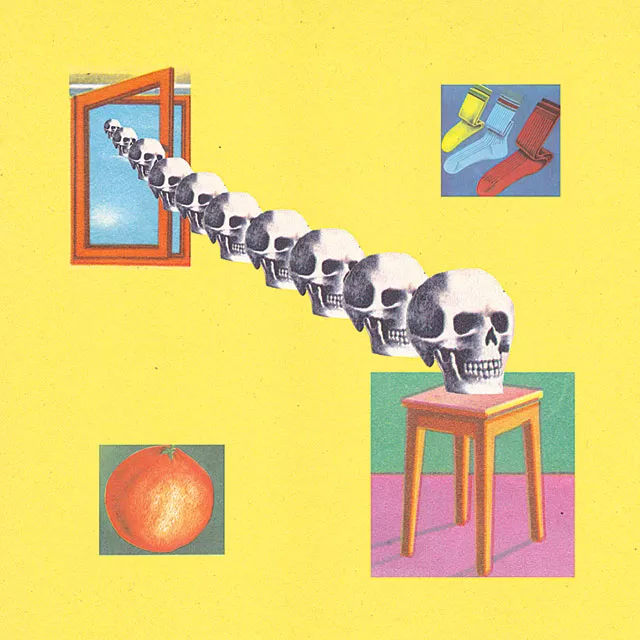 The Skygreen Leopards
Family Crimes
Woodsist
★★★ (out of 5 stars)
San Francisco psych-folkies the Skygreen Leopards don't take themselves too seriously, which is evident from the skulls/colored sock/orange citrus artwork for their seventh full-length, Family Crimes. Yet the jingly, jangly surface sheen of the album masks a somewhat-coherent songwriting concept centered on domestic disputes. For instance, "Love Is a Shadow" is answered by "Crying Green & Purple," while the hope of "Is It Love, Love, Love?" is quickly dashed by the paranoia of "It's Not Love." And "Leave the Family" turns up twice: once as the album's opening track, and again as a mordant late-record reprise. Everything in between runs together: choogling organ fills, bright acoustic guitar riffs, breathless vocals sung in beautiful tandem by Glenn Donaldson and Donovan Quinn. "My Friends" and "Garden Blue" speak to the gauzy influence of unofficial Skygreen Leopards member and frequent producer Jason Quever, who cut the whole project directly to analog tape. Meanwhile, "WWIII Style" brims with the charming chaos of anti-folk heroes like the Beets. Yet Family Crimes ends up feeling long in the tooth – even if its 14 songs only total 32 minutes.